Seager hopes continue dominance vs. Rangers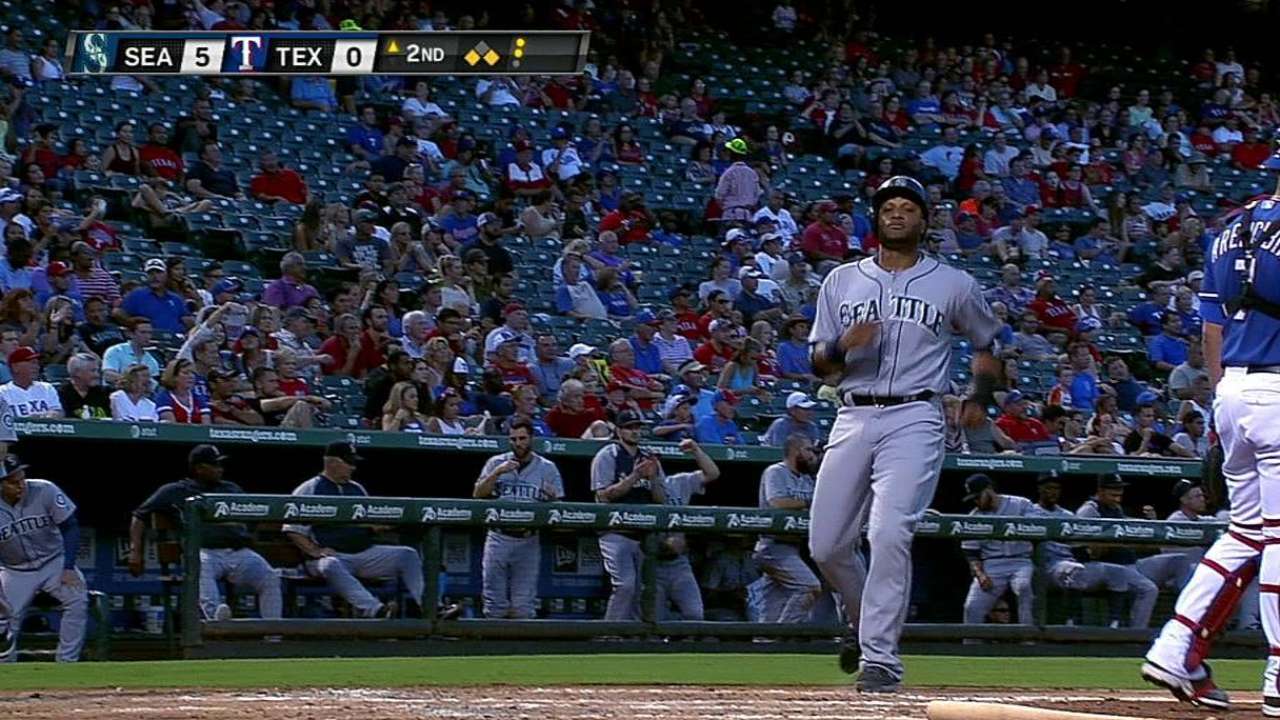 ARLINGTON -- It is no secret at this point that Mariners third baseman Kyle Seager wields a hot bat against the Rangers -- especially at Globe Life Park.
With every strong performance against Texas, Seager's stats against the Rangers seem less like a fluke, even if there's no easy explanation.
"I don't know what it is," manager Lloyd McClendon said, "but I don't think he wants to talk about it, either. It's not a small sample size. He does well. Guys just match up with teams sometimes and this is one of his teams."
After going 1-for-4 with an RBI Thursday, Seager is a career .329 hitter (81-for-246) against the Rangers, with 12 homers and 40 RBIs in 63 games. In Arlington, he's even better: .352 (45-for-128) with six homers and 20 RBIs in 31 games.
"This ballpark is conducive to hitting, it's a good hitter's ballpark," Seager said. "The infield is quick, it's got the jetstream in the outfield, it's warm here. All that definitely plays a role in it."
Seager has played considerably more games in AL West locales Anaheim, Oakland and Arlington than anywhere except Seattle's Safeco Field, but he has struggled in Oakland (.258 in 31 games) and Anaheim (.227 in 31 games). At Safeco, Seager is a .254 hitter with 29 homers and 118 RBIs in 254 games over four seasons.
So Texas is like no place else for Seager.
"I like hitting in Seattle because that means I'm home," Seager said. "But [Globe Life Park] is definitely one of my favorites."
Dave Sessions is an associate reporter for MLB.com. This story was not subject to the approval of Major League Baseball or its clubs.