Mariners focusing on keeping Zunino fresh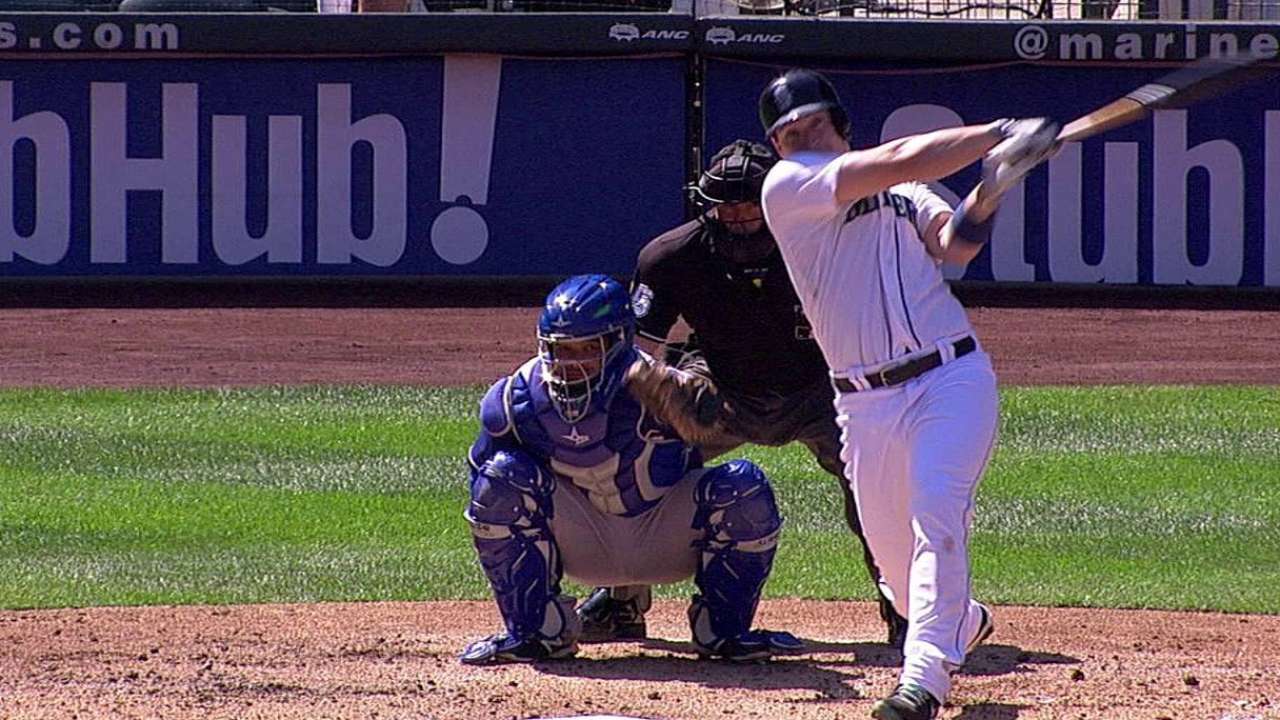 SEATTLE -- Catcher Mike Zunino's ongoing struggles at the plate were part of the reason he was held out of the Mariners' lineup Saturday.
Zunino's work behind the plate is a major reason he'll be back in the lineup when the Mariners take on the Nationals in Sunday's series finale at Safeco Field.
Zunino went 0-for-4 with a pair of strikeouts Friday in Seattle's 8-3 loss to Washington, dropping his batting average to .203. In August, he is hitting .153 (9-for-59) with 28 strikeouts and four walks in 19 games. Backup catcher Jesus Sucre started in his place Saturday night.
"A guy with his level of pride -- I think when you don't have the success that you set out to have, it's going to be frustrating," said acting manager Trent Jewett. "I'll know he's frustrated when he takes it behind the plate."
But Zunino has a way of not showing it.
"He's done a remarkable job of separating offense and defense and handling the pitching staff, regardless of whether the offense is going well or not," Jewett said. "Is there frustration? I'm sure. As long as it doesn't show defensively, it's a feather in his cap."
Despite the low batting average, Zunino has 19 home runs, third most among big league catchers. It also ties with him Miguel Olivo for the club's single-season home run record among backstops.
"You certainly like the potential offensively, because he can change the game quickly. His power, you just don't see very often," Jewett said.
It's easy to forget this is Zunino's second year in the Majors. He was recalled in June 2013 and immediately became a starter despite having just 364 at-bats in the Minor Leagues. The Mariners don't want to wear him down, mentally or physically, according to Jewett.
To ease some of the burden off Zunino and Sucre, the Mariners will likely recall a third catcher -- perhaps Triple-A backstop Humberto Quintero -- at the start of September when rosters can expand from 25 up to as many as 40.
In the meantime, the club wants Zunino to be fresh when he returns to the lineup for Sunday afternoon's series finale.
"Remember, you have to walk that fine line," Jewett said. "Catching is demanding, physically, and there's a reason that most big league catchers begin to fade at some point late in the season, late in careers, and we want to avoid that as much as possible."
Adam Lewis is an associate reporter for MLB.com. This story was not subject to the approval of Major League Baseball or its clubs.