Interim skipper Jewett stays in touch with McClendon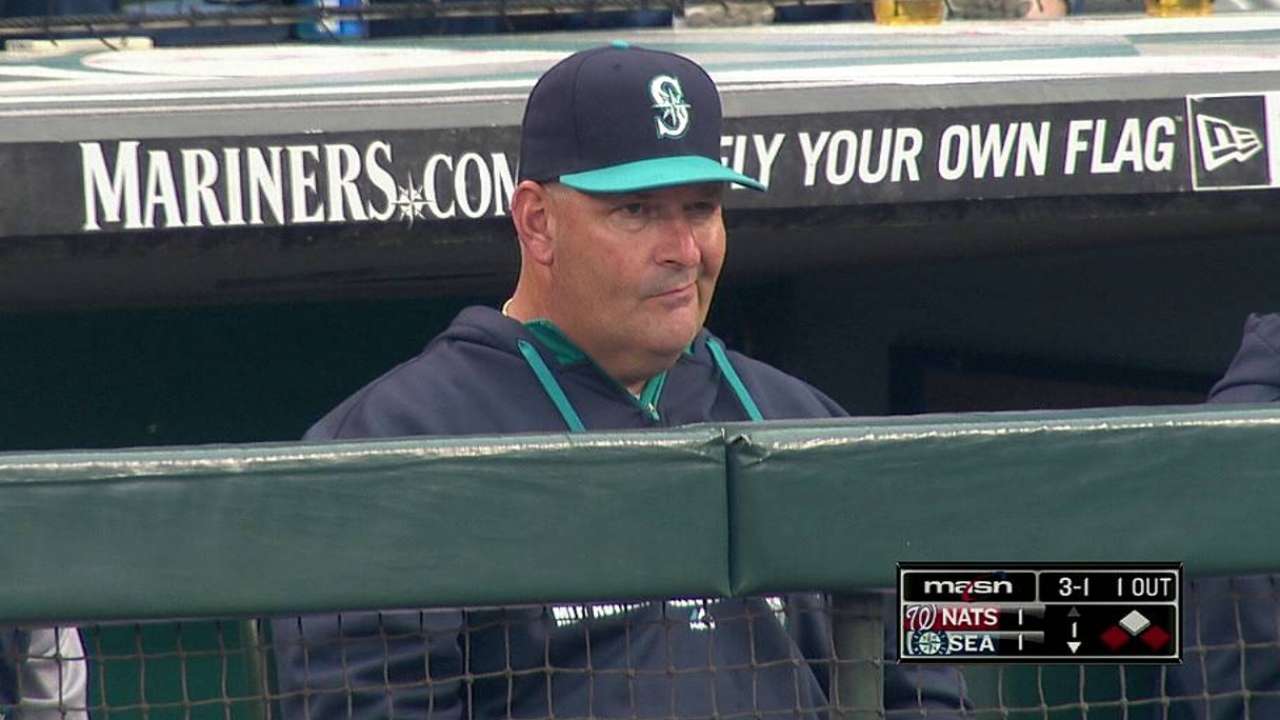 SEATTLE -- Acting manager Trent Jewett and Mariners skipper Lloyd McClendon have spoken on the phone a few times since McClendon left the club to attend his daughter Schenell's wedding in Chesterton, Ind.
The ceremony was Saturday. McClendon is expected back for Sunday's series finale.
Jewett is in his first year as the Mariners' bench coach after spending 2011-13 with the Nationals.
McClendon is still in manager mode -- even when he's away from the team.
"I think one of his traits as a manager is everybody else around you is more important than you are," Jewett said. "I think that's probably the mode he is in today. Take care of everybody else and make sure the nest is tidy and get back where he belongs."
Adam Lewis is an associate reporter for MLB.com. This story was not subject to the approval of Major League Baseball or its clubs.