After battling infection, Saunders works out at Safeco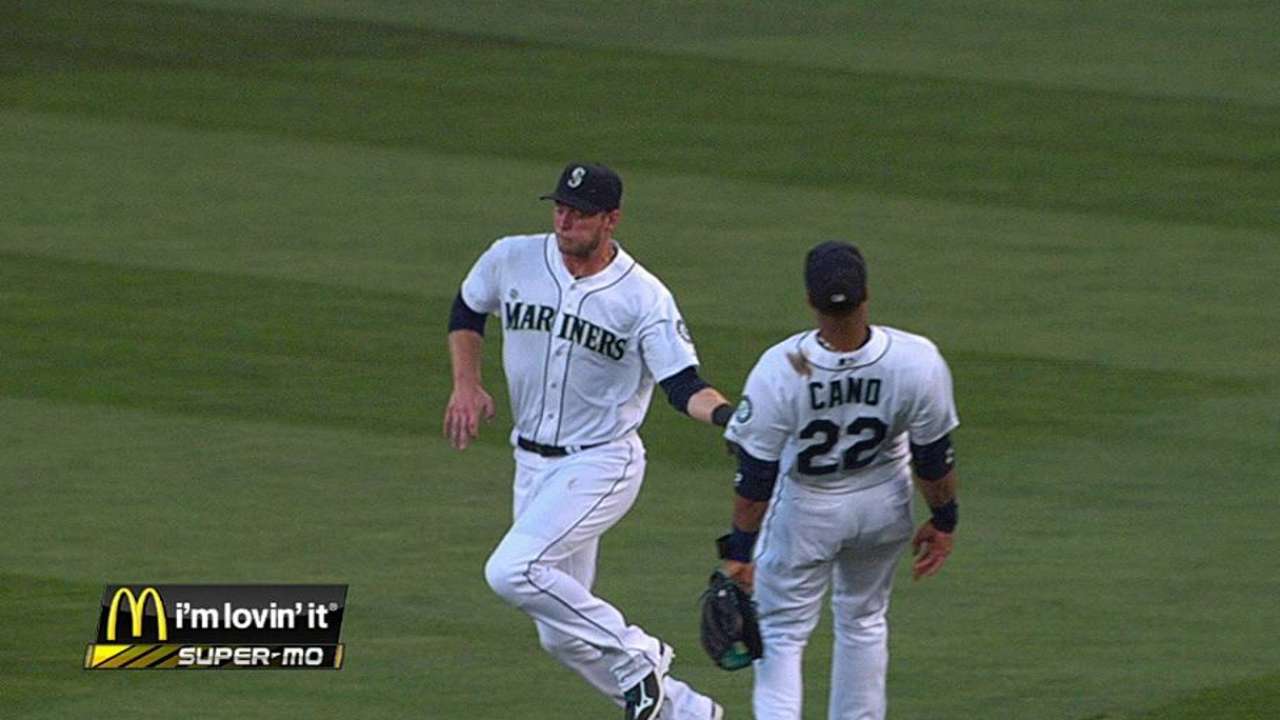 SEATTLE -- Right fielder Michael Saunders returned to Safeco Field on Friday for an on-field workout and said he's feeling healthier after recovering from a viral infection he got while on paternity leave for the birth of his daughter.
He also revealed he caught the viral infection, Fifth Disease, from his daughter.
It caused him to lose 12 pounds. He said he wouldn't wish the infection "on his worst enemy."
"It was like the flu on steroids, plus arthritis," he added.
While he was sick, Saunders didn't eat for four or five days, but tried to stay hydrated.
"I was in pretty rough condition there, but I've turned a page for the better now and am definitely working my way back," he said.
Last weekend, Saunders was officially recalled from his Minor League rehab assignment with Triple-A Tacoma.
He said he's slowly regaining his appetite and energy, but there's no current timetable for when he might return to the big leagues. He still needs to regain his strength, according to general manager Jack Zduriencik.
"This is what I said to him today, 'Michael we would love to have you here, we want you here, but we also want Michael Saunders here,'" Zduriencik said. "'We don't want 70 percent of Michael Saunders or 80 percent of Michael Saunders.'"
On Friday, Saunders hit in the cage and played catch a few hours before the Mariners opened a three-game series against the Nationals.
Saunders, 27, was hitting .276 with six home runs and 28 RBIs in 65 games for the Mariners when he went on the 15-day disabled list with a left oblique strain July 11.
Adam Lewis is an associate reporter for MLB.com. This story was not subject to the approval of Major League Baseball or its clubs.