Despite strong August, Cano not feeling sharp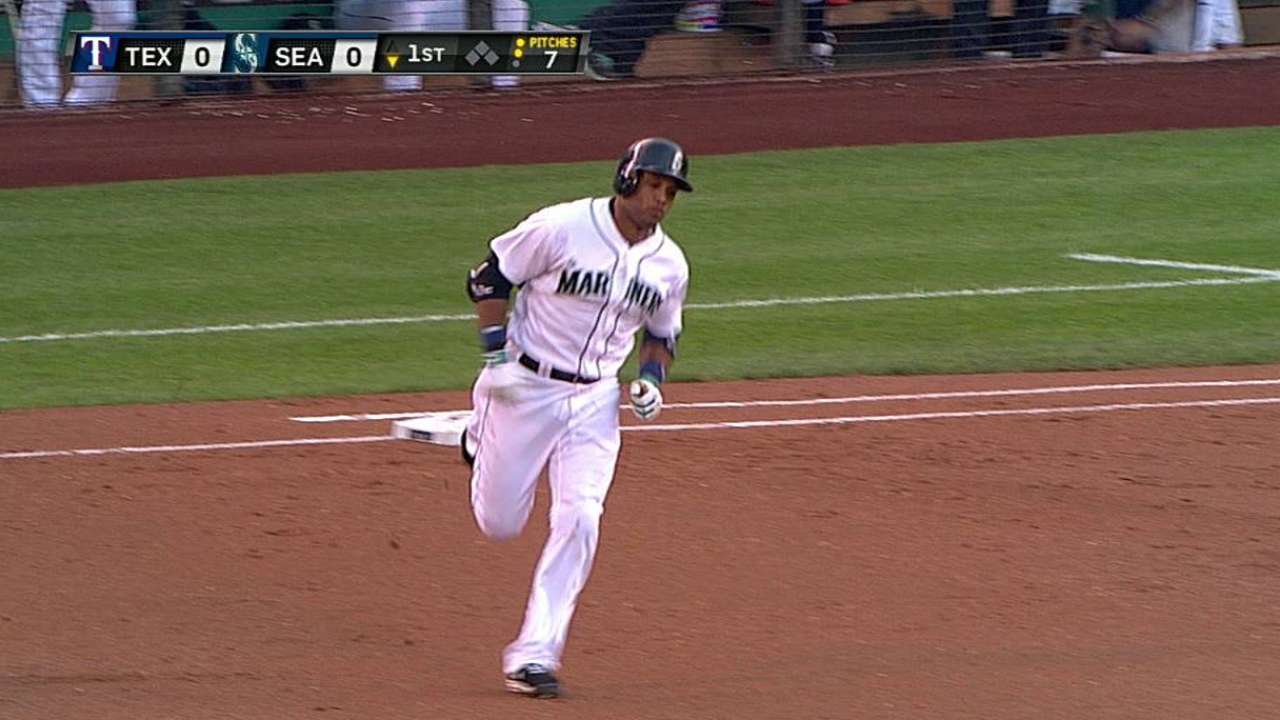 SEATTLE -- While Robinson Cano was hitting .313 with five home runs in August going into Wednesday's series finale with the Rangers, the Mariners' second baseman said he hasn't felt great at the plate of late despite those numbers.
Cano was 2-for-12 in his last four games and had to come out of Sunday's victory in Boston in the fourth inning when he became sick with a flu bug that had sidelined teammate Logan Morrison the previous day. But Cano hasn't missed a game since July 20 and continued to lead the Mariners and rank fourth in the American League with a .326 batting average.
The Mariners haven't had anyone finish a season above .315 since Ichiro Suzuki batted .352 in 2009.
"Lately, I don't feel like I've been doing what I want," Cano said Tuesday after hitting his 12th homer of the season in a 1-for-3 effort. "I've been chasing pitches and been out front a lot. When I'm not late, I'm out front. I don't feel like I'm 100 percent staying back. But those things happen in the game."
It says much about Cano that he's continued producing even when not feeling his best.
"I made the analogy probably a month ago. He's like a prolific scorer in the NBA," said manager Lloyd McClendon. "You don't think he's done anything and you look up and he's got 23 or 24 points. I liken Robbie to that type of guy. He just gets it done. A lot of times it doesn't look pretty or flashy, but at the end of the day, his numbers are right there.
"He's been grinding it out a little lately. He was probably a little jumpy at the beginning of the last road trip. But he's fine."
McClendon had Cano as the designated hitter on Wednesday to give him a little break, with an off-day Thursday before Seattle plays 30 games in the final 31 days.
"That's to clean him up, get him off his legs," McClendon said. "He's got tomorrow off, then he should be ready for the stretch after that."
Greg Johns is a reporter for MLB.com. Follow him on Twitter @GregJohnsMLB as well as his Mariners Musings blog. This story was not subject to the approval of Major League Baseball or its clubs.