Cano returns to lineup from flu-like symptoms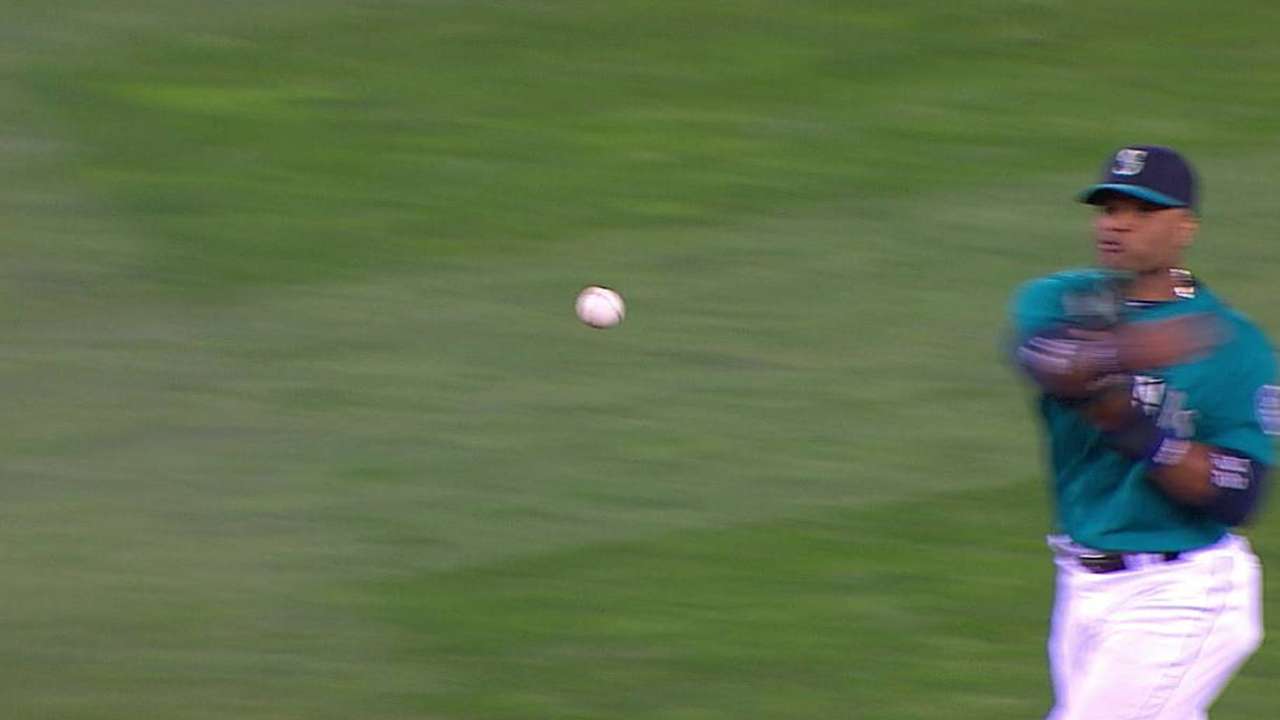 SEATTLE -- Mariners second baseman Robinson Cano returned to the No. 3 spot in the lineup Monday night. Cano left the third inning of Sunday's 8-6 win over the Red Sox because of flu-like symptoms, including dizziness.
A day after helping Cano off the field, manager Lloyd McClendon said that his star second baseman was feeling better and the virus hadn't spread through the clubhouse.
"Not yet," he added, knocking on his desk inside his office.
First baseman Logan Morrison missed Saturday's game with what McClendon labeled the same 24-hour virus. Morrison returned to the lineup Sunday and notched two hits.
Cano didn't speak to the media Monday before the Mariners began a three-game series at Safeco Field against the Rangers.
The 31-year-old has been a rock in the middle of the Mariners' order after signing a 10-year, $240 million contract last December. He began Monday fourth in the American League with a .326 batting average and third in the AL with 155 hits.
Adam Lewis is an associate reporter for MLB.com. This story was not subject to the approval of Major League Baseball or its clubs.