McClendon does not expect many September callups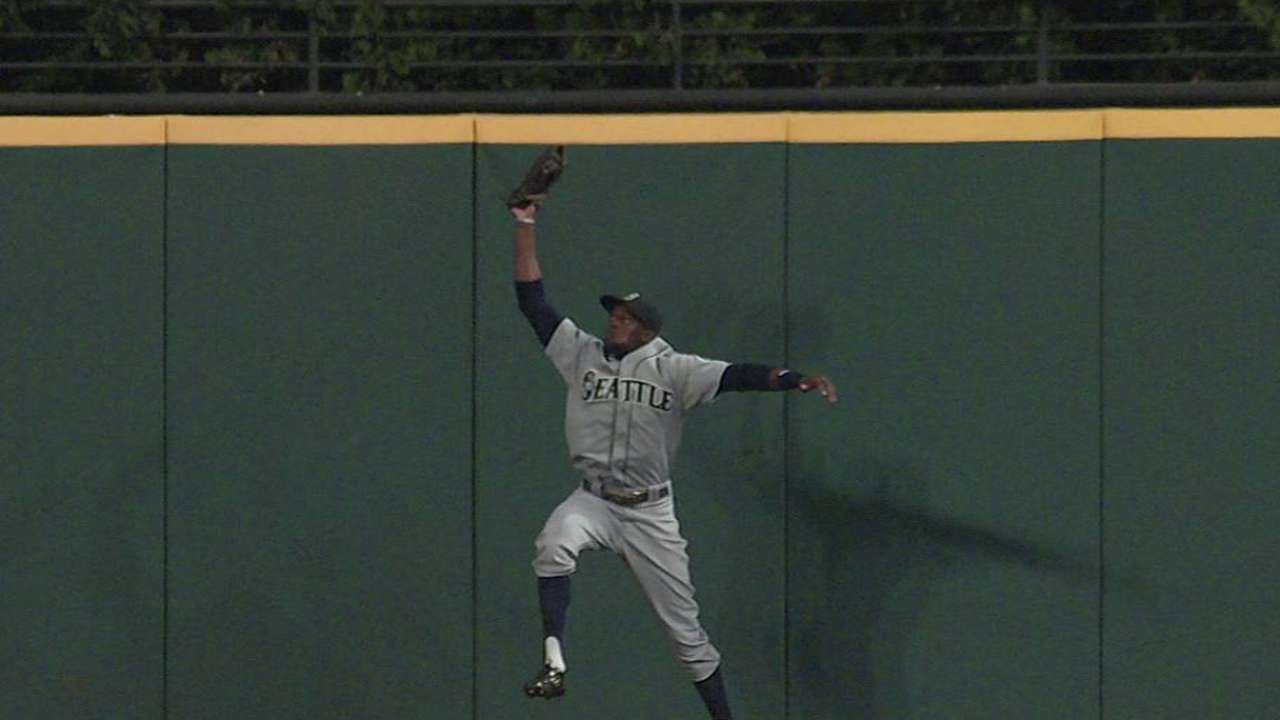 BOSTON -- While the Mariners have used September callups to give young players Major League exposure and experience in recent years, manager Lloyd McClendon doesn't see that happening this season when rosters can be expanded beyond the normal 25 in another week.
Seattle will definitely add some players, but only those who can contribute to the team as it makes a push for its first playoff berth since 2001.
"It's been my experience, particularly with teams with a chance to advance to the playoffs, you bring up guys that can help you win games," McClendon said Sunday. "I don't think you venture out too much into bringing young guys just to get them experience because there isn't going to be any experience to get.
"We're playing meaningful games and you want your veteran guys out there performing in high-level, high-pressure games. For me, I don't see bringing up a lot of young players just to get them experience."
As for the notion of youngsters benefiting just by being in the big league environment, even if they're not playing? McClendon doesn't buy that theory.
"I don't see how, other than just sitting on the bench and watching the speed of the game," he said. "The only way you gain and it becomes valuable is if you're competing, in my opinion. Just to sit and watch, I don't see how it helps much."
Thus it'll be interesting to see who the Mariners add once Tacoma's season ends on Sept. 1. Outfielder James Jones seems a certainty, given his speed could be a valuable asset off the bench in late-inning situations. First baseman Justin Smoak and outfielder Stefen Romero would provide depth at their positions, while outfielder Michael Saunders is an obvious addition once he gets healthy and Humberto Quintero is a possibility as an extra veteran catcher.
On the pitching side, Erasmo Ramirez and Taijuan Walker are potential additions if the club wants to carry an extra starter or have an extra arm in an already loaded eight-man bullpen.
Players must be on the 25-man roster or disabled list on Aug. 31 in order to be eligible for postseason play. However, players not on the 25-man roster or DL as of Aug. 31 can still be added to playoff rosters as replacements for a player who is on the DL and can't play, though only a position player can replace a position player or a pitcher be used to replace a pitcher in that scenario.
The Mariners currently have three position players on the DL in Willie Bloomquist, Corey Hart and Saunders.
Greg Johns is a reporter for MLB.com. Follow him on Twitter @GregJohnsMLB as well as his Mariners Musings blog. This story was not subject to the approval of Major League Baseball or its clubs.