McClendon won't rush Saunders' rehab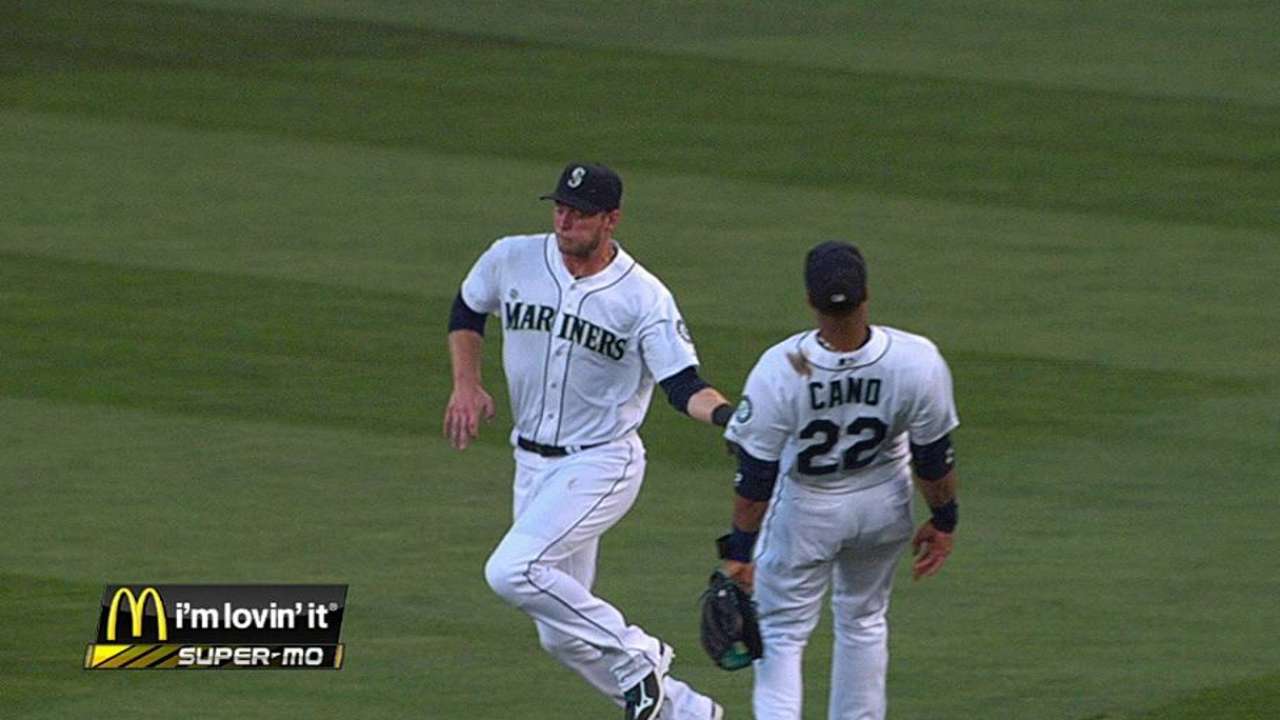 DETROIT -- With the Mariners in the thick of the American League Wild Card race, sitting 10 games above .500 entering Sunday, manager Lloyd McClendon doesn't want to do anything to potentially disrupt what his team has going for it.
That's part of the reason why he's not chomping at the bit to have right fielder Michael Saunders rejoin the club. Saunders is back on a rehab assignment with Triple-A Tacoma after a few days away from baseball for paternity leave.
"Will it upset your apple cart [when Saunders comes back]?" McClendon wondered. "I don't know. I don't have that answer."
McClendon said Saunders' rehab assignment essentially got a restart when he left for paternity leave. He has 11 plate appearances in two games since getting back. That's not enough, according to McClendon. He'd like to see about 20 at-bats from Saunders.
"Most hitters, they think they can go down and get three games' worth of at-bats and say, 'I'm ready to play,'" McClendon said. "I don't know anybody that can be ready in three games."
McClendon isn't interested in seeing Saunders come back before he's ready and then struggle to get his timing down against big league pitching.
"Don't waste games here," McClendon said. "It's too important. We've got to win them here. We ain't here to get timing down. We're here to win."
Matt Slovin is an associate reporter for MLB.com. This story was not subject to the approval of Major League Baseball or its clubs.