McClendon maintains innocence after ejection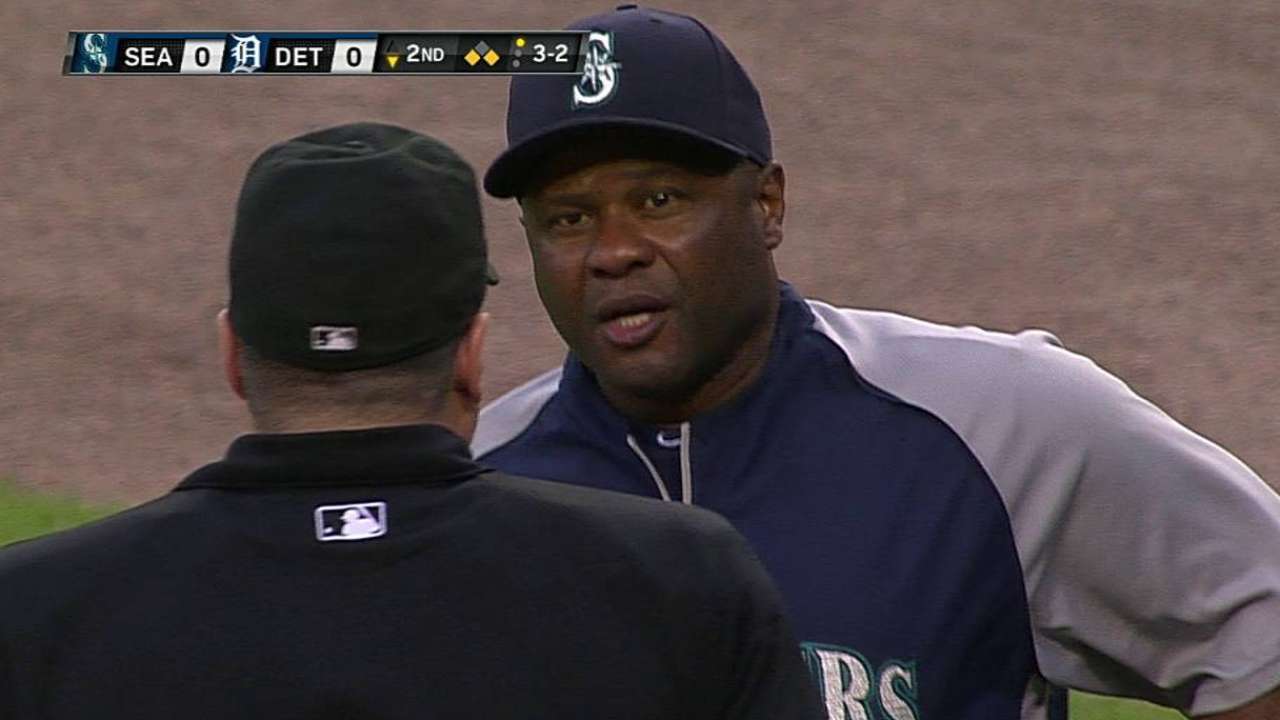 DETROIT -- Mariners manager Lloyd McClendon maintained his innocence following his ejection from Saturday night's 4-2 loss to the Tigers, saying the comment that got him tossed came from elsewhere in the Seattle dugout.
In the second inning, after Felix Hernandez just missed strike three, home-plate umpire Tony Randazzo gave McClendon his fourth ejection of the year. The batter, Eugenio Suarez, then brought in the first run of the game on a fielder's choice.
"I was most upset that I got thrown out of the ballgame, and [Randazzo] thought it was me that was saying something and it wasn't me," McClendon said. "Then when I went out there to ask why was I thrown out, he said, 'I've seen your act before.'"
McClendon felt that was an unjustified comment.
"I don't think that was called for," he said. "That's not fair. If you think I said something about a ball or strike, throw me out of the game. I get that. But to talk about past history -- that's not fair. It is what it is. It's over with. Just move on."
Earlier in the second inning, several Mariners, including catcher Mike Zunino, were visibly upset when Alex Avila took a pitch that they felt was in the strike zone. It also would've been the third strike of the at-bat.
"We didn't get those called strikes, and sometimes that dictates the inning," Zunino said.
In the first inning, Miguel Cabrera was awarded a timeout while Hernandez was in his pitching motion. The delay, which forced Hernandez to stumble off the pitching rubber, seemed to antagonize McClendon.
Matt Slovin is an associate reporter for MLB.com. This story was not subject to the approval of Major League Baseball or its clubs.