MLB.com Columnist
Terence Moore
Generation gap: Players should listen to former hitters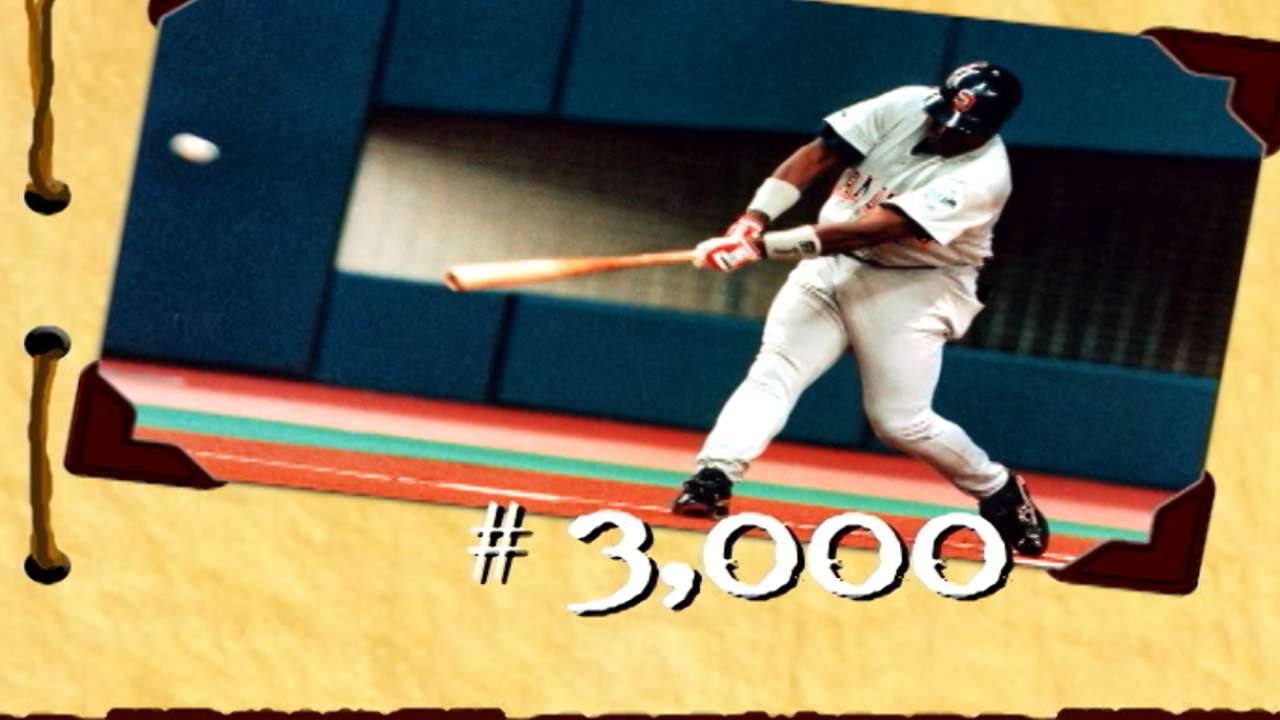 Suddenly, courtesy of Mike Schmidt's blunt tongue regarding the strained relationship (or lack thereof) between today's Major League hitters and those of yore, I'm having flashbacks.
Let's start with Schmidt, though. This former slugging great of the Phillies huddled in Cooperstown, N.Y., last month with fellow Hall of Famers such as George Brett, Robin Yount, Reggie Jackson, Eddie Murray, Paul Molitor and Ozzie Smith. They discussed the reaction they get whenever they mentor players in either a big or small way. Schmidt told The Associated Press, "All of us, at some level, spend time around current hitters, which has led to some interesting group discussions. Especially these days . . . To a man, we find it amazing that this generation has little interest in our help."
It's not just this generation. Much of what Schmidt is grousing about now was happening in the early 1980s, when I covered the Giants for The San Francisco Examiner. Frank Robinson was the manager. Yes, that Frank Robinson, the Hall of Fame owner of a couple of MVP awards as a player, along with 14 All-Star Game trips, a Triple Crown and more home runs at his retirement than anybody not named Babe Ruth, Willie Mays or Hank Aaron.
Robinson always was willing to discuss hitting and everything else with his Giants players, but few knocked on his door. When he went to them, he often was met by something less than glee. The same was true of other Cooperstown stalwarts, and none became more frustrated as a teacher than Ted Williams, when he managed the Washington Senators/Texas Rangers.
Which brings me to Tony Gwynn. I'm still shaking my head over this one, and this goes back to the late 1990s.
There I was, sitting with the late Padres icon in the visiting dugout at Atlanta Fulton-County Stadium, and we were discussing his favorite subject -- hitting. We talked forever. Gwynn was on his way to the sixth of his eight batting titles while hovering around his lifetime average of .338, and he was boasting about how he virtually slapped a bear hug around every hitting god he encountered to soak up as much knowledge as possible.
I asked Gwynn if he had trouble working on his own hitting, since others likely were doing the same to him.
Gwynn frowned, saying, "I don't even get many guys from my own team asking me for advice. That's why I like Marquis Grissom. We were playing them the other day, and he yelled across the field to me, 'Hey, T. What's the tip for the day?' That's a rarity. I don't know if guys now feel that it isn't proper to pick the brain of somebody such as myself or what."
Thus my question: What, indeed? I mean, what is this whole thing all about -- not only now, but historically?
"I don't get it, either," said Grissom, who now runs a highly popular baseball academy for youth in his hometown of Atlanta after 17 productive seasons in the Major Leagues through 2005 with six different teams. He stole a Major-League high 76 and 78 bases in consecutive seasons, and he spent the height of his career in the early to mid-1990s hitting around .300.
Mostly, when Grissom wasn't working on how to continue as a perennial Gold Glove center fielder, he was asking Gwynn or some other legendary hitter about how to improve at the plate.
"It was non-stop," Grissom said. "When I played in San Francisco, I had the opportunity to get advice from Willie Mays and Willie McCovey. So every day I would harass them, and that's how Barry Bonds and I got close. I was always picking Barry's brain over by his locker. Hey, these are Hall of Fame hitters out there, with 500 home runs and 3,000 hits. Who better to ask about hitting than those guys?"
Well, nobody. So why didn't more players seek the wisdom of those guys back then, and why don't they do so now?
"For the most part, I think the majority of my teammates had the same philosophy I had about talking to others," Grissom said. "I know it was the case in Montreal. And when I played for the Braves, [Terry Pendleton] was one of those teammates who always threw quotes out there to remind you about what you did wrong. We all learned from each other. We always talked about hitting, whether it was on the plane, on the bus rides, everywhere."
Still, as Gwynn told me nearly two decades ago, such conversations during Grissom's playing era -- and even before that -- weren't as productive or prevalent as they could have been. Maybe players back then were intimidated by bigger-than-life sluggers breathing across the way, and perhaps they are now. Even Schmidt said in his Associated Press interview that Brett, for instance, may have ended his stint as a hitting instructor for the Royals last year, because, "There could have been other issues going on behind the scenes. Maybe his cage-side manner was uncomfortable, maybe he was too quick to criticize, perhaps his stature made them uncomfortable."
Yeah, but Gwynn was as approachable as they come. And you can't tell me that more than a few of today's sluggers wouldn't feel comfortable around at least some of these all-time great hitters.
"When I really think about it, what is happening now is that, with all of the video that you can watch these day, and with some teams having two batting coaches, guys don't want to get confused," Grissom said. "If you listen to too many people, it can mess you up. These guys have one specific guy they feel they can believe in and trust. Plus, if they don't have success right away, they kind of shy away from you. And in addition to two hitting coaches, most teams have a manager who played the game. [The coaches and the manager] might get ticked off if a guy goes talks to another guy. It puts a lot of pressure on these kids, and it becomes a touchy situation, man.
"So I don't think it's a matter of current players disrespecting veteran players. They just don't know what they're missing."
Here's what I know: It's unfortunate.
Terence Moore is a columnist for MLB.com. This story was not subject to the approval of Major League Baseball or its clubs.