Felix relishing continued run support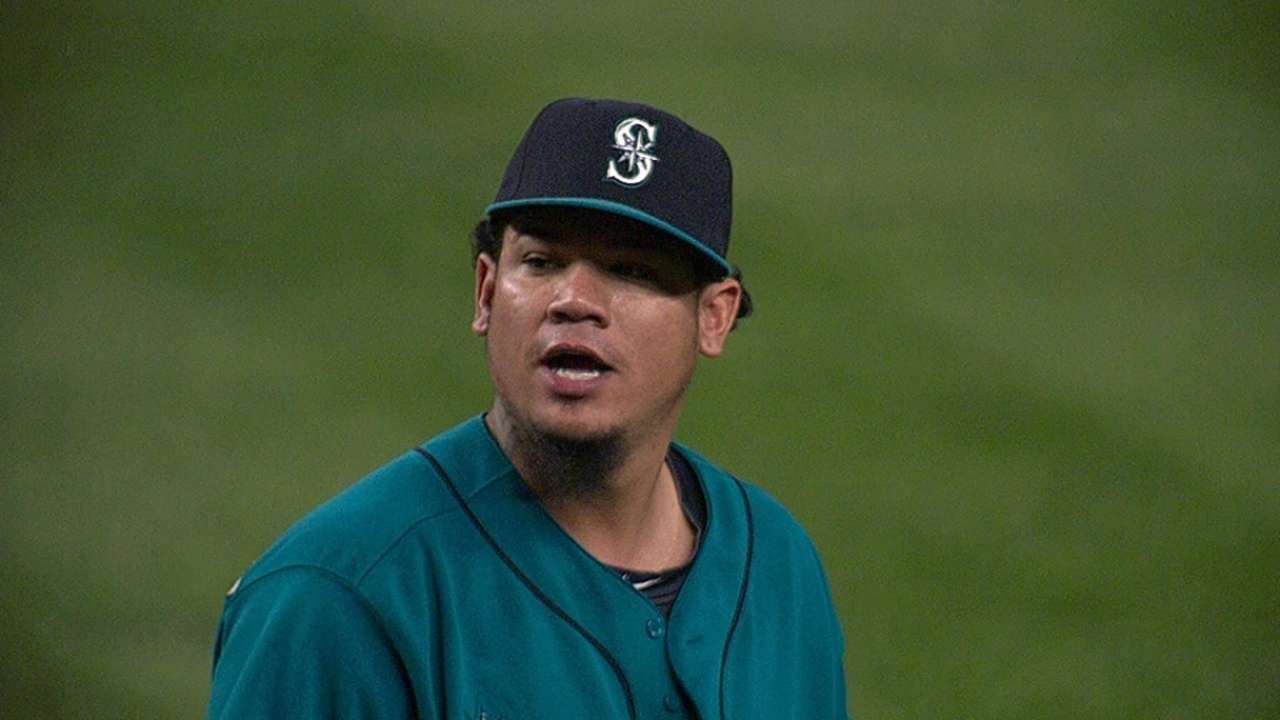 SEATTLE - While Felix Hernandez certainly has dealt with lack of offensive help at times during his Mariners tenure, Seattle's ace has by far the highest run support of any of the club's pitchers at 4.84 runs per game.
The Mariners came through again in Monday's 11-1 victory over the Blue Jays, which was the fifth time Seattle has scored 10 or more runs in one of Hernandez's 25 starts this season. Seattle has only scored in double digits eight times, so Hernandez has been the beneficiary of most of the club's breakout efforts.
Of course, those five games skew Hernandez's run support total and he's endured a number of lackluster offensive outings as well. In the 20 games that weren't double-digit, the Mariners scored 64 runs (3.2 per game).
What most fans remember is the string of games in July when Hernandez received three no-decisions in games he allowed just a total of four runs, as well as a 2-0 loss to the Indians as he completed the month with just a 1-1 record in five starts despite a 1.70 ERA.
Clearly Hernandez could have an even better record than his current 13-3 mark if he'd received better run support in some of those outings. But overall, it's hard to argue that The King hasn't received pretty fair support this year.
Of the six Seattle pitchers who've started more than five games this year, here is the run support average per start: Hernandez 4.84, Roenis Elias 3.87, Hisashi Iwakuma 3.84, Brandon Maurer 3.71, Erasmo Ramirez 3.61 and Chris Young 3.50.
Before this season, the Mariners had scored 10 or more runs in only 12 of Hernandez's 269 starts.
Greg Johns is a reporter for MLB.com. Follow him on Twitter @GregJohnsMLB as well as his Mariners Musings blog. This story was not subject to the approval of Major League Baseball or its clubs.