Legend of Lloyd grows over time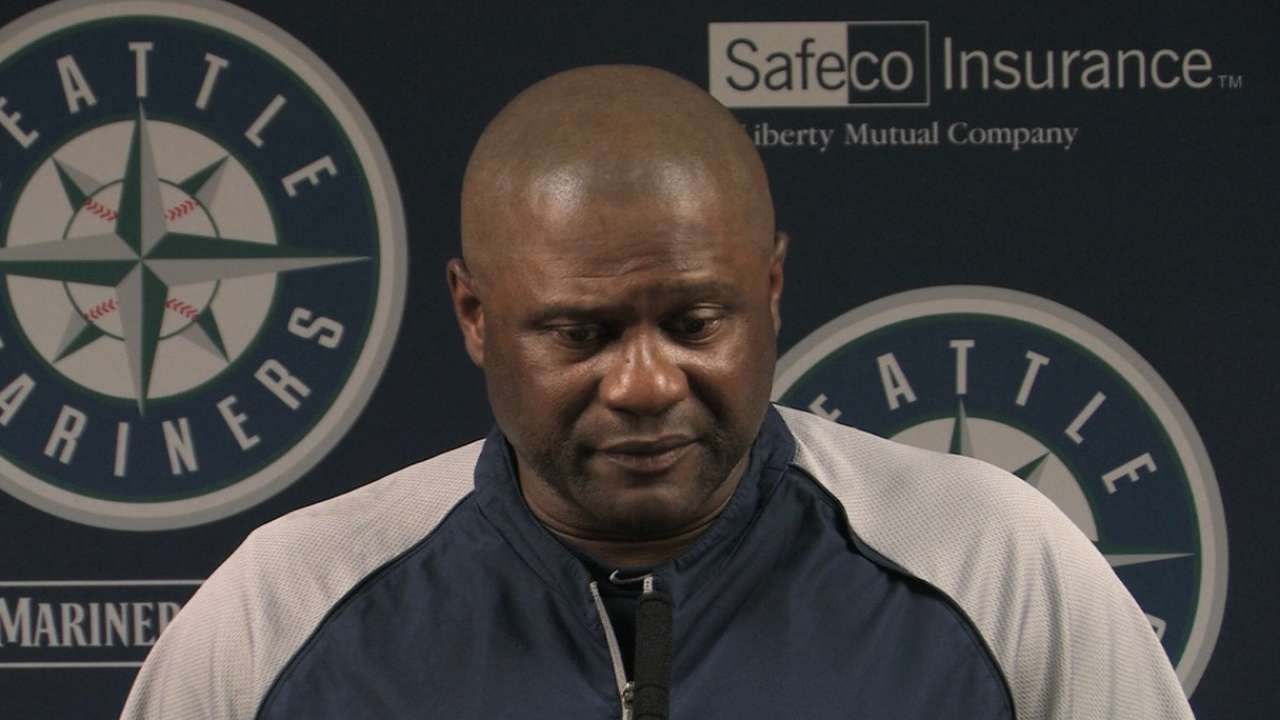 SEATTLE -- With the Little League World Series scheduled to start this week in Williamsport, Pa., Mariners manager Lloyd McClendon faced the inevitable question Monday about his memories from his own youthful glory days.
McClendon was the star of a 1971 team from Gary, Ind., that lost to Taiwan in the championship game in Williamsport. McClendon hit five home runs in five at-bats in three games in the tournament, was intentionally walked in his other five chances and walked away with the nickname "Legendary Lloyd."
"That was 43 years ago," McClendon said Monday. "It was a little different. We didn't even know we were going to the World Series. We didn't even know what it was. Now it's so publicized. I'm not sure it's all for the best, to be honest with you, but I'm sure those kids are excited and happy they're going."
McClendon's message to Little Leaguers of any age is to have fun and enjoy the games and all that comes with them, something he was hard-pressed to do at one point in the 1971 tournament when Mickey Mantle was on the television broadcast crew and went to interview him.
"I tried to run," he said, shaking his head at the memory. "I literally tried to run away from him and he said, 'Come back here.' I was scared [to death]. I was in front of a legend. My God, this is Mickey Mantle. This is not supposed to be happening."
McClendon was then asked how he managed to hit six home runs in six swings.
"I got lucky," he said with a laugh. "But I can't lie, it was five. It's like the fish story, it just keeps getting bigger and bigger."
Greg Johns is a reporter for MLB.com. Follow him on Twitter @GregJohnsMLB as well as his Mariners Musings blog. This story was not subject to the approval of Major League Baseball or its clubs.