Elias sent down for respite; Luetge called up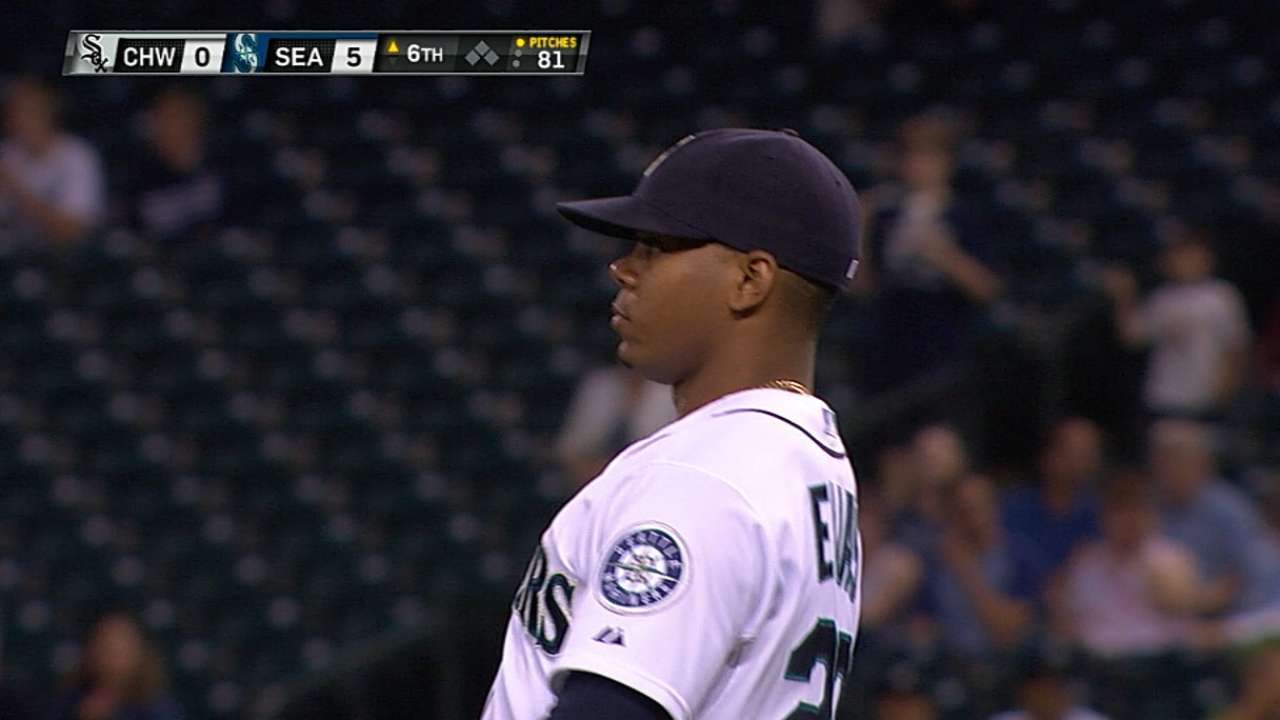 SEATTLE -- Looking to limit the innings of left-handed pitcher Roenis Elias, the Mariners optioned the Cuban rookie to Triple-A Tacoma on Friday. Elias will skip his next big league start and make a four- or five-inning start for Tacoma, then return to the Majors when Seattle travels to Philadelphia for a three-game series Aug. 18-20.
Among rookie pitchers, Elias (9-9, 4.14 ERA) leads the Major Leagues in innings (134 2/3) and starts (23).
To fill his 25-man roster spot, the club recalled Tacoma southpaw reliever Lucas Luetge on Friday, giving Seattle a nine-man bullpen.
"Well, we got a couple days here. I just felt that pitching would help us more than a bench player right now," McClendon said. "If [Luetge] can come in and get an out here or there -- if something falls apart we got protection. You just never know."
Luetge has racked up mileage while making the 45-minute, I-5 drive from Seattle to Tacoma. This is his fourth stint with the Mariners this season. In four big-league appearances spread across those stints, he's 0-0 with a 5.40 ERA over 3 1/3 innings, though he's fared better out of the 'pen with Tacoma, going 3-1 with a 3.38 ERA and two saves in 33 appearances.
The Mariners haven't announced a Sunday starter, but Erasmo Ramirez seems a strong candidate. The right-hander was pulled after allowing a run in two innings in his Thursday start with the Rainiers. In 2014 with the Mariners, he is 1-5 with a 4.35 ERA in 12 starts.
Adam Lewis is an associate reporter for MLB.com. This story was not subject to the approval of Major League Baseball or its clubs.