Microfracture surgery ends Bloomquist's season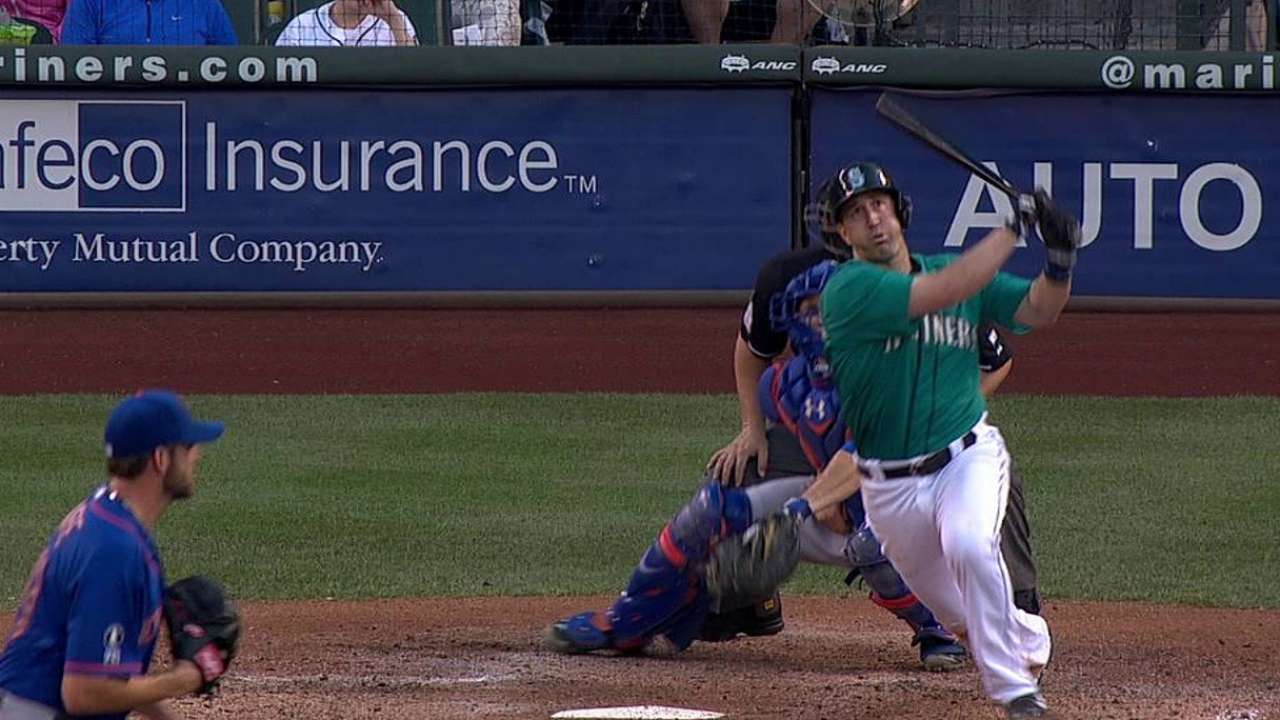 SEATTLE -- Willie Bloomquist is done for the season.
The Mariners' 36-year-old utility player underwent microfracture surgery on his right knee on Friday morning during a scoping procedure to determine why he wasn't improving from the injury he sustained while trying to beat out a ground ball on July 23 against the Mets.
Bloomquist will be on crutches for six to eight weeks. The goal is for him to be ready by 2015 Spring Training.
"He's in good spirits. A little disappointed, but it's better to take care of it now and he'll be ready to go next year," said Mariners manager Lloyd McClendon.
A Bremerton, Wash., native, Bloomquist batted .278 with one home run and 14 RBIs while playing seven positions in 47 games before the Mariners placed him on the 15-day disabled list July 24.
Last offseason, Bloomquist signed a two-year, $5.8 million contract that runs through 2015. He will make $3 million next season. This is his second stint with the Mariners. Bloomquist also played for Seattle from 2002-08.
"We all feel for him. He's a big part of this club and he's been a big part of our success, and hopefully we don't let him down," McClendon said. "Hopefully, we'll continue to play well and get to where we all want to be. We'll see."
In the meantime, Brad Miller, who lost his starting job to recently recalled shortstop Chris Taylor, will take over Bloomquist's utility role. Miller said Friday he feels comfortable at third base and second base, having played a handful of games at both spots last season while splitting time between Double-A Jackson and Triple-A Tacoma.
"Obviously, I'm a shortstop," Miller said. "But I feel like I can handle anything if I need to."
Adam Lewis is an associate reporter for MLB.com. This story was not subject to the approval of Major League Baseball or its clubs.