Arthroscopic surgery on tap for Bloomquist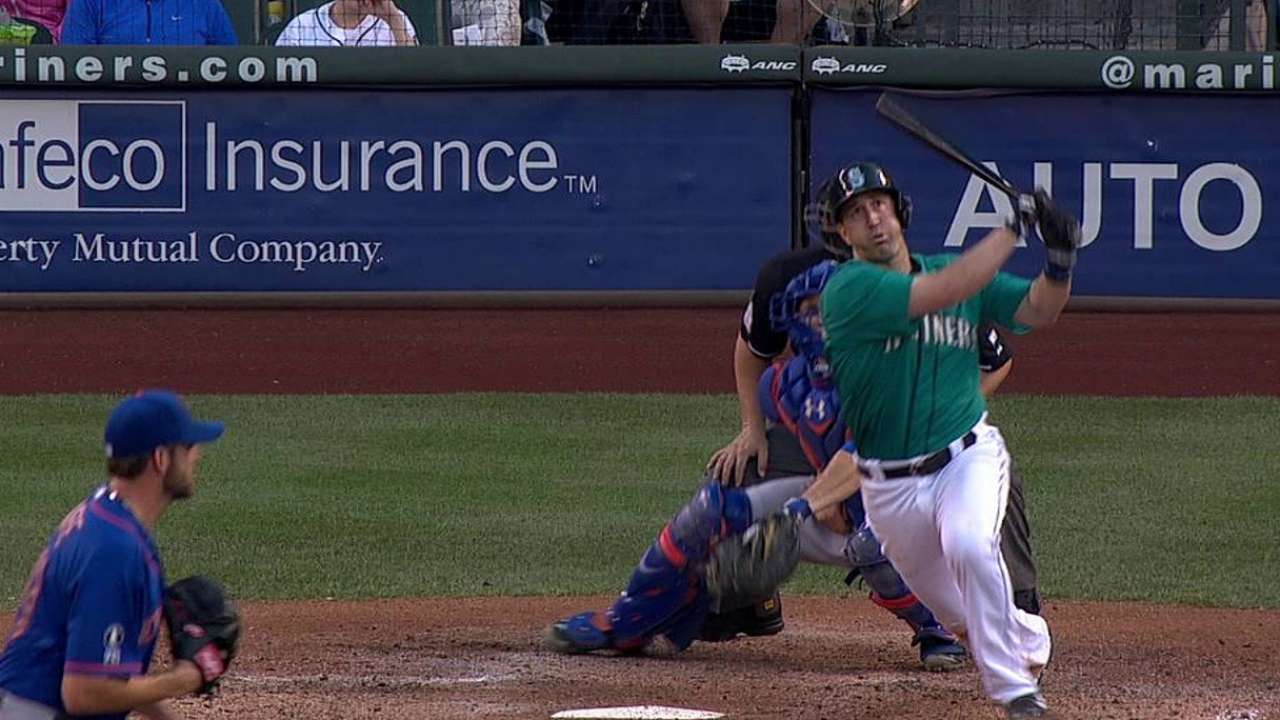 SEATTLE -- Veteran utility man Willie Bloomquist will undergo arthroscopic surgery on his right knee on Friday as he and the Mariners seek answers to a lingering issue that has sidelined him the last two weeks.
Dr. Edward Khalfayan, the Mariners' medical director, will perform the procedure, after which Bloomquist will learn if he'll need more serious treatment.
Bloomquist injured his right knee when stretching for the bag trying to beat out an infield single on July 23. The fact it was his back leg that was hurt on the play is just part of what has turned into a frustrating situation.
"It was the other knee," Bloomquist said. "That's what made it even that much more puzzling. It has gotten better. I'm walking significantly better, but to even mention the word jog or run just hurts, so obviously, something isn't right.
"It's not progressing the way it should be if it was just something very minor. The MRI didn't show a ton wrong with it, other than wear and tear and some mileage. But there's obviously something else going on."
Bloomquist signed a two-year contract as a free agent last winter that pays him $2.8 million this season and $3 million in 2015. The move brought him back to the franchise for which he played his first seven Major League seasons and to the area where he grew up (Bremerton).
To get hurt now, with the club competing for a playoff berth, is a blow he is trying to absorb.
"It's awfully frustrating, just due to the position we're in as a team, the fact I was finally starting to feel pretty decent at the plate, swinging the bat pretty well," he said. "But more than anything, this is the situation I'd always hoped for in a Mariners uniform, being in a pennant race, coming down to the stretch run and being a big part of it.
"So to have the rug pulled out from under me a little on that, for me, personally, it's frustrating. And I also feel an obligation to my teammates to be on the field if I can. Right now I just can't, so in a sense I feel like I'm letting them down a little. But on the other hand, I'm not going to sit here and let my sorrows bring what's going on around here down, because we've got a good thing going.
"I'm trying to be positive and help these guys along. If I see something that can help out, I'll speak my opinion. There's ways you can be positive and help the team even in the situation I'm in, so that's what I've got to try to do."
Bloomquist has hit .278 in 47 games for the Mariners while starting games at first, second, shortstop, third, left field and designated hitter.
Greg Johns is a reporter for MLB.com. Follow him on Twitter @GregJohnsMLB as well as his Mariners Musings blog. This story was not subject to the approval of Major League Baseball or its clubs.