Sunday starter still up in the air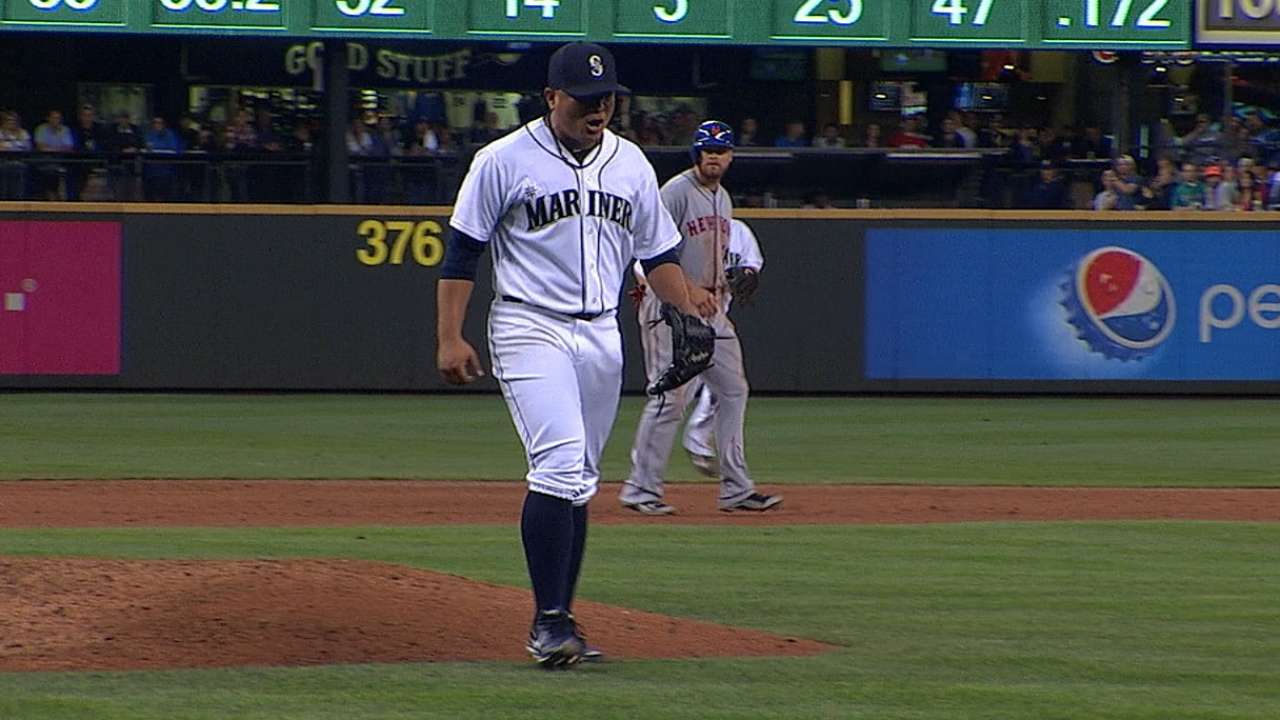 SEATTLE -- Although manager Lloyd McClendon still hasn't announced the starter for Sunday's series finale against the White Sox, he did rule out the idea of a bullpen-by-committee outing on Thursday.
The Mariners will temporarily add a sixth starter to the rotation for that one game, which lines Felix Hernandez, Chris Young and Hisashi Iwakuma up to face the Blue Jays in next week's series against the team currently leading the race for the American League's second Wild Card spot.
The logical options are Erasmo Ramirez and Taijuan Walker, both of whom are currently with Triple-A Tacoma. There had been some thought that reliever Tom Wilhelmsen might get another crack at starting, which he did against the Twins on July 10, but McClendon nixed that notion.
"I would say, in all likelihood, it's not going to be a bullpen [day]," he said. "We did that last time because we were so close to the All-Star break and we could afford to do that. But I just can't imagine, with our bullpen in as good shape as it is right now, to risk losing a day or two with it. So we won't do that."
Ramirez, 24, was scheduled to start on Thursday night for Tacoma, so that outing likely will be cut short if he's chosen to come up on Sunday. He is 1-5 with a 4.35 ERA in 12 starts for Seattle this season but gave up just two runs with 10 strikeouts in seven innings against the Mets in his most recent spot start, on July 24.
Walker, 21 and the team's top prospect, threw on Sunday for the Rainiers, but he gave up eight hits and eight runs in 2 1/3 innings in his worst outing of the season. He's 1-2 with a 3.60 ERA in three starts for Seattle this season.
Greg Johns is a reporter for MLB.com. Follow him on Twitter @GregJohnsMLB as well as his Mariners Musings blog. This story was not subject to the approval of Major League Baseball or its clubs.