Outfield becoming more comfortable for Ackley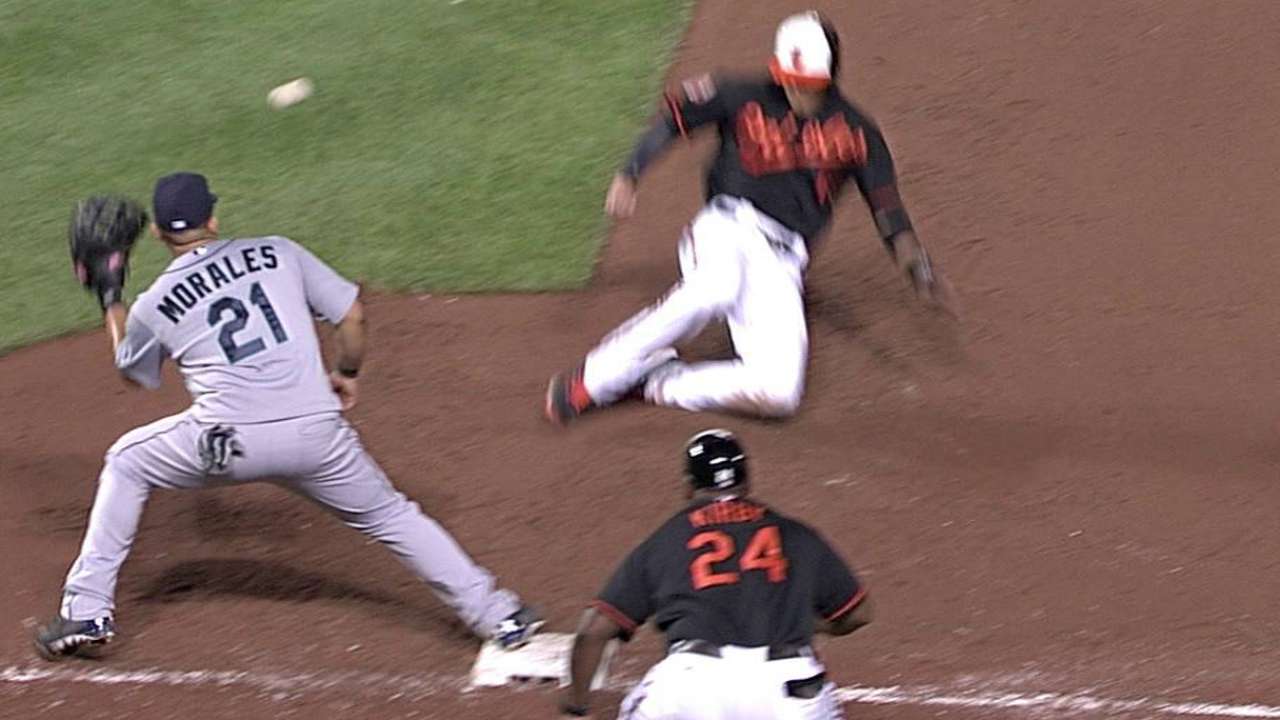 BALTIMORE -- When Dustin Ackley transitioned to the outfield at midseason last year, the biggest concerns centered around whether he had the arm to make the required long throws. And while the converted second baseman still isn't going to win many strong-arm contests, he has made big strides in that department this season.
Ackley leads the Mariners with four outfield assists, topped by a play Friday when he doubled Baltimore's Manny Machado off first base after catching a looping liner in the right-center gap in the eighth inning of the 2-1 loss.
"You don't get many of those opportunities to make throws like that, so it was one where I just made the throw and just hoped it didn't hit the runner," Ackley said. "Luckily, I got him by half a step."
Manager Lloyd McClendon says Ackley's progress is a lot more about hard work with outfield coach Andy Van Slyke than luck, however.
"He's getting better," McClendon said. "Andy has done a tremendous job with Ackley as far as his outfield play is concerned, starting in Spring Training and he continues to work hard. His throwing has really, really improved dramatically since Spring Training. So that throw yesterday didn't surprise me."
Getting a full year to work on deep throws has paid big dividends, according to Ackley.
"Just being able to long toss every day and go out and make throws every day in BP has been huge," Ackley said. "My arm has felt better this year and I've probably thrown three or four times as much as I ever have during any year. So it's proof that the more you throw and longer you throw, the better things get and the better it feels, too.
"There's a huge transition with your arm and legs playing outfield. It's a whole new world. For me, it's been good."
Greg Johns is a reporter for MLB.com. Follow him on Twitter @GregJohnsMLB as well as his Mariners Musings blog. This story was not subject to the approval of Major League Baseball or its clubs.