Mariners being cautious with Paxton's rehab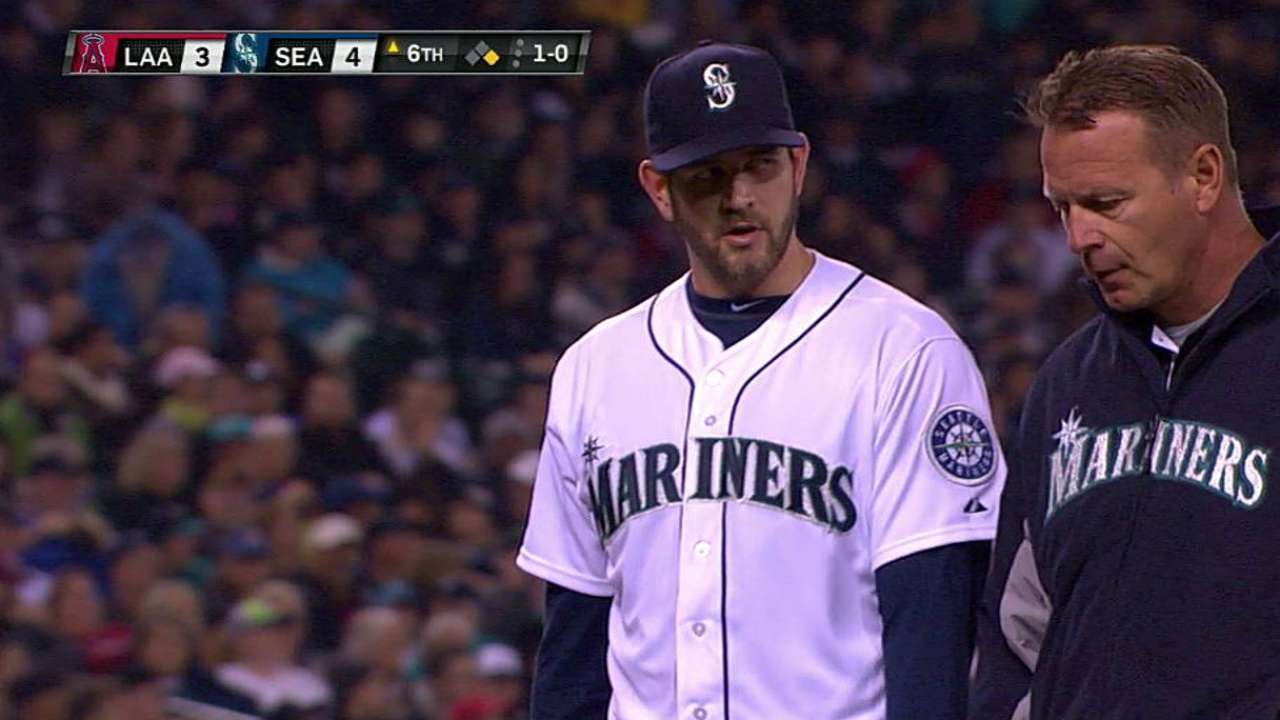 ANAHEIM -- Manager Lloyd McClendon said Friday the Mariners were more than happy with left-hander James Paxton's second rehab start Thursday. Paxton, coming back from a left latissimus dorsi mucle strain, threw 2 2/3 innings for Short Season Everett against Salem-Keizer, striking out two. He allowed two runs on two hits and a walk.
"Jack [general manager Jack Zduriencik] was there, and I think he was very pleased," McClendon said. "He [Paxton] is going to fly in here today, and have a bullpen session tomorrow. We're going to be very cautious with him -- we're not going to rush him back, by any means."
Paxton's next rehab start is scheduled Tuesday for Triple-A Tacoma.
McClendon said he's "75 percent sure he will make one more [rehab] start" after that
Paxton made a rehab start for Tacoma on May 24, but developed soreness after three innings. He was 3-0 with a 1.50 ERA in four September starts for the Mariners in 2013.
Earl Bloom is a contributor to MLB.com. This story was not subject to the approval of Major League Baseball or its clubs.