Romero returns after Triple-A refresher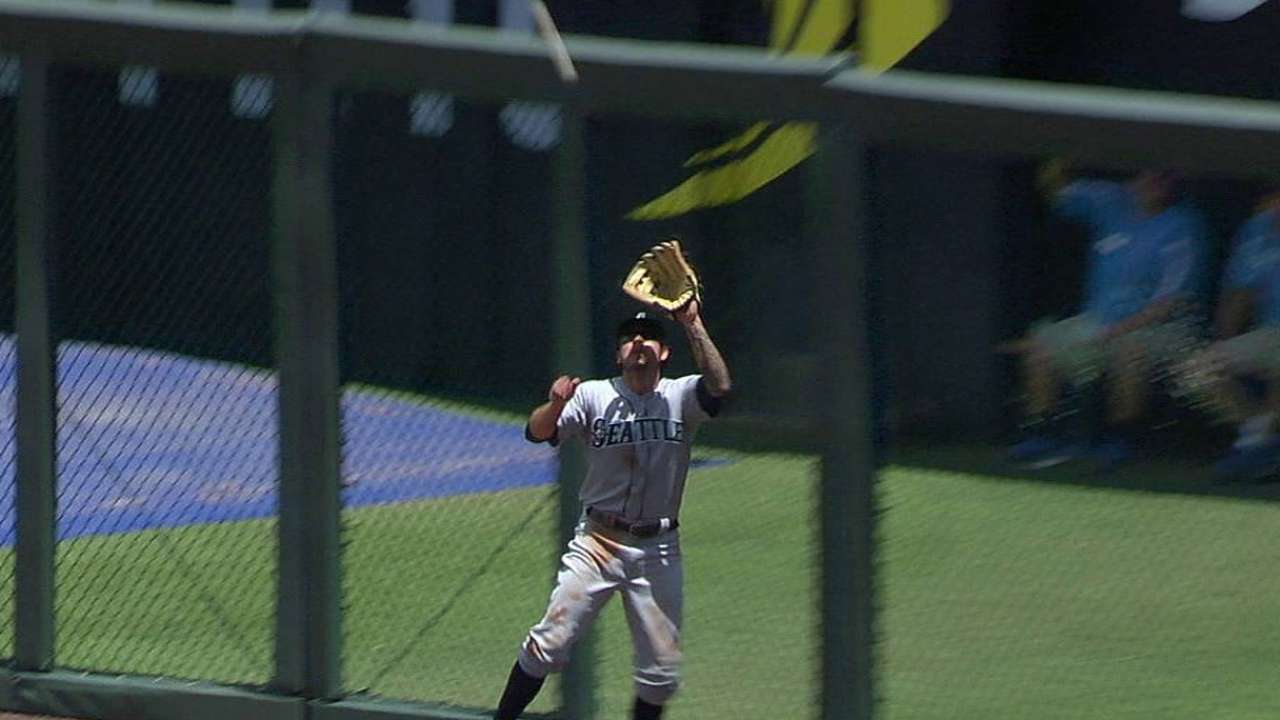 ANAHEIM -- Oufielder Stefen Romero rejoined the Mariners in Anaheim on Friday after a successful, 11-game refresher stint at Triple-A Tacoma.
Romero's return gives manager Lloyd McClendon a right-handed bat in an outfield that otherwise is all lefty swingers. It's not an ideal role for a 25-year-old the Mariners would rather have playing every day, but the team has been unable to land a righty-swinging veteran, and Romero said he's happy to fill the role -- again.
"It was very beneficial," he said of his Tacoma stint, during which he hit .283, after batting .196 in 51 games with the Mariners to open his first Major League season. "I hadn't seen right-handed pitching [on an extended basis] since spring training. I felt a sense of comfort after facing right-handers again [in Triple-A].
"Platooning is a tough role, especially for your rookie season, because you're not used to it. But any way I can be up here and help the club, I want to do it."
McClendon said: "I thought if he would go down and get some consistent at-bats, he would be a better player up here for us."
Romero figures to start Sunday against Angels left-hander Tyler Skaggs.
Earl Bloom is a contributor to MLB.com. This story was not subject to the approval of Major League Baseball or its clubs.