McClendon seeking consistency from Ackley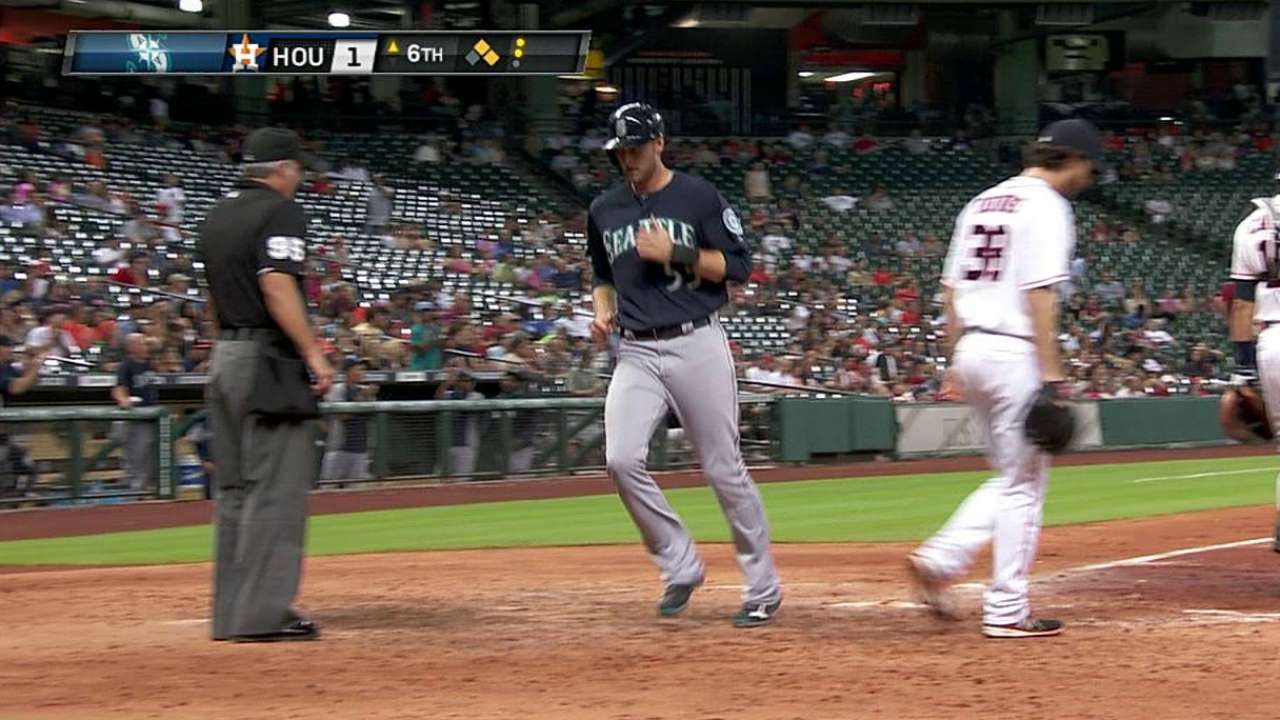 SEATTLE -- Mariners manager Lloyd McClendon did not soften his message Thursday when asked about Dustin Ackley's struggles at the plate. McClendon wants his starting left fielder to be a more aggressive, consistent hitter.
"We've talked about it. At times, he is more aggressive. At other times, he's very passive up there," McClendon said in his Safeco Field office a few hours before the Mariners finished up a four-game set with the Twins. "One thing I'm starting to learn is that he's a very streaky hitter, so we'll have to ride the hot streaks and pick and choose when he's not swinging well."
Ackley entered Thursday hitting .229 with 14 doubles, four home runs and 28 RBIs in 81 games, but he maintained that he felt fine at the plate, noting that the struggling Mariners offense had to face tough White Sox left-hander Chris Sale and surging Twins right-hander Phil Hughes in the past six games.
In July, a small-seven game sample, Ackley was 9-for-23 with two doubles and an RBI. His OPS in 2014 is a paltry .627.
"I'm not in one of those stretches where I feel like I'm lost or anything," he said. "I feel like I'm on it pretty good."
But Ackley was out the lineup Thursday for the second day in a row against a right-handed pitcher, as McClendon opted to start 36-year-old left fielder Endy Chavez.
"I don't see myself as a .220 hitter by any means," Ackley said. "I think I've been through some stretches this year where I've hit how I'm capable of to start the year. And a couple other stretches here and there, but I think it's about just being consistent."
McClendon agreed.
"He's a very talented individual," he said. "I need to see it every day. Not spurts."
The Mariners selected Ackley, 26, with the No. 2 overall pick in the 2009 MLB First-Year Player Draft. Since his big league debut in 2011, Ackley has a .243/.310/.352 slash line, but last year, following a demotion to Tacoma, he led the club after the All-Star break with a .304 batting average in 53 games.
A few weeks ago, Ackley moved up in the batter's box to help him fight off pitches on the outer half of the plate. He thinks the approach is working.
"It's never too late to start hitting," he said.
Adam Lewis is an associate reporter for MLB.com. This story was not subject to the approval of Major League Baseball or its clubs.