Buck DFA'd; Mariners likely to call up Sucre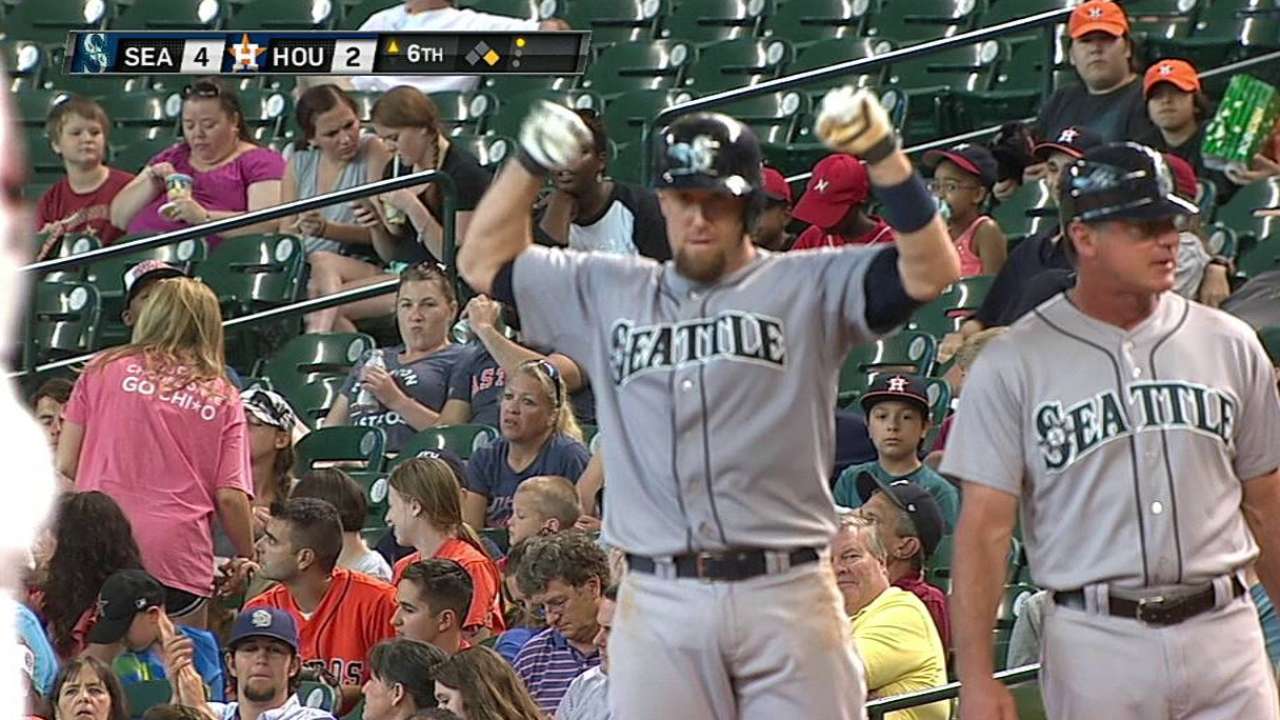 SEATTLE -- Backup catcher John Buck was designated for assignment by the Mariners on Monday after Seattle opened its seven-game homestand with a 2-0 win over the Twins.
The club will announce a corresponding roster move Tuesday, most likely to call up catcher Jesus Sucre from Triple-A Tacoma.
"Listen, these things are never fun. John Buck is a fine, fine baseball player. I think he has been great for this club, a wonderful individual," Mariners manager Lloyd McClendon said. "We got a catcher at Triple-A that's turning the corner and doing a pretty darn good job. … We just felt it was time."
Buck, an 11-year Major League veteran, turned 34 on Monday. In January, he signed a one-year, $1 million contract with Seattle to help mentor starting catcher Mike Zunino and provide the lineup some right-handed power. In 27 games, Buck batted .226 with one home run, six RBIs and a .579 OPS.
His departure clears the way for Sucre, who at 26 years old, is regarded as one of the best defensive catchers in the organization. The 6-foot, 225-pound Venezuela native has thrown out 50 percent (20-for-40) of attempted basestealers with the Rainiers this season. He's batting .274 with two homers and 16 RBIs.
Sucre made his Major League debut in 2013, appearing in eight games with the Mariners and going 5-for-26 with three RBIs before an injury to his left hand landed him on the disabled list in early June.
"We think that this move makes us a better club," McClendon said.
Adam Lewis is an associate reporter for MLB.com. This story was not subject to the approval of Major League Baseball or its clubs.