Smoak comes off DL, assigned to Tacoma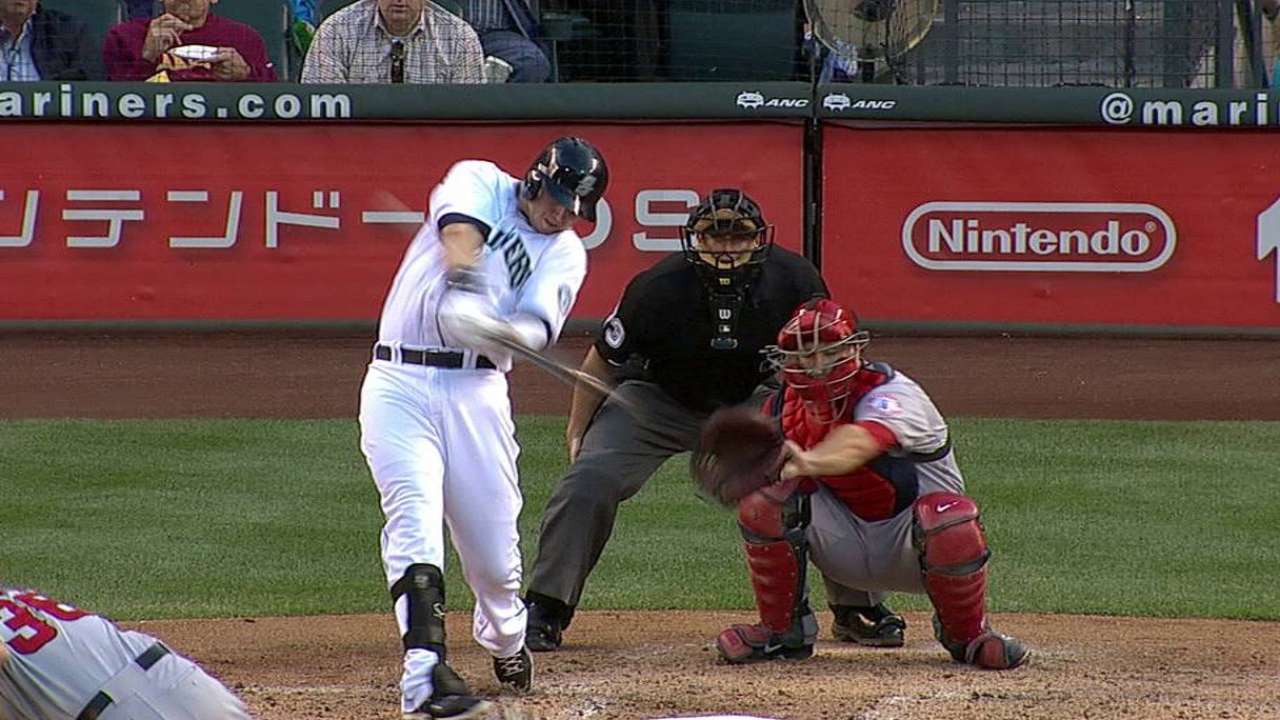 CHICAGO -- The Mariners activated first baseman Justin Smoak off the 15-day disabled list on Friday and optioned him to Triple-A Tacoma, which means Logan Morrison will remain the club's first baseman even now that Smoak is done with his rehab assignment.
Smoak, 27, has been Seattle's starting first baseman since being acquired from the Rangers at the trade deadline in 2010, but the Mariners will stick with Morrison as he's hit .267 with four home runs and 14 RBIs since coming off the disabled list himself on June 10.
"It's tough, but we only have so many spots," said manager Lloyd McClendon. "LoMo has been playing extremely well and has been a big lift for us and Smoaky will continue to get at-bats there and get sharp. Listen, at some point he'll be helping this club again."
Smoak went on the 15-day disabled list on June 10 with a strained left quad muscle. He hit .204 (10-for-49) with five walks, three doubles, one home run and three RBIs in 13 rehab games. Position players can only stay on a Minor League rehab for 20 days, so the club would have needed to make a decision on Smoak by Tuesday.
Since Smoak had a Minor League option remaining, the choice was made Friday to option him to Tacoma so he can keep playing.
"He just needs to work on his skills," McClendon said. "He's a Major League player. He just has to bide his time there, stay healthy, get some at-bats and swing the bat good."
Smoak got off to a good start this season, but struggled for the month before going on the DL and was hitting .208 with 12 doubles, seven homers and 29 RBIs in 63 games. He's batted .225 with 74 home runs and 233 RBIs in five seasons in the Majors.
Greg Johns is a reporter for MLB.com. Follow him on Twitter @GregJohnsMLB as well as his Mariners Musings blog. This story was not subject to the approval of Major League Baseball or its clubs.