Ackley starts July right with three-hit game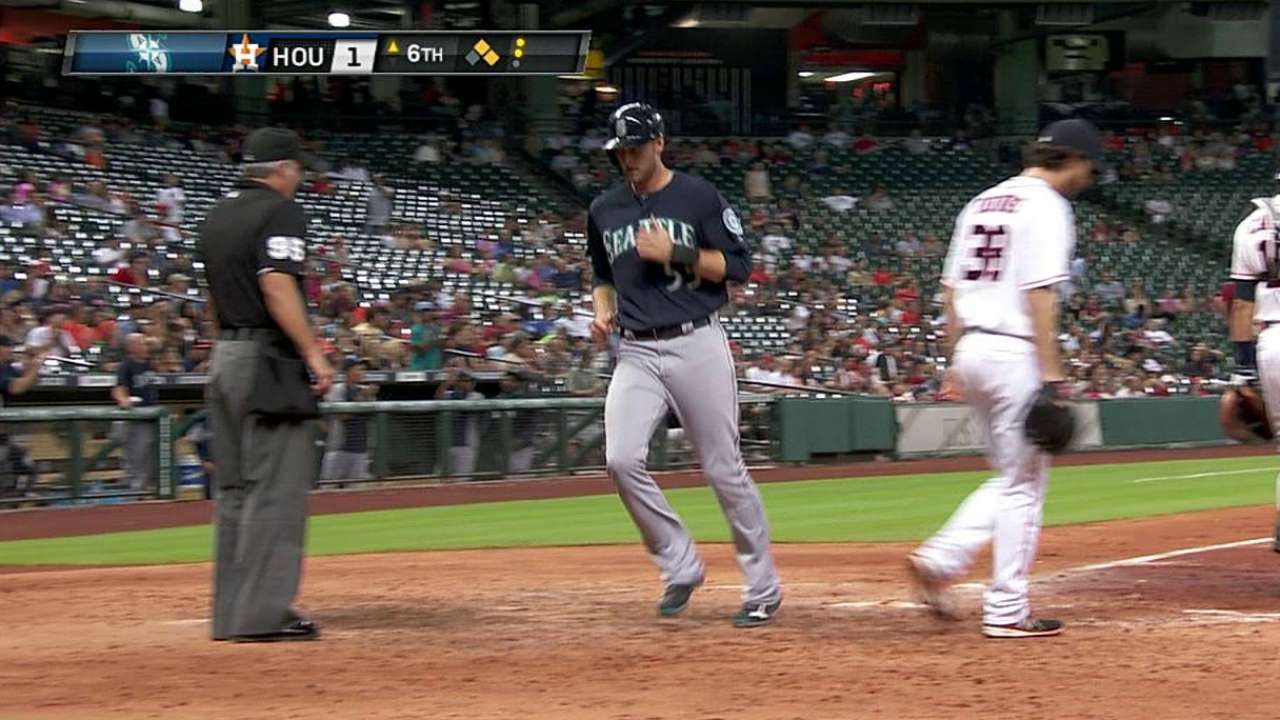 HOUSTON -- While the Mariners offense has been on the rise the last month, left fielder Dustin Ackley has been one hitter still searching for answers. But the former first-round Draft pick went 3-for-4 with a walk in Tuesday's 13-2 win and said that was just what the doctor ordered.
"It's just about getting yourself to the point where you step to the plate and you don't have to worry where your hands are or where this or that is," Ackley said. "You are just up there, relaxed and comfortable. That's the big thing. When it comes down to it, it's more mental than anything. When you step up there and you don't quite feel right or don't have that confidence, it's hard to get a hit. When you are up there feeling good and relaxed, it takes all those other things away."
Ackley was hitting .267 in mid-May, but saw his average plummet to .214 with a rugged June, during which he batted just .165. But he got July off to a better start with his first three-hit game since May 11.
"To feel good and have the results to go behind it is pretty big," he said. "That's just kind of the day I needed, to be honest with you."
And manager Lloyd McClendon says the Mariners need Ackley's bat to awaken if they intend to continue their recent surge.
"We need him to be productive for us to continue to be successful," McClendon said. "It's really remarkable we've had the run we've had and he hasn't done much. We need him to step it up and pick up his production."
Greg Johns is a reporter for MLB.com. Follow him on Twitter @GregJohnsMLB as well as his Mariners Musings blog. This story was not subject to the approval of Major League Baseball or its clubs.