Seager putting up numbers worthy of consideration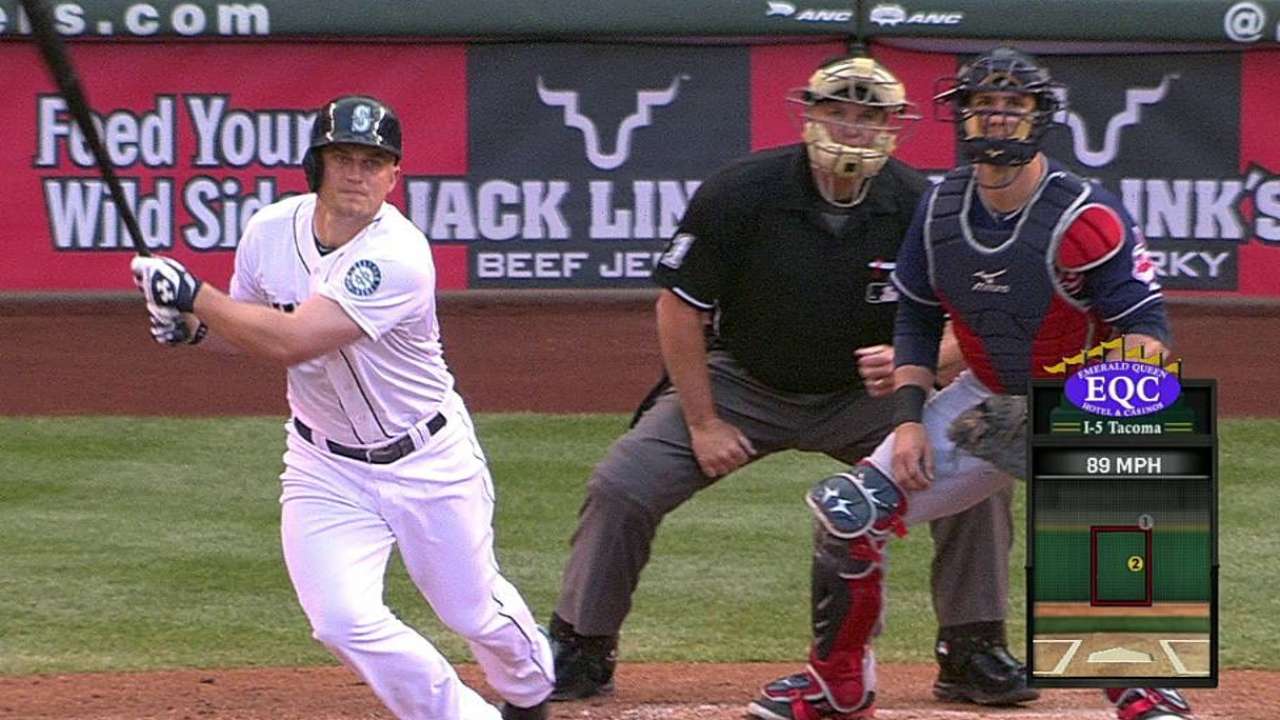 SEATTLE -- Mariners third baseman Kyle Seager has been on a tear over his last 15 games, hitting .393 with seven doubles, three home runs and 16 RBIs. He's also on pace to drive in 100 runs for the first time in his career. Entering Sunday, he has a .274/.345/.490 slash line, 12 home runs and 55 RBIs.
Seager hasn't cracked the Top 5 in voting for third baseman for the 2014 All-Star Game, but his recent surge puts him in position to at least earn consideration for a reserve role when MLB players cast their votes this weekend. Red Sox manager John Farrell will complete the roster before the official announcement for All-Star teams on July 6.
Fans can cast their votes for starters at MLB.com -- online or on a mobile device -- using the 2014 All-Star Game MLB.com Ballot Sponsored by Experian until Thursday, July 3, at 8:59 p.m. PT. The 2014 All-Star Game will be played at Target Field on Tuesday, July 15 on FOX.
In the meantime, McClendon admitted he'd like to put Seager in the No. 2 spot in the Mariners lineup.
But Seager was the cleanup man for Sunday's series finale against the Indians.
"We're not even close to being there," Mclendon said of putting Seager No. 2. "For me, I can't speak for other managers -- I like a guy in the No. 2 hole that has some pop in his bat, is capable of pulling the ball, hitting the hole, won't clog up the bases and he can hit some home runs. [Seager] fits that mold but we don't have other guys to put in other spots. Right now, he won't hit there."
Adam Lewis is an associate reporter for MLB.com. This story was not subject to the approval of Major League Baseball or its clubs.