McClendon: Matchups create different lineups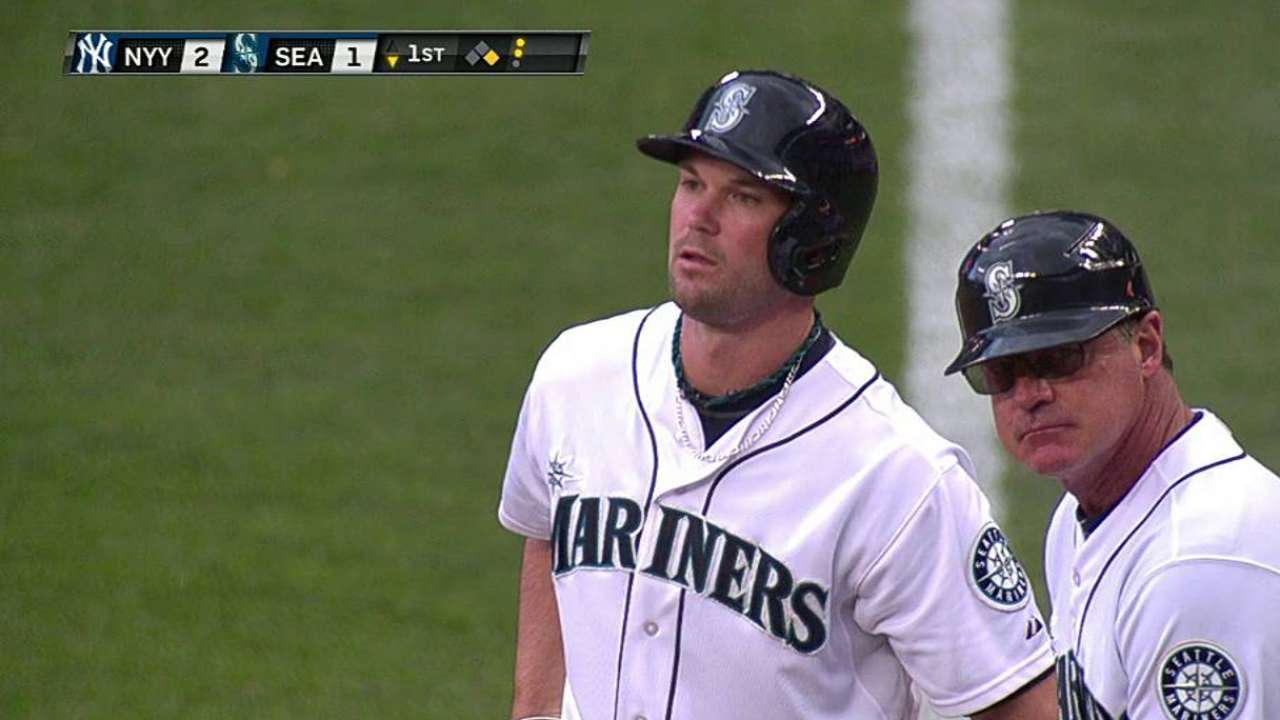 SEATTLE -- Lloyd McClendon has shuffled the lineup to provide favorable platoon matchups. He's shuffled it because of injuries and to rest banged up everyday players. He's shuffled it to spark the Mariners' offense, which entered Wednesday ranked last in the American League with a .238 batting average, and 10th in the AL in runs.
In 58 of 64 games, McClendon has trotted out a different lineup. It's a task he takes no pleasure in.
"No, I don't," McClendon said when asked if he likes juggling players. "I asked [Ken Griffey Jr.], Edgar [Martinez] and [Jay] Buhner to come out of retirement. They said no. The fact is, players don't play every day anymore. You have to have different players in there, and you have to have matchups… that's just the way it is.
"But it gives you a lot to talk about, so it's very interesting."
The lineup looked a bit different again Wednesday when it was posted a few hours before the Mariners got their first glimpse at Yankees right-hander Masahiro Tanaka (9-1, 2.02 ERA). Seven of the nine Mariners batted from the left side. Utility player Cole Gillespie made his first appearance in the No. 9 spot and second start in a row at designated hitter.
"Cole has done a nice job," McClendon said. "He's had an opportunity to produce, and he's produced. You do that, that dictates more playing time."
Gillespie was viewed as a late-inning defensive replacement when he was recalled from Triple-A Tacoma in late April. But the Oregon State University product has caught fire in his last 11 games, batting .423 (11-for-26).
"I've actually felt pretty good this whole time," Gillespie said. "Early on, I was hitting some balls hard and they weren't dropping necessarily. I started to get the cheap ones that dropped for infield hits. That got my confidence going."
Gillespie has played in every game dating back to June 3. But he began slowly, hitting just .217 (5-for-23) in his first 13 games.
"There was a little bit of frustration, but at the same time I just kind of wanted to be ready for when my name was called on, so I was still taking care of my business, doing the things I had to make sure I was ready to go when I was getting in there," he said.
Adam Lewis is an associate reporter for MLB.com. This story was not subject to the approval of Major League Baseball or its clubs.