Cano, Jones string together superb streaks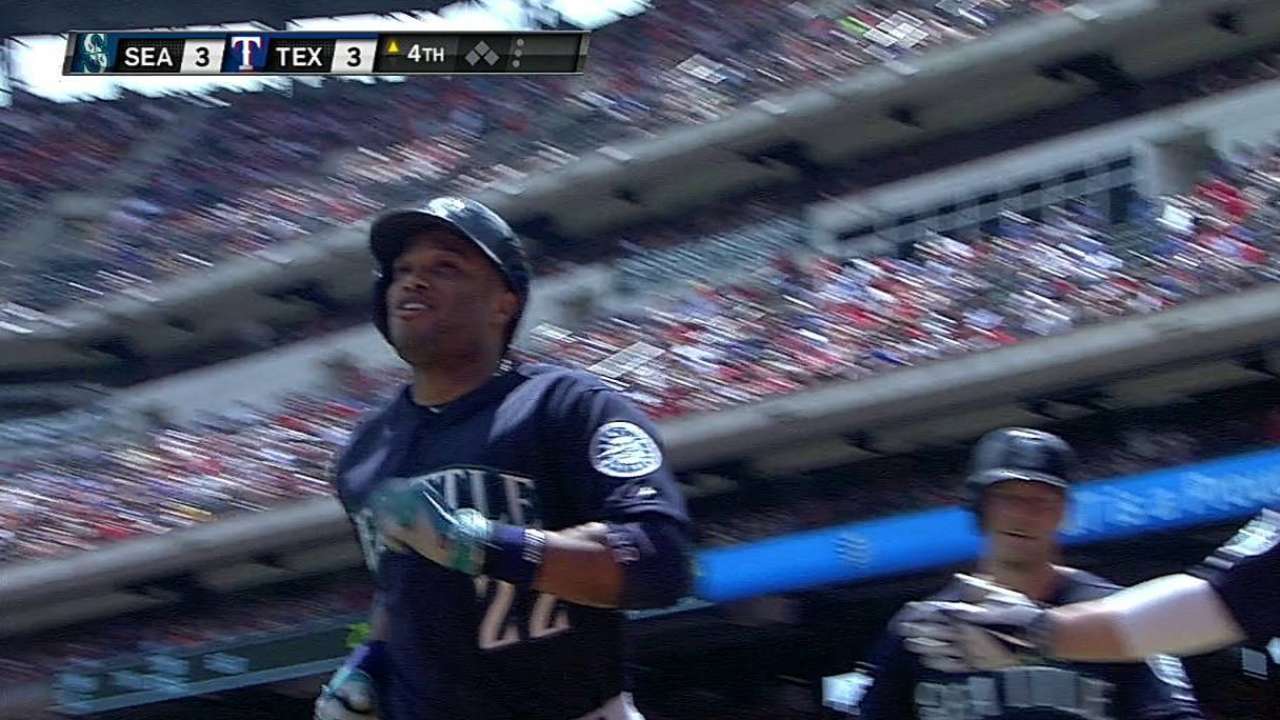 SEATTLE -- Rookie center fielder James Jones and second baseman Robinson Cano both held impressive streaks entering Sunday's series finale against Houston.
Cano, who went 2-for-4 in Saturday's 9-4 loss, has reached base in 31 consecutive games and is hitting .372 (45-for-121) with 20 RBIs during that span.
"I've said all along he's one of the top five players in the game," manager Lloyd McClendon said. "That he's doing it is not a surprise to me. I don't really think he's gotten hot. I just think he's been very consistent."
Jones went 1-for-5 on Saturday, extending his hitting streak to 14 games. Jones has at least one hit in his first 15 starts, a club record.
"I didn't think he would be overmatched at this level, I didn't think he'd do as well as he's done this quickly," McClendon said. "Does it surprise me? Not really. He's a very talented young man. Very athletic. His speed causes problems on the baseball field for other teams. We knew he was capable of this with what we saw in Spring Training. He's probably a little faster than I thought he would be."
Adam Lewis is an associate reporter for MLB.com. This story was not subject to the approval of Major League Baseball or its clubs.