Mariners bullpen piling up scoreless innings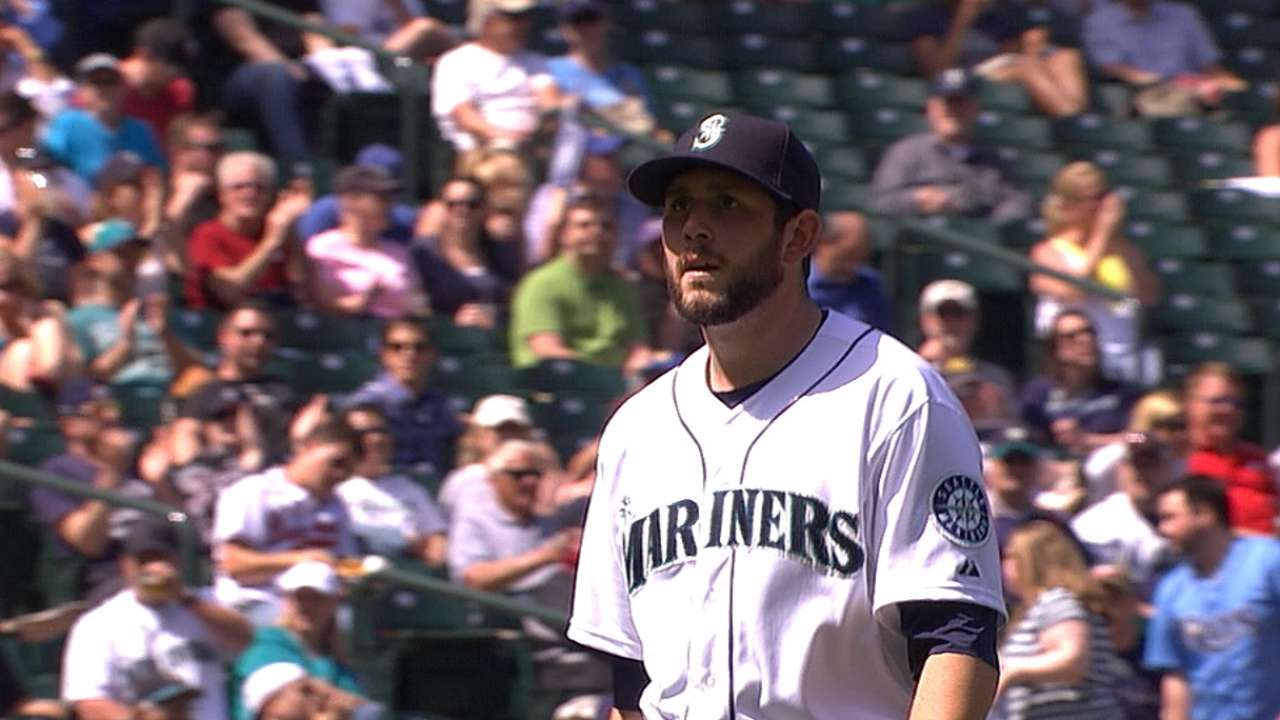 "We're all loosey goosey and relaxed and having a good time, leaning on each other," said Wilhelmsen, who is working on his own scoreless streak of 13 2/3 innings. "It's just a little family within the bigger family. That's important and we're all meshing really well."
Wilhelmsen said the 22-year-old Leone has helped by showing an aggressive approach that has rubbed off on him and others.
"He's kind of the leader by example right now," Wilhelmsen said. "He's doing pretty darn well for himself. He just gets in and shows strike one, strike two and is just a bulldog. He goes right after you. He's truly fun to watch. I'm just trying to follow Dom's lead."
Getting ahead in counts has been one of Wilhelmsen's biggest breakthroughs as he's dropped his ERA from 4.82 to 2.05 over his last 12 outings.
"Strike one is the most important pitch in baseball," he said. "It sets the tone. You turn that dial when the phone rings. Very, very rarely are you trying to throw a ball. It's just the nature of the beast. It happens. But it's the most important pitch and it's going to be a lot easier if you can get that one."
Wilhelmsen lost his role as closer last year, but isn't worrying about when he pitches now or what role he's filling. He said he no longer tries to anticipate when his name will be called, but is just ready when the phone rings and his name is called.
"I have no idea how it's going [as far as specific roles]," he said, "but whatever he's doing, he's doing well, because the bullpen has been pretty solid all year."
Greg Johns is a reporter for MLB.com. Follow him on Twitter @GregJohnsMLB as well as his Mariners Musings blog. This story was not subject to the approval of Major League Baseball or its clubs.