Hart improving but rehab plan still uncertain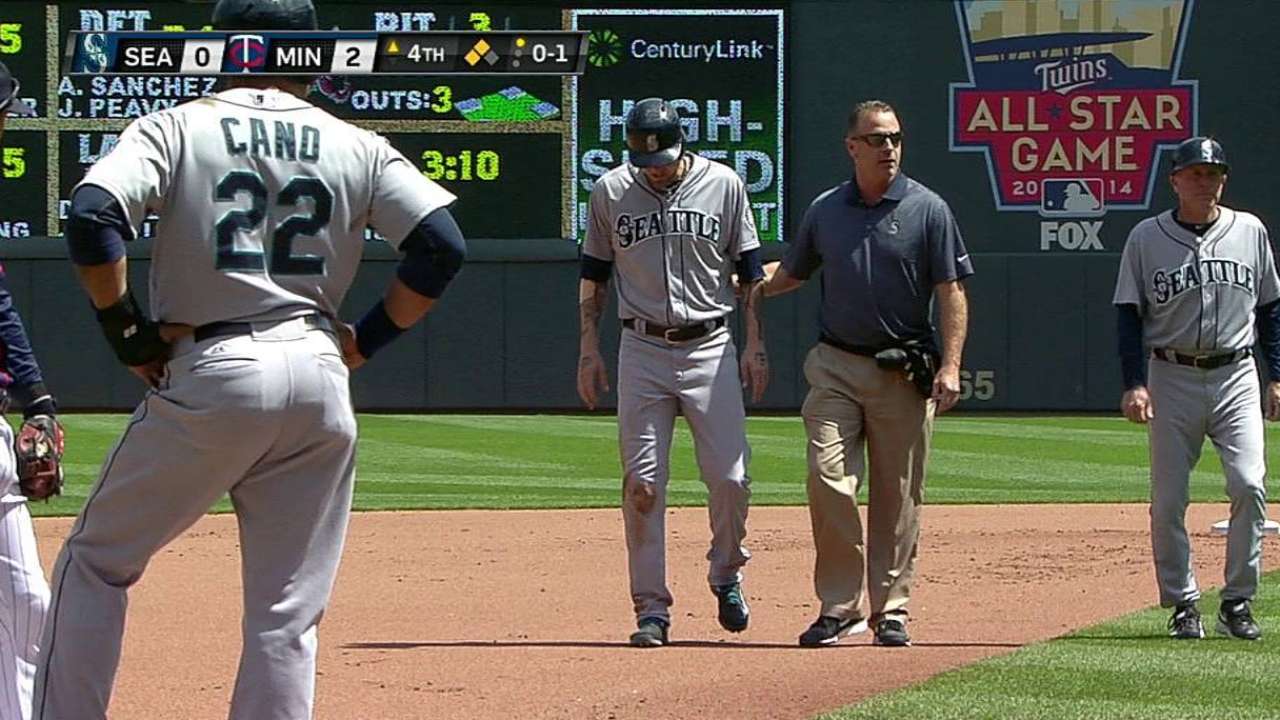 SEATTLE -- Mariners designated hitter Corey Hart said Thursday that his strained left hamstring is feeling better, after he injured it stealing second base during Sunday's 6-2 road win over the Twins, but he isn't sure when he'll begin his rehab process.
"I don't know if it'll be a week or maybe more before I can really start to move. Now, it's just ice and stuff," Hart said.
Hart flew back to Seattle on Monday and was injected with platelet rich plasma as part of a treatment aimed at alleviating muscle pain and accelerating the healing process.
"I can walk around without having to have a stiff leg all of the time. It's still nothing to be happy about yet," he said.
Hart, who the Mariners placed on the 15-day disabled list Tuesday, is ruled out for at least four to six weeks.
Where exactly did the injury occur?
"It was pretty high up. Not high enough to need surgery, but high enough that it's going to take a little bit," he said.
Hart was batting .209 with a .295 on-base percentage, .353 slugging percentage, five home runs and 17 RBIs in 37 games.
He missed all of last season when he underwent microfracture surgeries to both knees. The 32-year-old said he'll at least have the benefit of understanding what it takes to return to action.
"Not that it's a fun thing, but I'm going to try to stay positive and motivate these guys as much as I can and be ready when it's there," he said.
Adam Lewis is an associate reporter for MLB.com. This story was not subject to the approval of Major League Baseball or its clubs.