Elias gaining more confidence with every start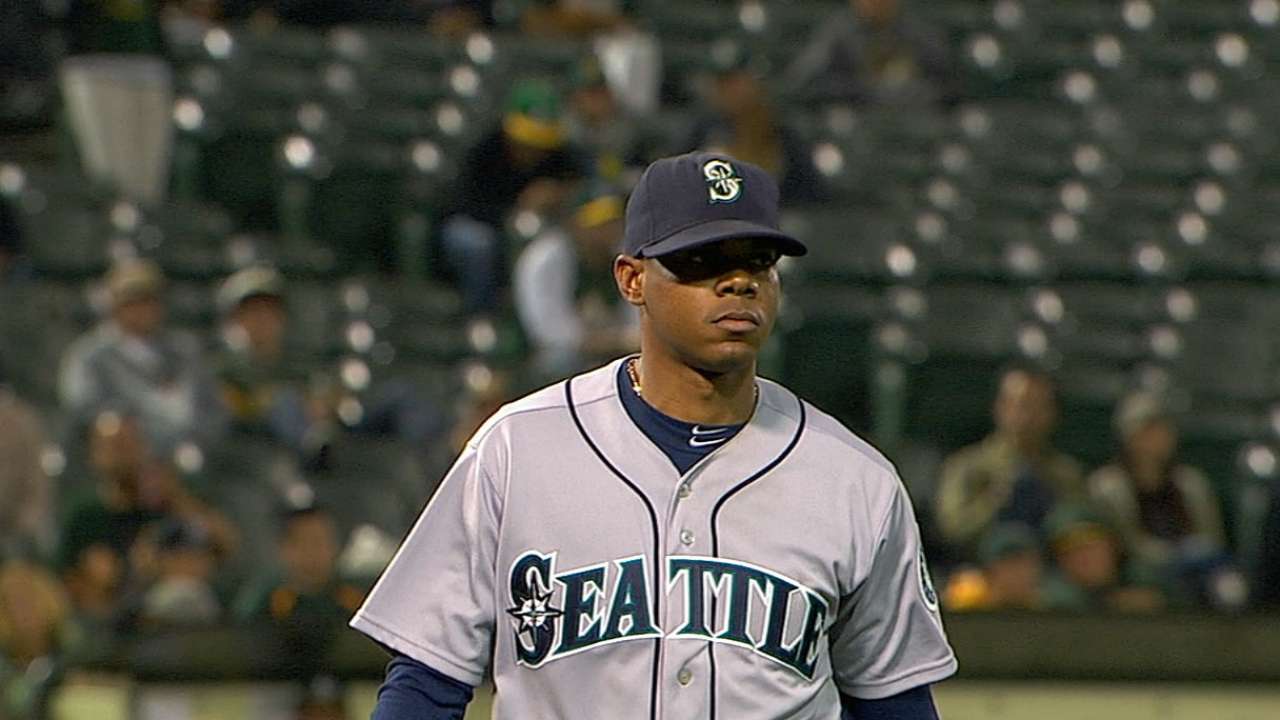 OAKLAND -- Seattle's rotation looks like it's rounding into form.
Roenis Elias followed up Chris Young's strong start Monday by holding the A's to three runs over 6 1/3 innings Tuesday. With Felix Hernandez looking like an ace and Hisahi Iwakuma getting set to make his second start of the year Thursday, the Mariners have to be feeling good about the state of their starters.
No one has been a bigger surprise for Seattle than Elias. Considering the seven-inning, 10-strikeout game Elias posted against the Yankees last week, the 25-year-old said he's growing more confident with every start.
"I always have confidence in my pitches," Elias said in Spanish. "I work hard on that and attacking the strike zone and mixing it up."
Elias defected from Cuba in December 2010 through Mexico and eventually caught the eye of the Mariners. On Tuesday night, he gave up a solo home run to countryman Yoenis Cespedes, whom he faced in Cuba's Serie Nacional a few times before defecting.
Elias' name might get lost in the shuffle of Cuba's growing pool of talented stars that includes Cespedes, White Sox slugger Jose Abreu and Marlins righty Jose Fernandez, but don't sleep on him. For the year, he's 3-2 with a 3.27 ERA, 1.31 WHIP and an 8.06 K/9 ratio.
"I feel very proud," Elias said, "because we have a very small country, but there are a lot of good Cuban players, thanks to God. We all work hard and do what we have to do to get our number called."
After topping out at Double-A Jackson last year, Elias entered Spring Training with a low profile but broke camp with the team after proving his worth. Manager Lloyd McClendon noted that Elias previously threw from too many arm angles, but that the team has focused on him keeping the same arm slot.
"I really didn't even know what he looked like the first day of spring," McClendon said. "The biggest thing with him is to throw strikes. He's got quality stuff and I don't think that type of stuff will be affected by seeing teams a second or third time."
Alex Espinoza is an associate reporter for MLB.com. This story was not subject to the approval of Major League Baseball or its clubs.