McClendon is confident Cano will heat up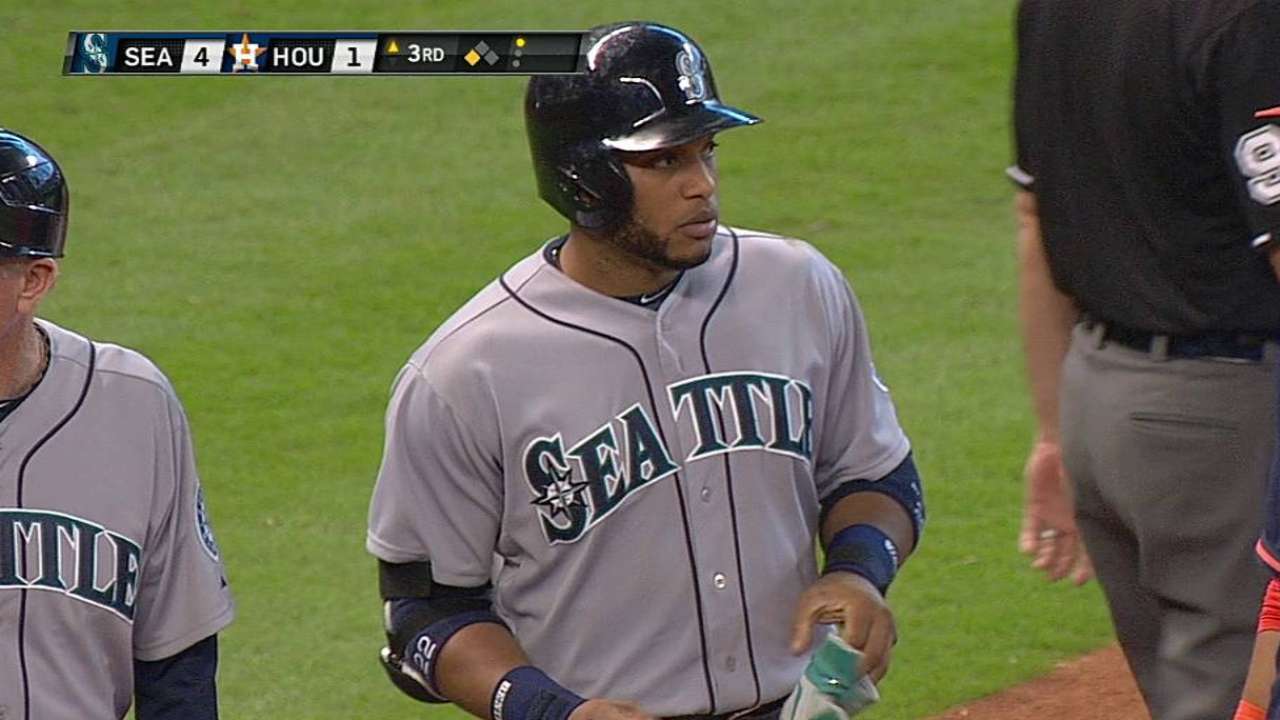 OAKLAND -- The Mariners are five weeks into the Robinson Cano era, and the slugging second baseman has yet to put up the eyeopening numbers that one might expect from a man who signed a 10-year, $240-million contract this offseason.
Through 29 games, Cano is batting .293/.341/.388 with six doubles, a homer and 18 RBIs. At the same juncture last year for the Yankees, Cano had a .319/.367/.605 slash line with 10 doubles, eight home runs, and 18 RBIs. But the Mariners' 14-15 start entering Monday was a two-game improvement from their standing at that point in 2013.
Lloyd McClendon doesn't sound like a worried skipper when it comes to Cano's production, saying "it's going to be a thing of beauty" when the second baseman gets going. The manager also used a basketball analogy when describing Cano's play.
"It's like a good scorer," McClendon said. "You look up and he's got 22 points and it doesn't look like they did anything."
As far as the big contract, McClendon said he doesn't think it has affected Cano or his approach. McClendon mentioned Jacoby Ellsbury and the seven-year, $153 million deal he inked with the Yankees this winter as an example of the many high-paid players these days.
"If you really think about it, it's not the first big-time contract that's out there. That's old news now," McClendon said. "He fits right into what everybody else makes in that superstar category. Who's the guy in New York that they signed? Ellsbury? What's he making [about $21 million] a year? Robbie's making 24. What's the big deal? I say, 'What's the big deal?' But ..."
Alex Espinoza is a contributor to MLB.com. This story was not subject to the approval of Major League Baseball or its clubs.