Struggling Furbush shifts to reduced role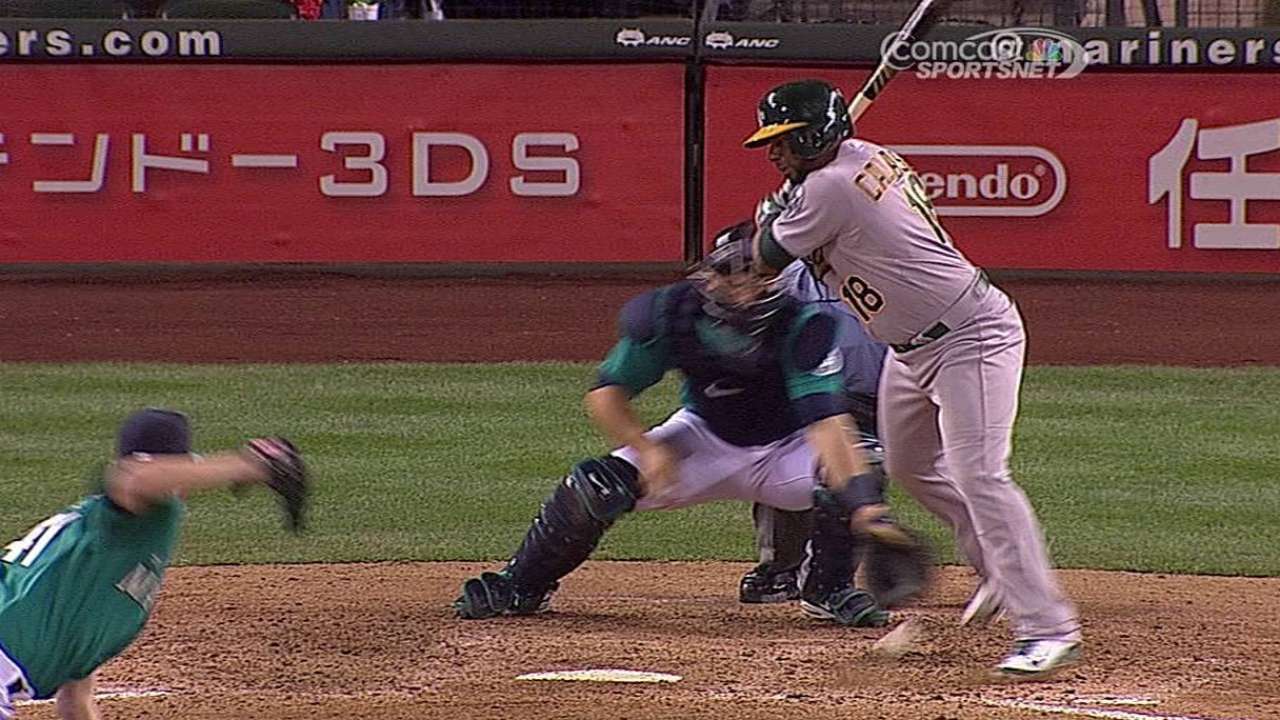 OAKLAND -- Mariners reliever Charlie Furbush has had a tough start to the season, and it continued on Sunday night during the 8-7 win in Houston.
Furbush only tossed six pitches in the eighth inning, but he was charged with a couple of runs after giving up a leadoff single and double. For the year, the 28-year-old southpaw has an 0-3 record, 7.71 ERA and a 1.93 WHIP, largely due to the 15 hits he's given up in 9 1/3 innings.
Following Furbush's outing on Sunday, manager Lloyd McClendon acknowledged his setup man's struggles.
"Sure, I'm a little concerned. I'm concerned with his command, concerned with his ability to execute his pitches," McClendon said. "We're just going to have to continue to give him touch and feels in the bullpen because regardless of how disappointed I am in how he's going about it lately, he's a big, big part of what we're going to be and our success this year. We need Charlie Furbush to be successful and we have to get him right."
McClendon further addressed the lefty on Monday, saying he likely won't use Furbush in key, late-game situations for the immediate future. Furbush posted a 3.31 ERA, 1.09 WHIP and 10.8 K/9 ratio over 119 outings the past two years but hasn't been able to recapture that form this season.
Furbush will likely be used against left-handed batters in a situational setting, while veteran southpaw Joe Beimel could see an increased late-inning role.
"To some extent," McClendon said. "That's not to say you won't see Charlie late on some occasions, because you will. It may be for one hitter, but you'll see it."
Beimel, 37, has made a strong return to the big leagues after sitting out the past two seasons following 2012 Tommy John surgery. He's posted a 3.27 ERA and 1.36 WHIP in 12 appearances after making the Opening Day roster as a non-roster invitee to Spring Training.
"Right now, he's doing great," McClendon said. "No complaints, no issues. I think his velocity is probably higher now than it was in Spring Training. I think he's throwing the ball pretty good."
Alex Espinoza is a contributor to MLB.com. This story was not subject to the approval of Major League Baseball or its clubs.