Struggling leadoff man Almonte out of lineup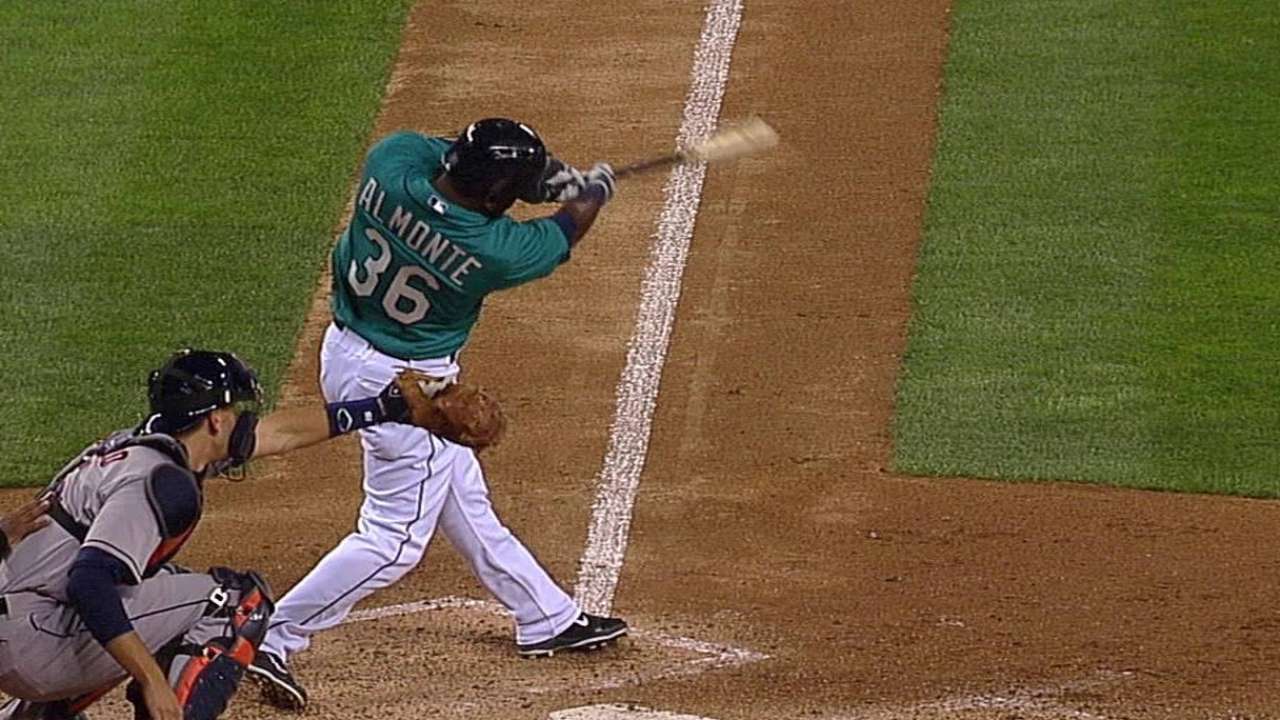 NEW YORK -- Mariners manager Lloyd McClendon gave struggling leadoff hitter Abraham Almonte the day off Thursday in Seattle's series finale against the Yankees, hoping the young center fielder can relax and work on some things to help turn around a tough start to the season.
Almonte, who hit .204 with a .248 on-base percentage in April, was replaced by Michael Saunders in both center field and in the leadoff role against Yankees right-hander Hiroki Kuroda.
"I'm just trying to put him in more favorable matchups, that's all, and see if we can get him going," McClendon said. "He just needs positive results. He's working his tail off to try to get it straightened out and it's just not happening right now."
Almonte said he watched video on Wednesday and noticed he was pulling his head off the ball early on his swing, and he worked extensively in the batting cage to correct that Thursday afternoon.
"I think that's the cause of most of my trouble right now, that my head is going too quick," said the 24-year-old Dominican. "I see [the ball] early, but by the time I swing my head is going out a little. It feels better in the cage today, so I hope that works."
Almonte said he endured a far worse slump in 2009 while with Class A Charleston in the Yankees' system, hitting .190 for the first half of the season before finding solutions that ignited a 26-game hitting streak during which he hit .405 to raise his final average to .280.
"It's tough because they give you a chance and you want success, you want to do great every time you come to the field," he said. "When you see things not going the way you know they're supposed to, it's a little bit tough.
"But the last person that can stop believing is me. I have to believe and trust I can do it. I've been through worse than this before and I got out of it. I know I can do it."
Greg Johns is a reporter for MLB.com. Follow him on Twitter @GregJohnsMLB as well as his Mariners Musings blog. This story was not subject to the approval of Major League Baseball or its clubs.