Seager getting back on track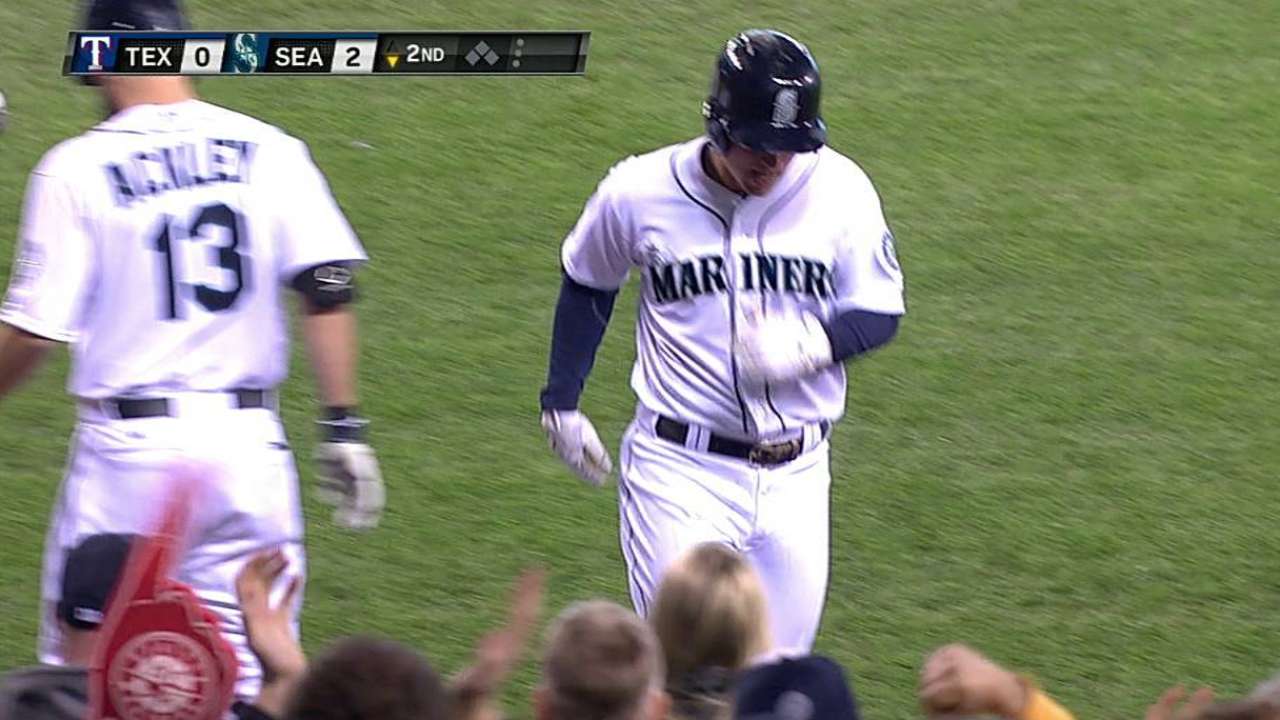 SEATTLE -- After a slow start to the season, third baseman Kyle Seager has put together three consecutive multi-hit games and is batting .346 (9-for-26) with six runs, a double, three homers, seven RBIs and a 1.124 OPS during his last eight games.
"I've been able to do some good work in the cages with [hitting coach Howard Johnson] and [McClendon] and everybody so it's been positive," Seager said Saturday. "It's felt good for the last week or so. Sometimes you're feeling good and you don't get the results you want, but it's starting to feel better for sure."
McClendon said he'd eventually prefer to put Seager in the No. 2 spot in the lineup, but that he needs to first show him he can hit consistently. Going into Sunday, Seager's average was just .213.
"We overanalyze stuff. He's the same guy," McClendon said of Seager's last week. "He's just getting some positive results. Almonte and Miller are the same guy. They're just not getting positive results."
Adam Lewis is an associate reporter for MLB.com. This story was not subject to the approval of Major League Baseball or its clubs.