Cano swinging at better pitches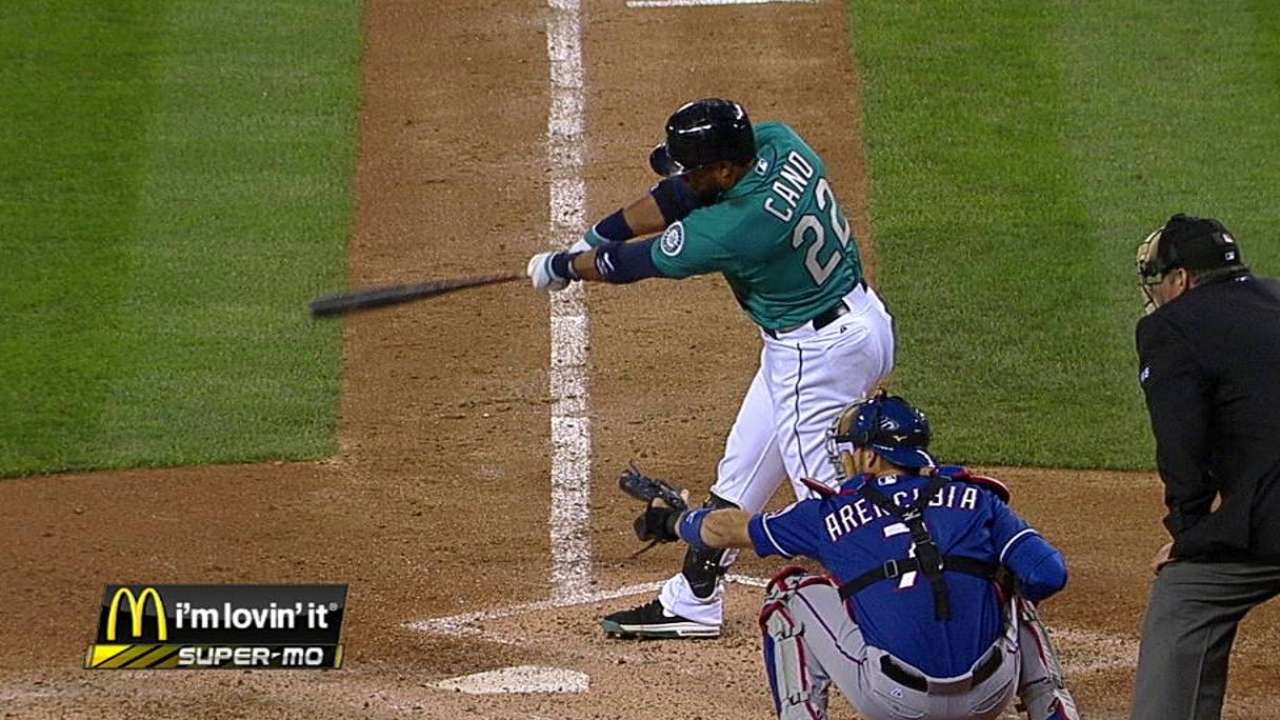 SEATTLE -- Robinson Cano wasn't slumping during Seattle's 1-6 road trip, but it got to the point where manager Lloyd McClendon had to remind the All-Star second baseman to not try to do too much when the Mariners weren't scoring many runs.
"My talk with him was real simple. Take your walks. He's no different than any other big-time player I've had in the past. I had to remind them to take their walks." McClendon said. "When you start expanding, then you're going to be no good because hitting is hard as it is, and now you're trying to hit balls on top of them and it won't work."
In Friday's 6-5 win, Cano grounded out his first two at-bats, including a double play in the first, before adjusting to how Texas starter Robbie Ross Jr. was pitching him. In the fifth, Cano worked the count to 3-2 before ripping a double over the head of left fielder Michael Choice, driving in two runs. He sparked the Mariners' four-run eighth with a leadoff single to raise his average to .291.
"I always go through that," Cano said of his tendency to chase pitches early in the year. "Not only me but every player. Every player goes through that and expands the zone and chases pitches. It's different when you have to face the same team a lot. You get to know everybody, how they pitch and how they like to pitch lefties and righties."
Adam Lewis is an associate reporter for MLB.com. This story was not subject to the approval of Major League Baseball or its clubs.