Mariners slide Ackley back to No. 8 spot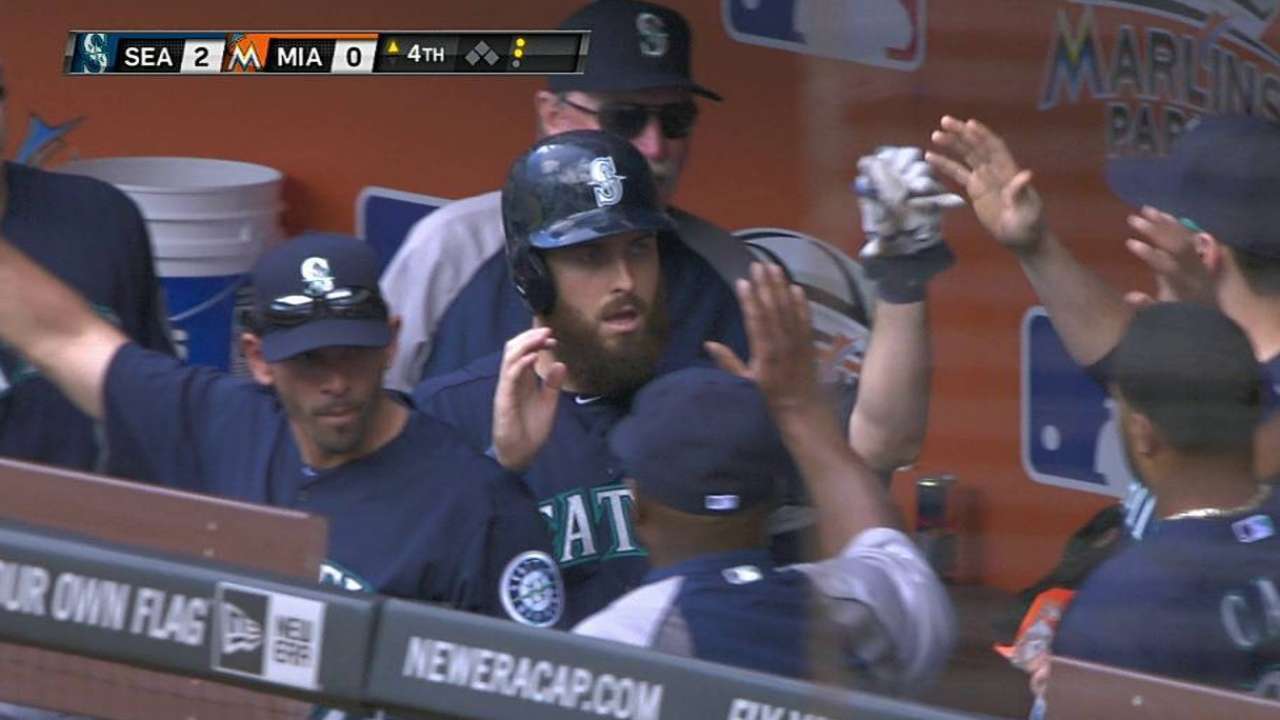 SEATTLE -- The idea of moving left fielder Dustin Ackley to the No. 2 spot in the batting order proved to be a short experiment for Mariners manager Lloyd McClendon, who dropped Ackley back to the eight-hole for Wednesday's series finale with the Astros.
Ackley had been hitting .279 while batting almost exclusively near the bottom of the order in the first 18 games of the season, but he went 0-for-8 with six strikeouts in two shots in the two-spot in the first two games of the Astros series.
"I was just trying to get a spark," McClendon said prior to Wednesday's game. "It didn't work. I was wrong with that. But I tried. I like him in the eighth spot, and it's probably my mistake. I should have left him in the eighth spot because he was doing very well down there. I'm going to do it my way. Like Frank Sinatra. He's going back to the eight spot."
McClendon had said the previous week he wanted to keep Ackley and catcher Mike Zunino in the eight and nine spots as they learned the league and gained experience and confidence at the plate, but said he wavered from that when the offense started struggling.
"When you've lost seven or eight in a row, it was real hard [to fight the urge to move him up]," McClendon said. "That's why I put him up there, trying to jump-start the offense a little. But right now I'm going to leave him there.
"I'm going to let him flourish there just like I'm going to leave Zunino at the bottom of the order and let him flourish and continue to have success. We'll see how it goes in the second half of the season, but for right now I think that's the right thing to do."
McClendon said Ackley fell victim to the same fate as many of his teammates in the past two games.
"Nothing different than anybody else. Just real bad at-bats, trying to do too much," McClendon said. "When you're struggling, that's what happens."
Shortstop Brad Miller, who snapped an 0-for-15 skid with an eighth-inning double on Tuesday, was moved back to the No. 2 spot where he hit for the first two weeks of the season after an outstanding spring.
"I tried to take a little of the pressure off Miller as well," McClendon said. "Hopefully he's over the hump and back on course again."
Greg Johns is a reporter for MLB.com. Follow him on Twitter @GregJohnsMLB as well as his Mariners Musings blog. This story was not subject to the approval of Major League Baseball or its clubs.