Cano excited for opener at Safeco Field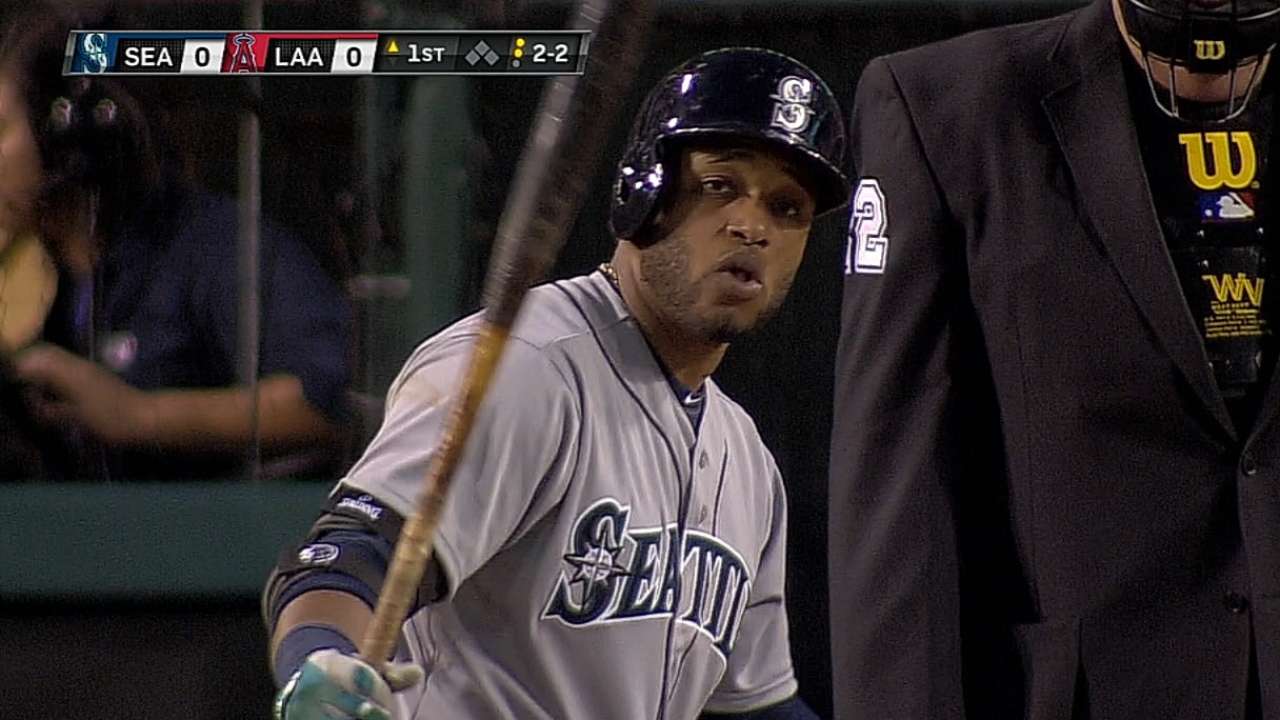 SEATTLE -- Robinson Cano enjoyed a very successful season-opening road trip with the Mariners, but the club's new star is eagerly awaiting his first homestand at Safeco Field starting with Tuesday's Opening Night. And not because he got booed by fans in Anaheim and Oakland.
That part comes with the territory, said the man who signed a $240 million deal to play for Seattle for the next decade.
"I'm not surprised. They're in the same division," Cano said of the not-so-welcoming welcome from Angels and A's faithful last week. "If I was a fan, I'd be the same way. You don't want your opponent to get better. I'll take that. I don't care about when we play on the road. I only care about my home crowd. That's where you're going to play more games than anywhere else."
Cano's presence, not to mention a 4-2 start against two American League West rivals, signals that things could be changing for a Seattle club that hasn't made the playoffs since 2001.
"This team can compete with anybody, not only in our division, but in the league," said Cano. "In the past, everybody saw this team as young kids that need to learn and grow. Now it's different. Now we're in a different place, and that's not something your rivals want to see."
Cano enters the home opener batting .391 after hitting safely in all six games, but he was far from alone as the Mariners got off to a solid start and ranked second in the AL in extra-base hits and third in runs per game.
"Thank God we're playing like that. The little things are helping," Cano said. "We'll continue doing the same thing. Everything I see wrong, I'm going to tell the guys. Because as a teammate, I cannot let bad things go long. We just have to go out and be good teammates. We have to root for each other and help each other.
"You don't want to play 162 games and go home," he said. "You want to compete and play. Who knows what is going to happen from here to Oct. 1?"
Cano said he had about 30-35 family members at Safeco Field for his home debut, his first Opening Day that isn't with the Yankees.
"This is one of the days you dream of as a kid, coming in before your home crowd," he said. "You get butterflies in your stomach and you hope you come up in a big situation and do your job and see how the crowd reacts."
Greg Johns is a reporter for MLB.com. Follow him on Twitter @GregJohnsMLB as well as his Mariners Musings blog. This story was not subject to the approval of Major League Baseball or its clubs.