Rehabbing Iwakuma resumes throwing program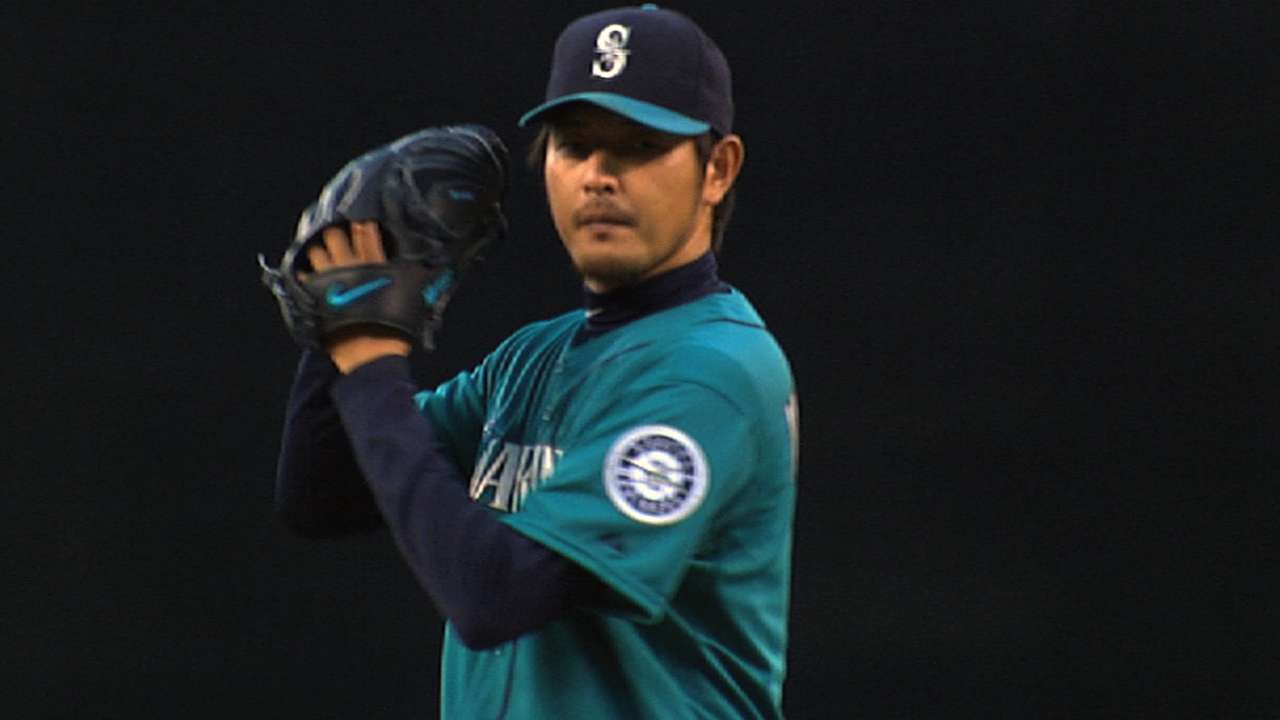 PEORIA, Ariz. -- Injured All-Star Hisashi Iwakuma played catch from 45 feet for six to seven minutes on Monday as he continues to make his way back from a six-week layoff because of a sprained finger tendon.
Iwakuma, 32, expects to continue to play catch this week, and will increase the intensity and distance starting next Monday when he throws without tape on his injured finger.
"It's getting better day by day," he said. "I don't have that range of motion yet and I don't know how long it will take, but it's getting there. It's a slow progression."
The right-hander has been throwing a tennis ball and stills need to build up arm strength. He'll eventually build up to long toss and bullpen sessions before beginning Minor League rehab starts, likely in April. He's expected to start the season on the disabled list.
"Today was the first day, so I wanted to go out there and see where I was at and go from there," he said.
Jesse Sanchez is a national reporter for MLB.com. Follow him on Twitter @JesseSanchezMLB. This story was not subject to the approval of Major League Baseball or its clubs.