McClendon looking for more from Ramirez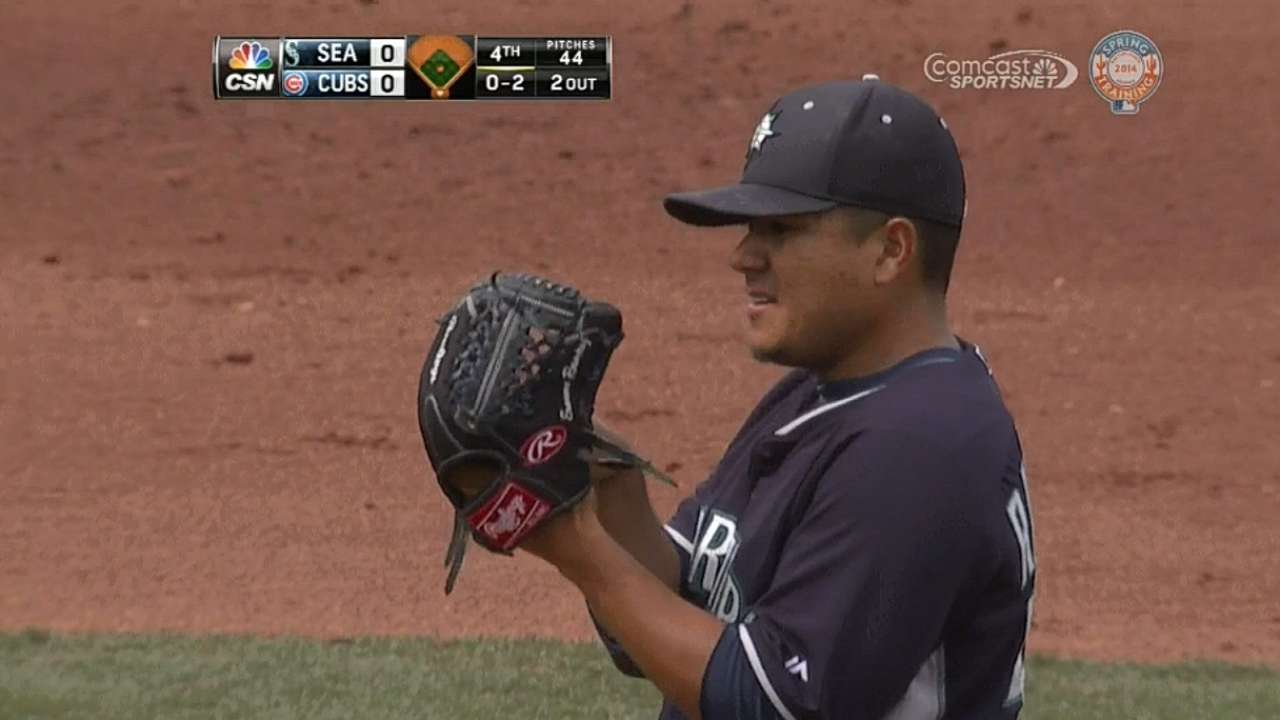 PEORIA, Ariz. -- Right-hander Erasmo Ramirez is looking more and more likely to follow Opening Day starter Felix Hernandez in the Mariners' rotation, with the injuries to All-Star right-hander Hisashi Iwakuma (sprained middle finger) and Taijuan Walker (shoulder bursitis). But manager Lloyd McClendon on Sunday halted any labeling of Ramirez as a No. 2 starter.
"Let's not take that number lightly. A No. 2 starter is Iwakuma," said McClendon, who listed pitchers Max Scherzer of the Tigers and Zack Greinke of the Dodgers as top-notch No. 2 starters. "Let's not get ahead of ourselves. He's a nice Major League pitcher and he fits nice on a Major League club. ... Given our situation, [being No. 2] might be the case, but I don't want to get ahead of ourselves and I don't want to put too much pressure on this guy. He's a nice pitcher and he's going to do a nice job at the big league level, but I don't think it's fair to say he's a No. 2."
Wherever Ramirez lines up in the Seattle rotation, he will take with him something close to the 3-0 record and 0.96 ERA he's compiled in five Cactus League outings this spring. But McClendon is looking for more, particularly when the 23-year-old is well ahead in the count.
"He's a strike thrower, probably throws too many strikes. I haven't been very impressed with his 0-2 pitches," McClendon said. "I've told him that. He's got to get better at that. He's got to execute better. I can talk until I'm blue in the face, but he's got to execute the pitch.
"He understands that; he understands the concept. We've talked about it, now you have to execute it."
Ramirez is scheduled to make one more appearance before the regular season.
Chris Gabel is a contributor to MLB.com. This story was not subject to the approval of Major League Baseball or its clubs.