McClendon urges Hart to be patient with progress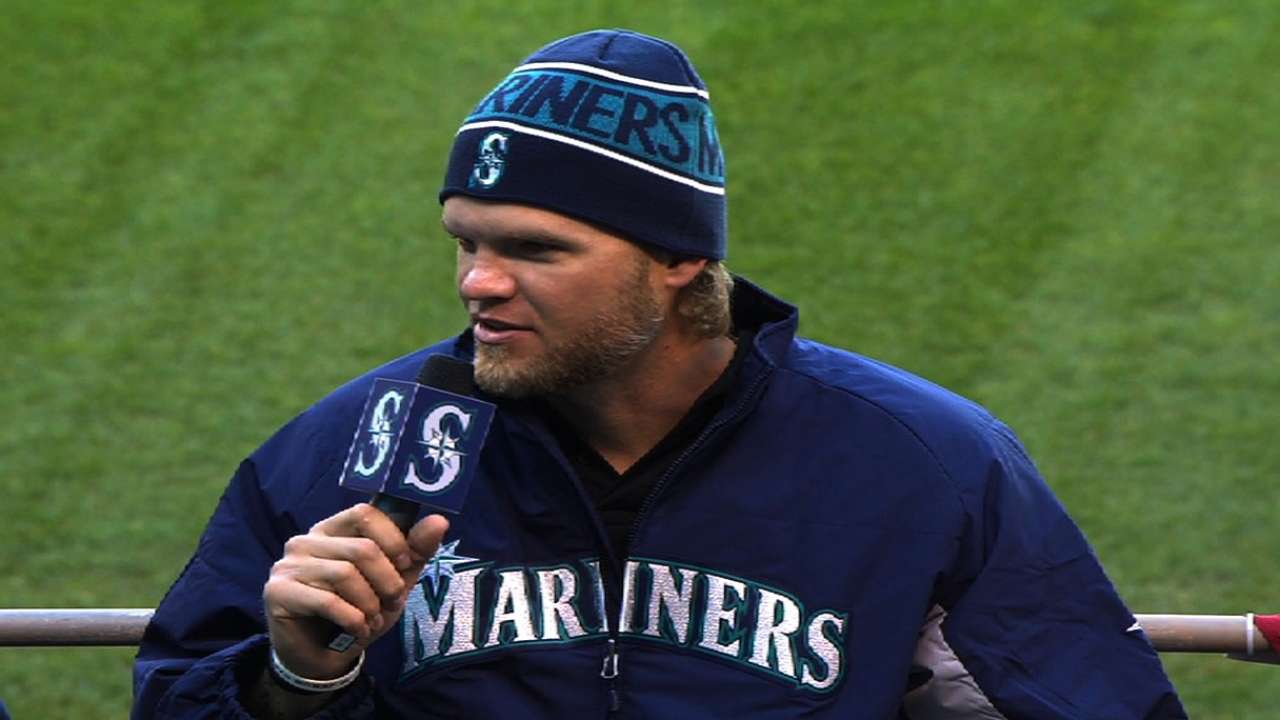 PEORIA, Ariz. -- Mariners manager Lloyd McClendon had Corey Hart working in a Minor League game Wednesday to get some extra swings in as he works back from a year off due to two knee surgeries, but the skipper likes what he's starting to see from the two-time All-Star outfielder.
Hart is hitting just .129 (4-for-31) in his first 11 Cactus League games, but has said from the start of camp that he understands it's going to take time to regain his timing and he just needs to be ready by the regular season.
The soon-to-be 32-year-old veteran was allowed to lead off every inning in his Minor League appearance and homered in his first at-bat.
McClendon, the hitting coach with the Tigers the past seven seasons, said he sees progress in Hart's swing and approach the last few outings.
"It's starting to get better," McClendon said. "I liken it a lot to what I went through with Victor Martinez last year. After a year off, it's tough. There's times where as a hitter you get frustrated because you're used to a certain point and you're not there.
"I told him, he's got to understand the journey, he's got to respect the journey and he's got to enjoy the journey. At some point, he's going to get it back. Don't try to speed up the process because that's only going to make it worse. I like what I saw last night, now we need to get him more at-bats. He's real close to being where we want him to be."
McClendon has backed off from an early-camp projection that Hart might be able to play up to 140 games in right field this year. He's started three Cactus League games in right field so far, with seven at designated hitter, and that trend might carry into the regular season.
"I'm not sure [he can play 140 games in right]," McClendon said. "We have to be careful. We have to make sure he can start the season and he can finish the season. That might be asking a bit much, as far as playing right field. But can he play 145-150 games total, I think, with a combination of right field, DH and maybe a little first base."
Greg Johns is a reporter for MLB.com. Follow him on Twitter @GregJohnsMLB as well as his Mariners Musings blog. This story was not subject to the approval of Major League Baseball or its clubs.