Wilhelmsen's strong spring impressing McClendon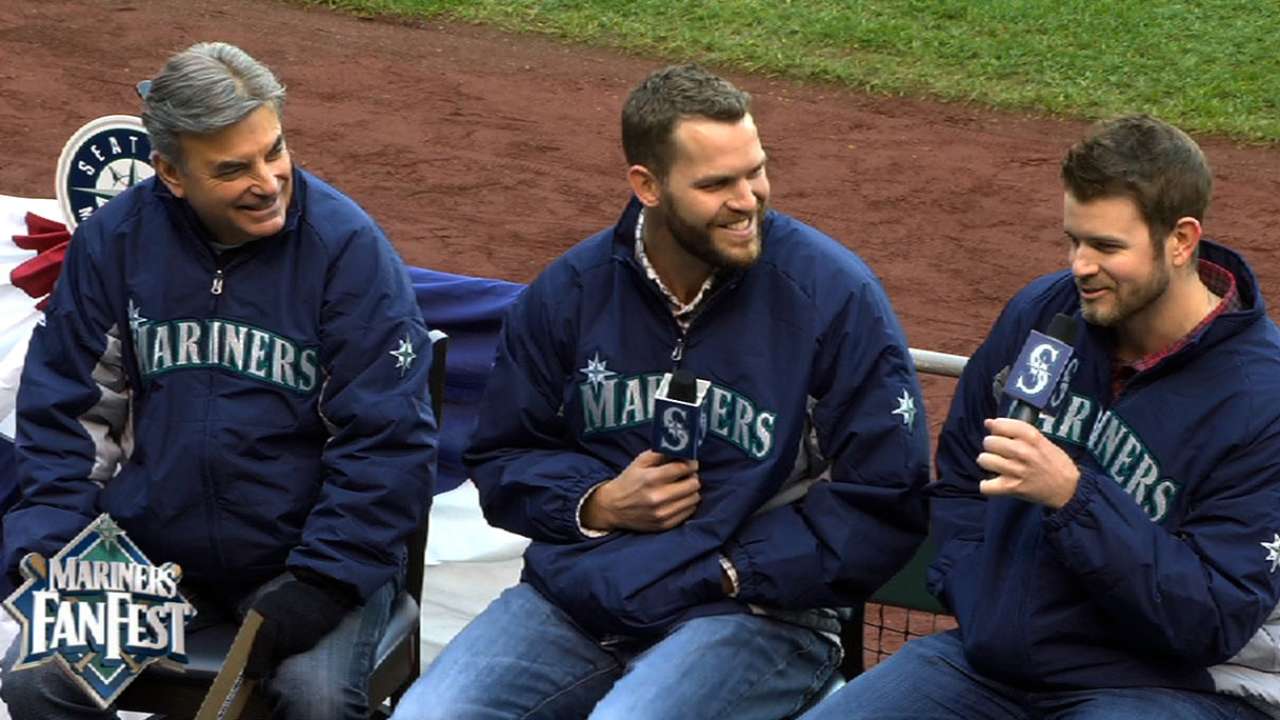 PEORIA, Ariz. -- Mariners reliever Tom Wilhelmsen has impressed new manager Lloyd McClendon with a strong start to his spring, which bodes well for Seattle's bullpen if the big right-hander stays on track.
Wilhelmsen lost his job as the Mariners' closer midway through a tough 2013 season, but could provide a strong setup option behind new closer Fernando Rodney if all goes well.
"He's throwing as well as anybody in camp right now," McClendon said. "I've been very pleased."
Wilhelmsen saved 29 games with a 2.50 ERA in 2012 after taking over the closer's role from Brandon League in midseason, and he was outstanding in the first two months last year as well before running into some control issues and eventually being sent down to Triple-A Tacoma as Danny Farquhar assumed ninth-inning duties.
But McClendon likes what he's seen from the lanky right-hander.
"I think Willie is very relaxed," said the skipper. "He's gotten back off the mat, so to speak, and he's competing again. It's good to see the look in his eye, the fire in his eye, the confidence. He's throwing extremely well.
"We all get our butts kicked from time to time, but at some point you've got to get back up and start fighting again. This kid is back up and he's fighting. We all know the stories of last year and blown saves and all that. But I told him, 'Look, we're all human. It happens to everybody. Put it behind you and move forward.' And he's done that and you're seeing the big arm and all the pitches and everything is working great for him."
Wilhelmsen has a 3.86 ERA in five Cactus League outings, but both earned runs he gave up came in an outing against the Indians when two defensive misplays kept the inning alive. In his last three appearances, he's thrown four scoreless innings with two hits, no walks and four strikeouts.
Greg Johns is a reporter for MLB.com. Follow him on Twitter @GregJohnsMLB as well as his Mariners Musings blog. This story was not subject to the approval of Major League Baseball or its clubs.