First impression: Almonte leading off with regularity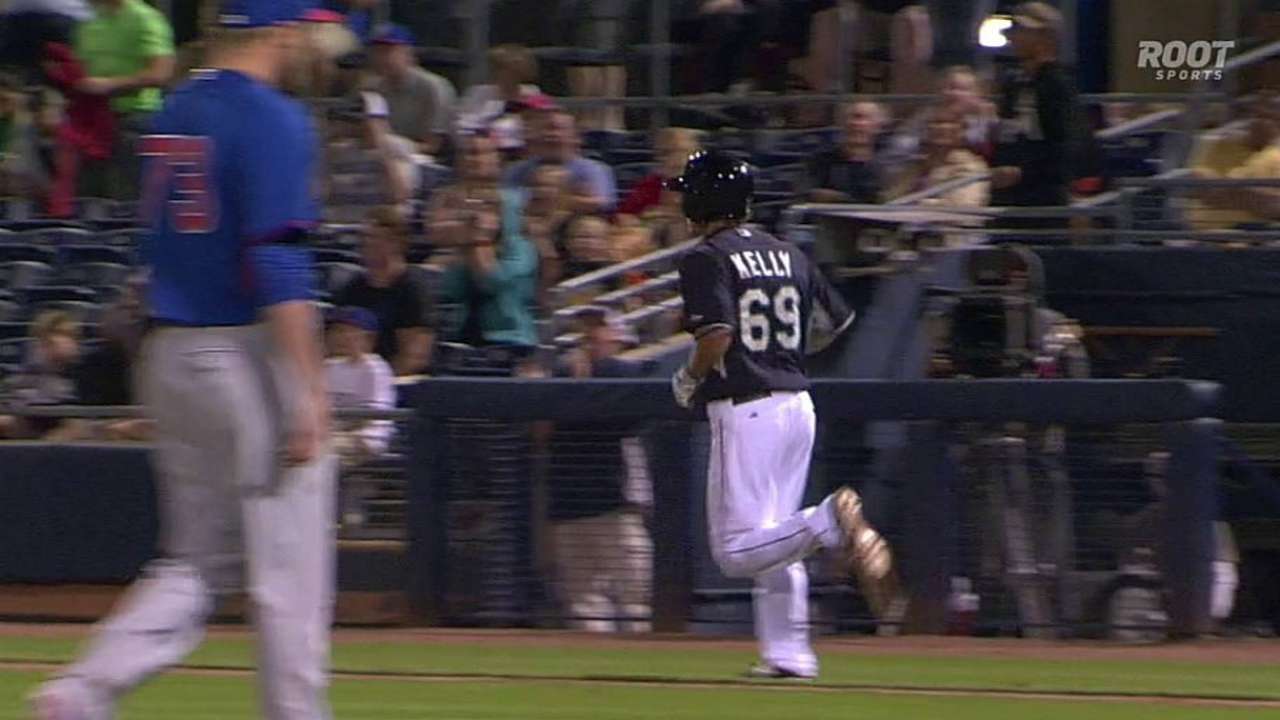 PEORIA, Ariz. -- For the ninth time this spring, the name at the top of the Mariners order written up by manager Lloyd McClendon on Wednesday was Abraham Almonte.
Whether that means Almonte is in prime position to become the team's leadoff man and center fielder to start the season remains to be seen, but it's clear McClendon is impressed with the 24-year-old with the stocky build and plus speed.
"I like what he brings to the table," McClendon said. "His numbers don't show it right now, but he's made consistent contact, he hasn't struck out a lot, he brings speed from both sides of the plate. He can bunt, he can run down balls in center. He's in the mix. I'm not guaranteeing anything, but I like what I see."
Almonte played all 10 innings of Wednesday night's 8-7 comeback victory over the Cubs, leading off the 10th with a single and scoring the winning run. He went 1-for-5 with a walk and now has a .133 average through 30 at-bats things spring.
John Schlegel is a national reporter for MLB.com. You can follow him on Twitter at @JohnSchlegelMLB. This story was not subject to the approval of Major League Baseball or its clubs.