Mariners pace Walker with future in mind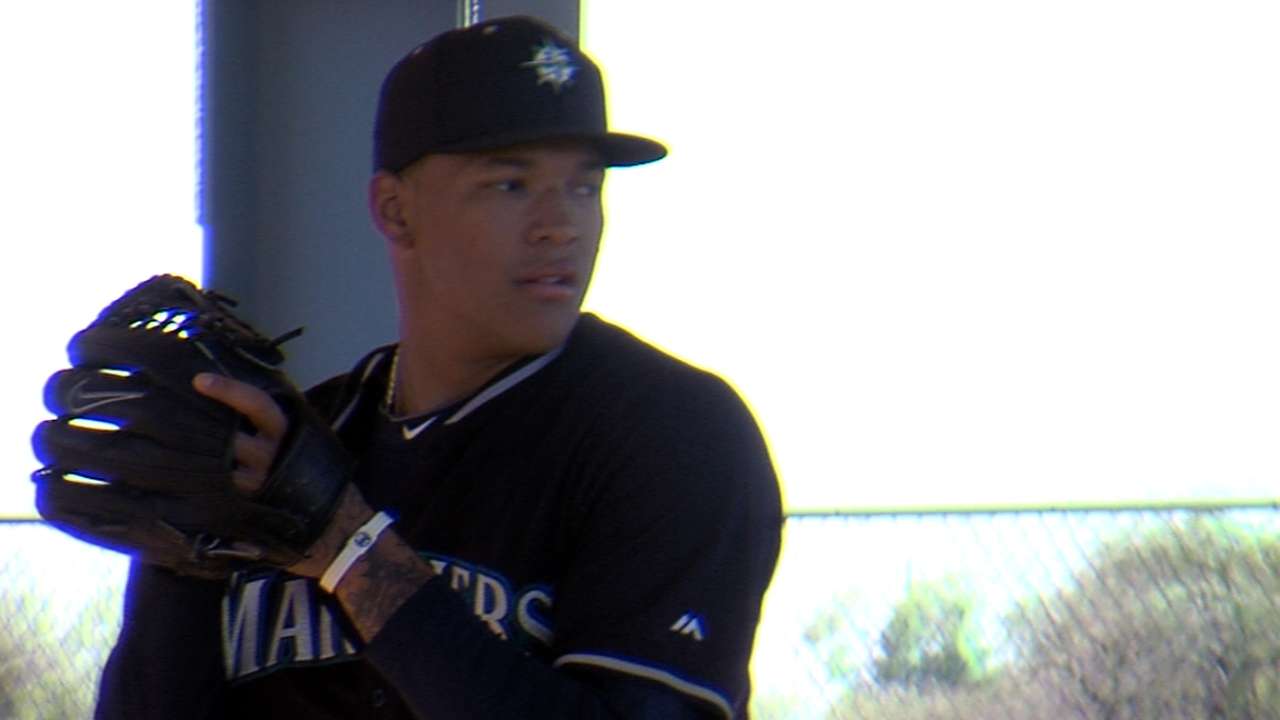 PEORIA, Ariz. -- The desire to see what Taijuan Walker can do over a full Major League season is being tempered this spring by the desire to see what he can do for many seasons to come.
Shut down last week for a few days to rest a sore right shoulder, the 21-year-old starter has been making progress the last few days. Mariners manager Lloyd McClendon said Walker's latest effort was throwing long toss from 120 to 150 feet, and all was going according to plan.
"He threw the ball extremely well -- no pain whatsoever -- and he's got a smile on his face, so that's a good thing," McClendon said. "I feel real good about where he is."
That said, McClendon would not set either a timetable for Walker's return to the mound in Cactus League action, or his status for the opening of the regular season.
And he is certainly not prepared to push the young pitcher too fast and risk not only his current situation but also what appears to be a promising future.
"We don't want to speed up the process," McClendon said. "I know we're all anxious to get him back. This young man got a long career ahead of him, and we've got to make sure we do it right."
John Schlegel is a national reporter for MLB.com. You can follow him on Twitter at @JohnSchlegelMLB. This story was not subject to the approval of Major League Baseball or its clubs.