LoMo helps promote 'Strike Out Cancer' fundraiser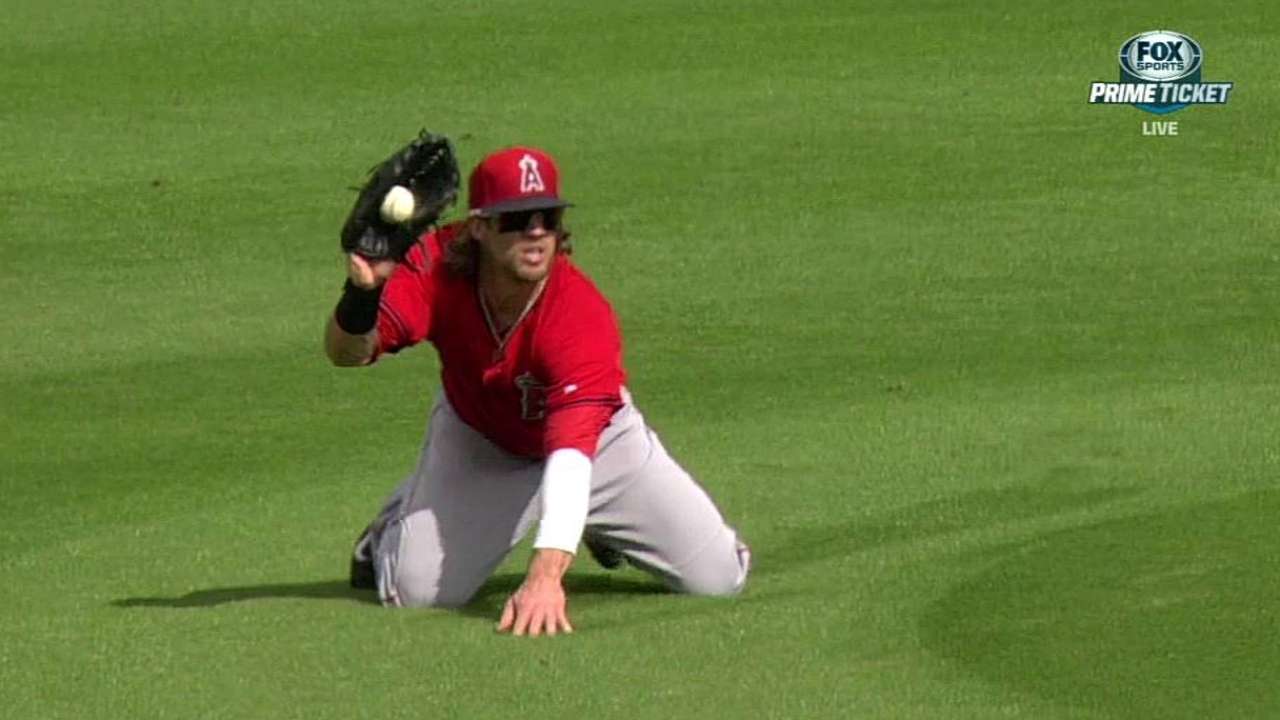 PEORIA, Ariz. -- When Cardinals reliever Jason Motte began recruiting Major League players to help promote his "Strike Out Cancer" T-shirt fundraiser this spring, new Mariners first baseman Logan Morrison didn't need to think twice.
Morrison's father, Tom, died of lung cancer in 2010, two months after Logan completed his rookie season with the Marlins. He has since developed his own LoMo Camp for the Cure during offseasons with proceeds going to the American Lung Association, and he'll gladly chip in with Motte's fundraiser, which is being promoted by the MLB Players Association.
"My dad passing away from lung cancer gives me a personal attachment to the cause," Morrison said. "They wanted a volunteer from each team, and I was more than happy to do it.
"It's good to spread the word and get the awareness out there," he said. "Cancer can affect anybody. You don't have to do anything bad to your body for it to affect you. My dad was a non-smoker and he got lung cancer. He thought he had a cold the whole time. He ended up feeling like he was having a heart attack, went into the emergency room and three days later they found out it was Stage 4 and he only lived six more months. It can jump up on you."
Morrison, 26, grew up playing catch and having his dad throw batting practice to him in Kansas City. He said that influence and those memories will never wane as he's dedicated his career to his father.
"Every day, every pitch," he said. "When I'm out there, I don't take anything for granted. I'm trying to play the way he taught me to play and that's all out and hard, staying focused. Even when I work and practice, whether it's taking ground balls every day or fly balls in the outfield or swinging in the cage, all those things were a product of what he taught me.
"The most important thing I took from him was a work ethic, showing up every day, being accountable, all those things that he got from the military. I'm probably not as disciplined as he was," Morrison said with a smile, "but I couldn't be luckier than to have a dad like him and I got 22 years to spend with him."
The T-shirts feature a backward K over the word "cancer" and will be made in every team color this season. Once the shirts are available, $5 from each sale will go to Motte's foundation and $5 to the player's charity of choice from each team. Morrison said he hasn't finalized his charity choice, but thinks it will be the Fred Hutch Cancer Research Center in Seattle.
A red version of the T-shirts can be seen on the www.108stitches.com website, and Motte's foundation website is www.jasonmottefoundation.org.
Greg Johns is a reporter for MLB.com. Follow him on Twitter @GregJohnsMLB as well as his Mariners Musings blog. This story was not subject to the approval of Major League Baseball or its clubs.