Three home runs highlight intrasquad game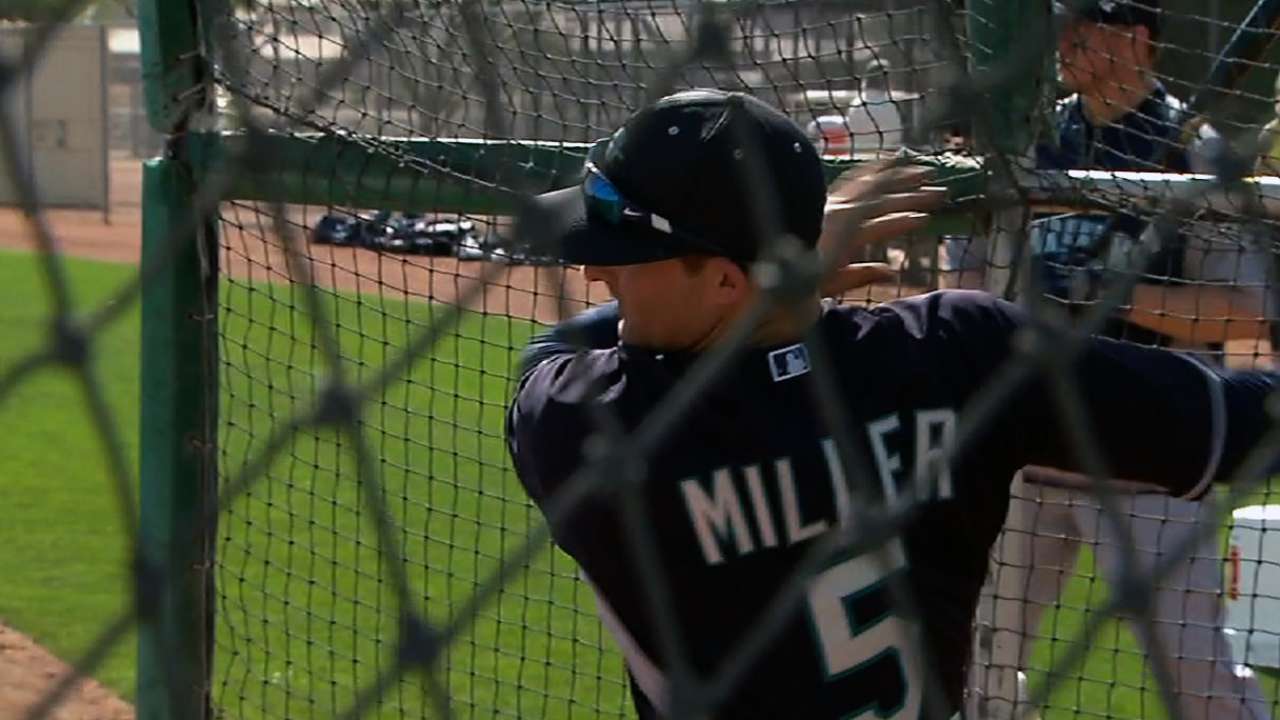 PEORIA, Ariz. -- If Cactus League games only mean so much -- and the cap is low -- intrasquad games are all but meaningless, save for those directly involved.
With that said, Jabari Blash smashed a long home run that threatened to hit manager Lloyd McClendon's car, and Stefen Romero and Nick Franklin also homered during the Mariners' intrasquad game Tuesday afternoon.
Blash's homer cleared two fences beyond the left-field wall and brought McClendon out of the dugout.
"I thought it was going to hit my car, that's why I jumped up," McClendon said. "But it actually went over the car. That was pretty impressive."
Blash, who hit 25 home runs last season between Class A Advanced High Desert and Double-A Jackson, was actually hit by a pitch from right-hander Logan Bawcom earlier in the at-bat but chose to stay at the plate to take his swings.
Romero, who McClendon has said is in the mix for a roster spot, and Franklin, who is battling Brad Miller for the starting shortstop job, each hit two-run homers.
Romero's was to center off left-hander Anthony Fernandez; Franklin's was an opposite-field shot to right off lefty James Gillheeney.
"Romero swung the bat really well," McClendon said. "I was impressed."
The game was a welcome break from the usual camp routine and showed where some of the team is -- perhaps only one or two of those who played Tuesday are expected to make the Opening Day roster.
"The first 10 days have been a grind," McClendon said. "It's nice to have the change of pace. I'm sure the players are happy to have a change of pace as well.
"I saw some good things; I saw some bad things. That's to be expected, and we'll work on it. We'll build on the strengths and work on the weaknesses."
Chris Gabel is a contributor to MLB.com. This story was not subject to the approval of Major League Baseball or its clubs.