Buck welcomes ruling on home-plate collisions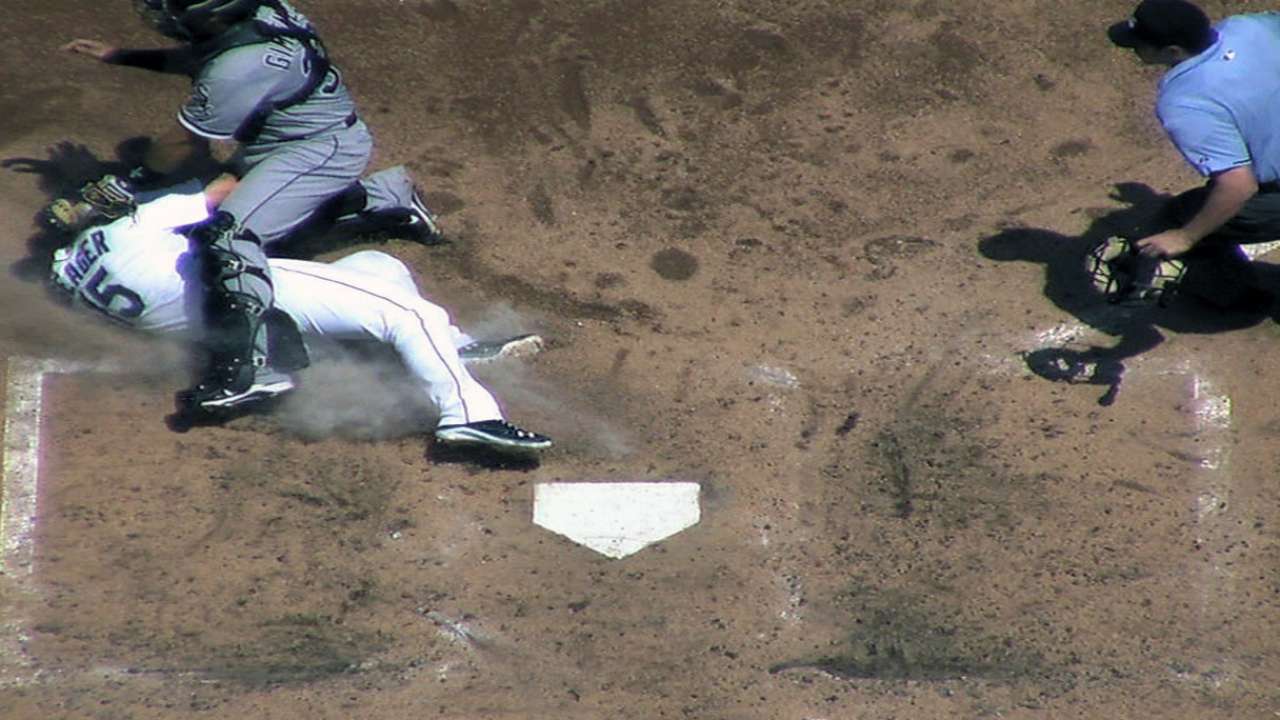 PEORIA, Ariz. -- Major League Baseball and the Major League Baseball Players Association on Monday announced the adoption of an "experimental" rule to reduce collisions at home plate. The rule doesn't outlaw collisions altogether, but it prevents a runner from straying from his path to the plate, and it prevents the catcher from blocking home without the ball.
"Not much has really changed, other than you can't change direction to go after a catcher," manager Lloyd McClendon said.
John Buck said the ruling still leaves a lot open for umpire interpretation, though he welcomes the change.
"We'll see what happens, because the rule can be interpreted differently for a bunch of different people," said Buck, a 10-year veteran. "The main thing is we had an opportunity to protect people in vulnerable situations and situations where a collision didn't have to happen, and I think we did that."
"We've seen how concussions and some injuries can change the course of somebody's career or even life with head-injury stuff," Buck said. "It would have been pretty irresponsible if we didn't take the opportunity to go ahead and make the game a little safer."
Buck said he was among a group of catchers who saw different versions of the rule as it made its way to adoption.
Chris Gabel is a contributor to MLB.com. This story was not subject to the approval of Major League Baseball or its clubs.