Gutierrez stays on DL after completing rehab trip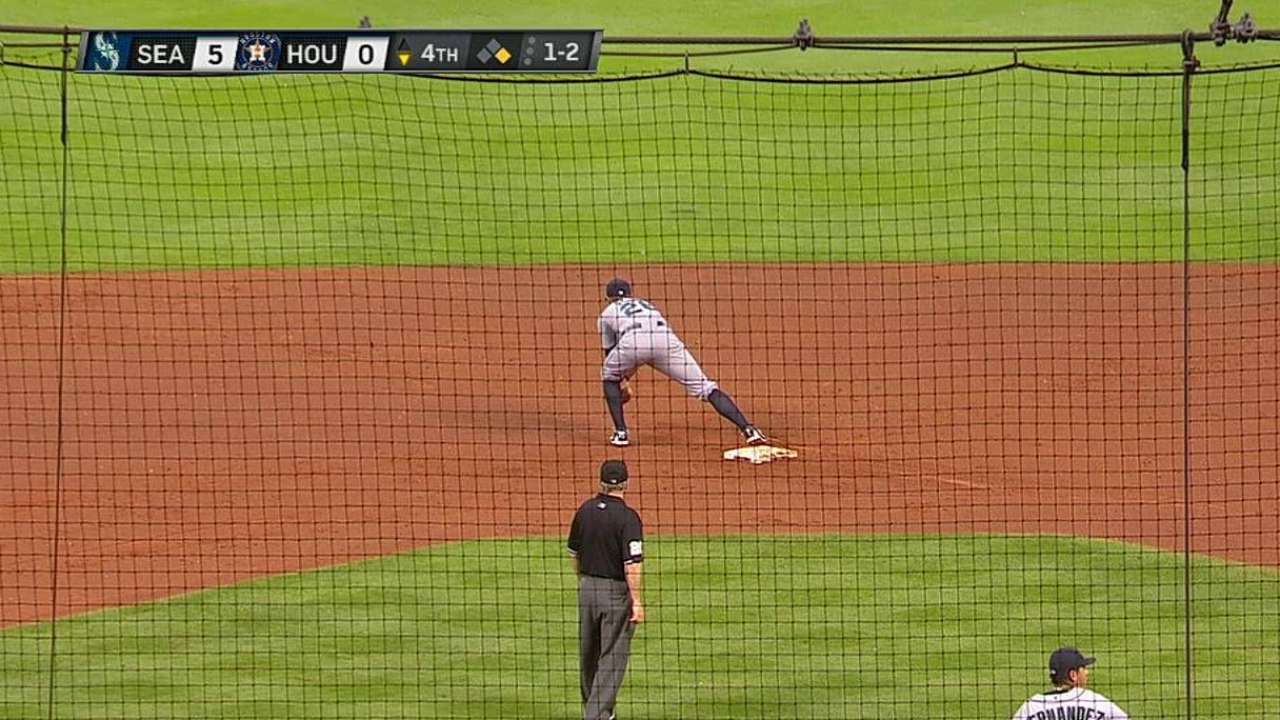 SEATTLE -- Mariners center fielder Franklin Gutierrez was recalled from his Minor League injury rehab assignment Monday, but he was not activated from the disabled list as he continues dealing with lingering hamstring problems.
Gutierrez has missed 35 games on the disabled list and his 20-day Minor League rehab stint expired Monday, but he's not ready yet to play on a daily basis and likely will need more time, according to trainer Rick Griffin.
"He went down [to Tacoma] with a hamstring injury, and he still feels it on occasion," Griffin said. "He's not bouncing back as quickly in terms of being able to play back-to-back days. He's played three games in a row one time and we've had to put him in at DH several times because he's come to the park and his leg hasn't felt that good.
"We don't want that situation," Griffin said. "We want to build his leg strength better and be able to play consecutive days. So we'll take 4-5 days and do some more strengthening and give him a little blow from running around on the field and hopefully he'll go back down there and feel better. His leg isn't completely recovered yet."
Gutierrez hit .246 with one home run and 11 RBIs in 14 games with Tacoma.
The Mariners can file a request to MLB for Gutierrez to get up to another 20 days on a rehab stint, if necessary. He's sat out the past two games with Tacoma and will be given a few more days off after being evaluated by team physician Ed Khalfayan on Monday afternoon.
Gutierrez, 30, has played in just 148 games for the Mariners since the start of the 2011 season because of five different extended stints on the disabled list.
"Every problem he's had for the last three has been addressed," Griffin said. "He just told me his hips and legs feel good, other than his hamstrings."
So when will the Mariners know that the former Gold Glove outfielder is ready?
"When he comes to the ballpark and tells you nothing is bothering him more than one day in a row," Griffin said.
Greg Johns is a reporter for MLB.com. Follow him on Twitter @GregJohnsMLB as well as his Mariners Musings blog. Jacob Thorpe is an associate reporter for MLB.com. . This story was not subject to the approval of Major League Baseball or its clubs.