Morse day to day with quadriceps strain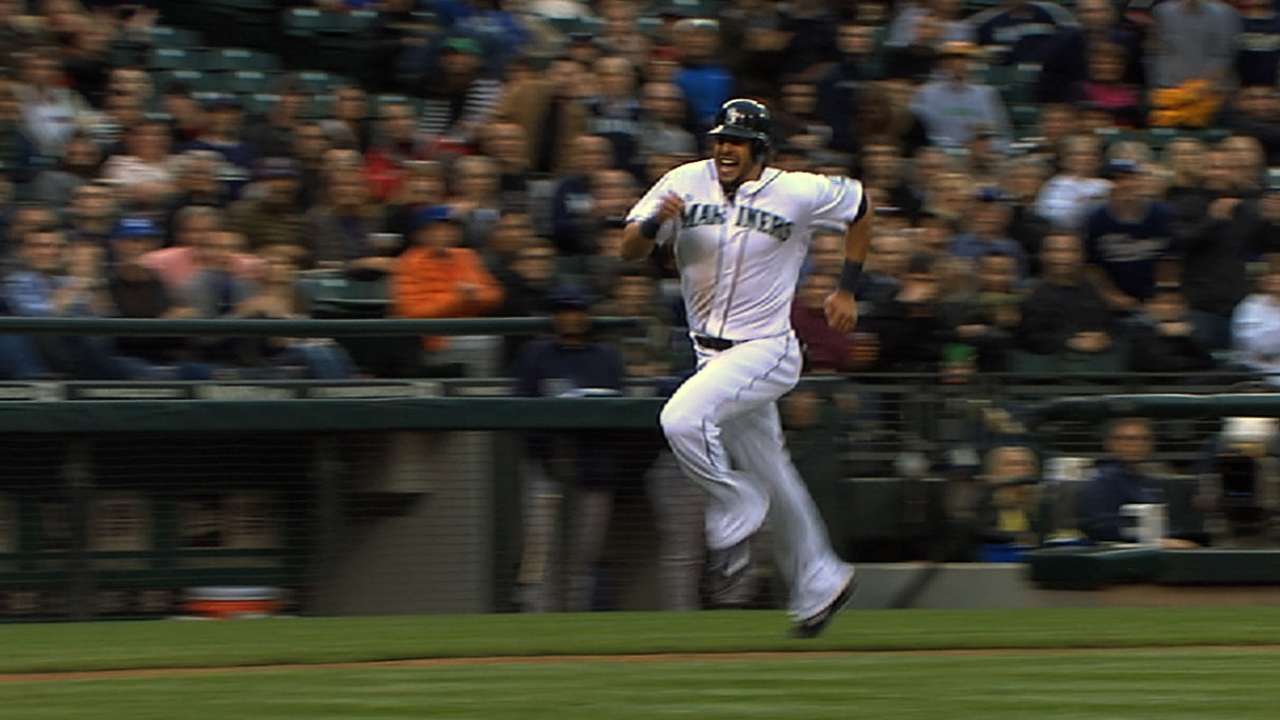 SEATTLE -- Mariners outfielder Michael Morse left Tuesday night's game with a leg injury incurred while attempting to score from first base.
The Mariners announced Morse has a strained right quadriceps and his status is day to day. Manager Eric Wedge said after the 6-1 loss to the Padres that Morse would likely stay in Seattle on Wednesday to get evaluated and that the slugger could miss "a couple" of games.
"Ah, it's not bad. It just felt a little tight," Morse said late Tuesday. "Maybe in a day or two I will be back."
Morse got a late start leaving first base on a drive by Michael Saunders to the right-center-field gap against San Diego starter Edinson Volquez in the fourth inning. He was grimacing by the time third-base coach Daren Brown was waving Morse home in an attempt to score the tying run. By the time Padres catcher Yasmani Grandal had received the relay throw, Morse had slowed considerably. He appeared to let out a yell as he was tagged out easily.
"I think I was just trying to run too hard, harder than my body could," Morse said with a grin that portrayed his lack of concern that they injury was a major one.
To open the fifth inning, Jason Bay entered in left field and Endy Chavez moved from left to right field to replace Morse, who leads the Mariners with 11 home runs.
Morse walked and scored in Tuesday's second inning before he singled to set up his final play of the night. The 31-year-old, who was acquired from Washington in a three-team offseason trade, is batting .254 with 21 RBIs.
He has played in 45 of the Mariners' first 52 games, battling through a fractured pinkie finger on his right hand earlier this season.
Gregg Bell is a contributor to MLB.com. This story was not subject to the approval of Major League Baseball or its clubs.