Smoak's ailing oblique feeling 'much better'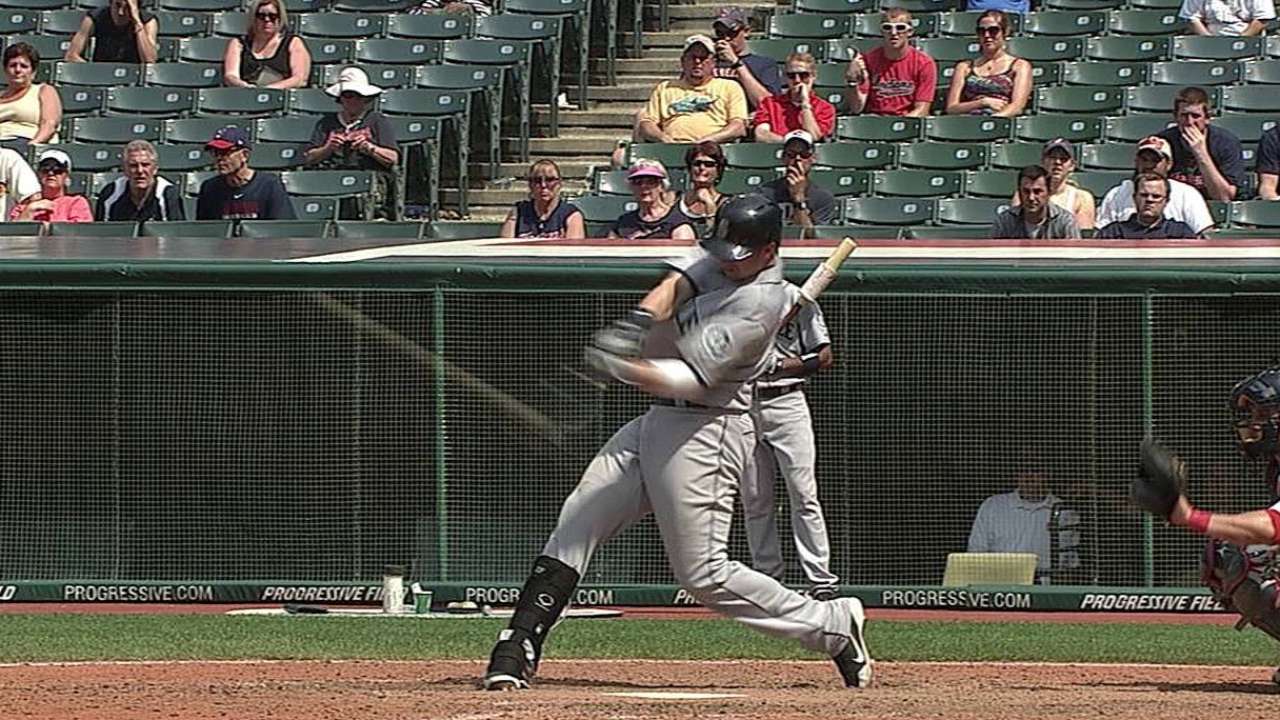 SEATTLE -- First baseman Justin Smoak walked through the clubhouse after more ice and electric stimulation treatment prior to batting practice and said his strained oblique was "much better." Smoak hasn't played since Saturday, when he injured his right side on a checked swing.
He hit off a tee then received cut-off throws near the pitcher's mound during Tuesday's rare pregame infield-outfield practice. Manager Eric Wedge expects Smoak to take batting practice on Wednesday before the Mariners open a two-game series at San Diego.
Smoak thinks he could be back in the middle of the lineup either against the Padres or almost certainly when Seattle plays this weekend at Minnesota.
"It's not at the point like there's a knife in my side," he said. "It's more a tightness thing."
Gregg Bell is a contributor to MLB.com. This story was not subject to the approval of Major League Baseball or its clubs.