Franklin fired up to make first big league start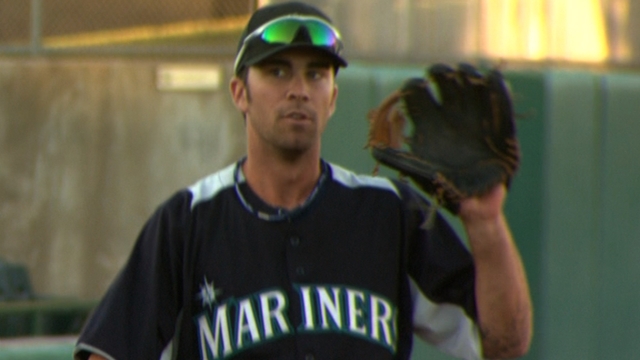 SEATTLE -- Yes, he got into Monday's game late as a defensive replacement and even drew a walk in his first plate appearance in the Major Leagues.
But the big debut for Nick Franklin, the Mariners' 27th overall Draft choice from 2009, came Tuesday. He started at second base and batted seventh against San Diego's Edinson Volquez.
"More than excited about that," the 22-year-old Franklin said with a grin before batting practice, almost four years to the day he graduated from Lake Brantley High School outside Orlando, Fla.
He got a signed lineup card from manager Eric Wedge to commemorate his huge day.
The Mariners selected Franklin from Triple-A Tacoma on Monday. He said when he first got into the Mariners' system he saw himself on a relatively fast track to Seattle -- perhaps as fast as the man he is replacing, Dustin Ackley. The Mariners selected Ackley at No. 2 overall shortly before they drafted Franklin. Ackley debuted with Seattle in 2011.
"I thought it would be sooner than later," Franklin said.
He quickly realized he had much to learn in the Minor Leagues, primarily the nuances of situational hitting.
"Certain counts, certain situations, how early or late it is in the game, how all that affects hitting is what I had to learn," he said.
"I think this past Fall League [when he hit .338 for the Peoria Javelinas in Arizona], I figured it out."
Wedge said he hasn't "planned out" how many consecutive starts Franklin might get beyond Tuesday. His arrival came days after Seattle promoted fellow Rainiers middle infielder Carlos Triunfel, and it coincided with veteran shortstop Brendan Ryan having hits in 11 of 12 games with six multi-hit days entering Tuesday.
"But," Wedge said of Franklin in Seattle, "he's going to play."
Gregg Bell is a contributor to MLB.com. This story was not subject to the approval of Major League Baseball or its clubs.