Smoak in question with oblique injury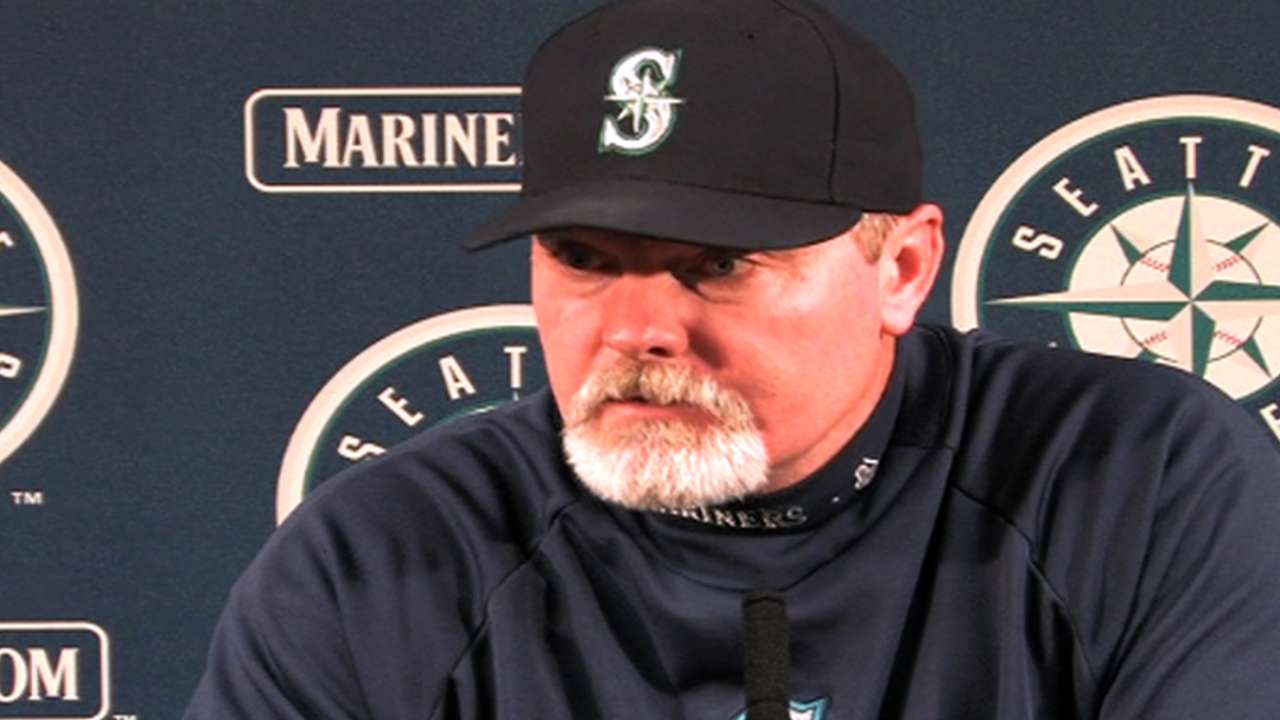 SEATTLE -- First baseman Justin Smoak left in the eighth inning of the Mariners' 5-2 loss to the Rangers on Saturday night with what manager Eric Wedge called a strained oblique.
The Mariners' No. 5 hitter will be evaluated again before Sunday's series finale.
The injury apparently occurred during a check swing in the first inning against Rangers left-hander Derek Holland. He struck out looking, lined out in the third inning and then struck out swinging against Holland in the sixth. Endy Chavez pinch-hit for Smoak in the eighth.
"He didn't think that much of it, and then it didn't go away," Wedge said of Smoak's pain.
Smoak had reached base safely in 16 of 17 games with a .400 on-base percentage before his 0-for-3 Saturday. He has 17 hits in 24 games with a .418 on-base percentage since April 22.
Mike Morse moved from right field to first base to replace Smoak in the ninth inning.
Kendrys Morales has made nine starts at first base this season, second on the club to Smoak's 40.
Gregg Bell is a contributor to MLB.com. This story was not subject to the approval of Major League Baseball or its clubs.